Tokyo-based Bitpoint has become the first Japanese exchange to list Cardano (ADA).
See ADA Chart on Bitpoint: https://www.bitpoint.co.jp/chart/ada_jpy/
Read: Latest Cardano News
Cardanoの世界は、日本の @BITPointJP ユーザーをファミリーに迎え、拡大を続けます!#Cardano $ADA https://t.co/dyJmL4d2Th

— Input Output (@InputOutputHK) August 25, 2021
The third-largest cryptocurrency started trading in Japan earlier today. Cardano joins such cryptocurrencies as Bitcoin (BTC), Tron (TRX), XRP, Ether (ETH), Bitcoin Cash, and Basic Attention Token (BAT).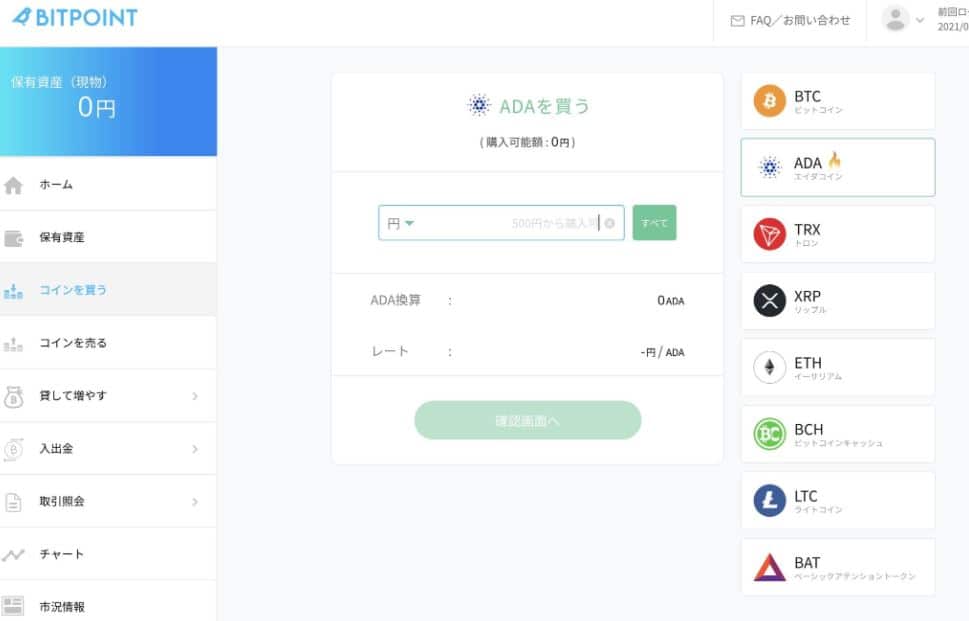 In a celebratory tweet, IOG CEO Charles Hoskinson posted a haiku poem composed by Matsuo Basho, the most famous poet of the Japanese Edo period.
Ada launching in Japan in ten minutes. I've waited a very long time for this day. Congratulations and thanks to the community there:

A monk sips morning tea,
it's quiet,
the chrysanthemum's flowering.

— Charles Hoskinson (@IOHK_Charles) August 24, 2021
The choice of the poem is not a coincidence. As soon as Cardano wraps up the ongoing Goguen era with the launch of smart contracts on Sept. 12, it will enter the Basho era, during which the proof-of-stake blockchain will improve its scalability and interoperability.
On August 3rd, CTO and co-founder of dcSpark, Sebastien Guillemot, shared a post from the Japanese crypto exchange Bitpoint.
Bitpoint announced that it plans to list Cardano (ADA) later in August.
Guillemot emphasized that Japanese regulators have strict rules for listing cryptocurrencies on exchanges and only a small number of coins can be listed in the country.
Read More: For The First Time Cardano will Be Listed On Any Japanese Exchange As Bitpoint Prepare To List ADA In Late August