Over the week, cryptocurrency investment products saw an inflow of $127 million despite geopolitical risks.

According to the CoinShares report, crypto saw nice inflows despite some ongoing downtrend. Most of the positive sentiments came from North America. Investors from this region increased investments in crypto funds by $151 million. On the other hand, In Europe, an outflow of $24 million was recorded.
The largest share of investments over the period was attracted by bitcoin products – about $95 million. This was the highest amount in a week since December 2021. The influx of $25 million into Ethereum was also the largest in the last 13 weeks.
Altcoin fortunes were mixed last week, with outflows from Solana ($1.7m), Polkadot ($0.9m), and Binance coin ($0.4m). While Litecoin, Cardano, and XRP saw inflows totaling $0.4m, $0.9m, and $0.4m, respectively.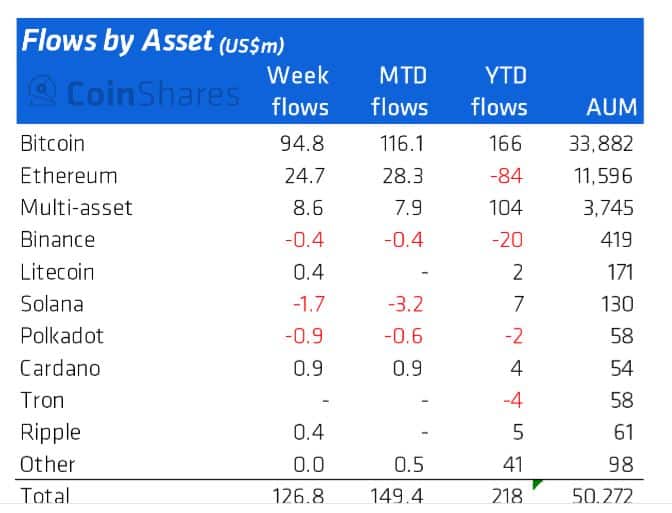 Investor interest in multi-asset products continued. Investments in such products for the week reached $8.6 million – a record amount since the beginning of the year.