Seychelles-based cryptocurrency exchange Huobi Global Hints at Potential Listing of Shiba Inu's Bone ShibaSwap (BONE).
Huobi Global has recently introduced Bone ShibaSwap (BONE) on its official digital asset page, hinting at a potential listing of Shiba Inu's governance token shortly. The official BONE page features "Trade" and "Deposit" buttons; however, the trading feature has not yet been activated. Huobi Global has not officially confirmed the BONE listing at this time.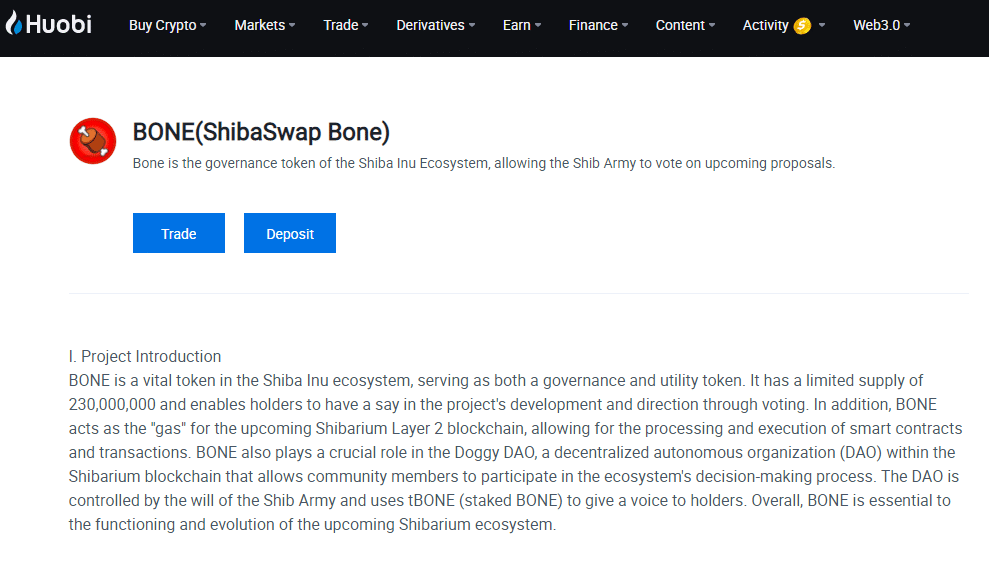 Upon further search, TheCryptoBasic found a BONE/USDT page built for BONE trading on the exchange, but the page is still inactive for live trading.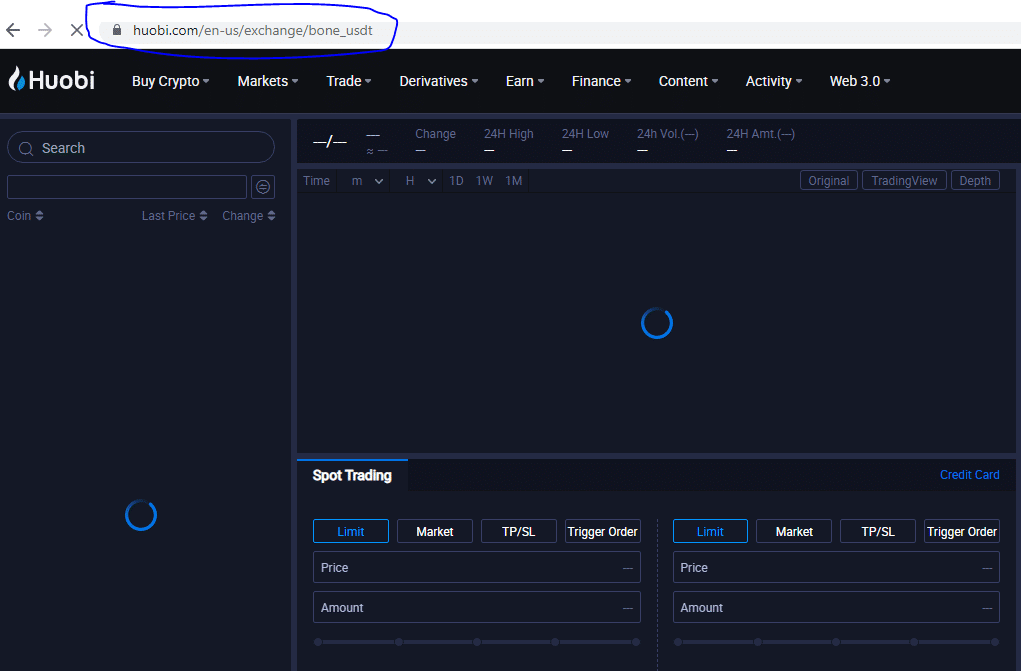 Huobi Global has teased the Shiba Inu Community regarding a BONE listing in the past, including a tweet from December 13th, 2022, featuring a cute Shiba Inu dog in a Santa dress and the caption "Huobi (handshake) Christmas," which led the SHIB Army to speculate about a potential BONE listing during the holiday season.
The Shiba Inu community has been actively advocating for BONE listings on various exchanges, including a petition on Change.org encouraging Binance to list the token. With the upcoming launch of Shibarium Beta, the community is optimistic about the future of BONE and its potential recognition by significant exchanges.
In other news, Bitget added support for BONE in its innovation zone on February 2nd, making it the latest exchange to list Bone ShibaSwap. The Shiba Inu Community continues to support BONE in the cryptocurrency market.