Are you looking for a sign? A sign to start investing in cryptocurrency? Well, this is it! ZebPay, India's first and most loved Bitcoin marketplace, is here to help you divulge yourself in the world of investment in the most secure, safe, and easiest way possible.
From being touted as the best cryptocurrency exchange in India to serving 3 million investors. ZebPay trades in cryptocurrencies in more than 130 countries. We have made investing in bitcoin simply secure.
Investing in digital money is a decision that you have to make, keeping many factors in mind. One of those is to buy from a reputable brand that will not play games and give you set and straight facts about your investment. You can consider one such platform as a virtual money investor: ZebPay, a low transaction fee, advanced security, and simplistic application.
Established in 2015, ZebPay is an Indian-based company for all the cryptocurrency investors who would like to have a secure and straightforward platform to deal in the next generation currency. So how can you buy bitcoin in India? Convert BTC to INR exchange? Well, read on for more information!
ZebPay registration steps: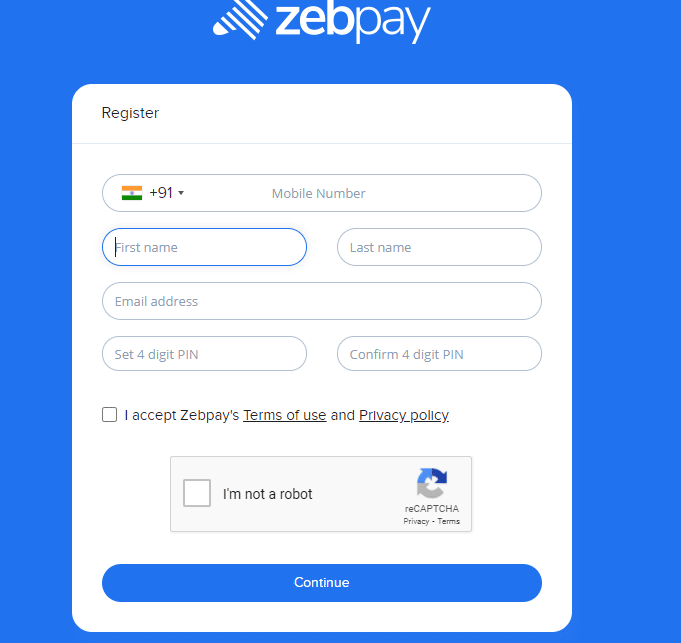 Step 1: Download ZebPay from your app store or GooglePlay.
Step 2: Sign up with your phone number, and submit your KYC documents such as Aadhar card, Pan Card, or voters card.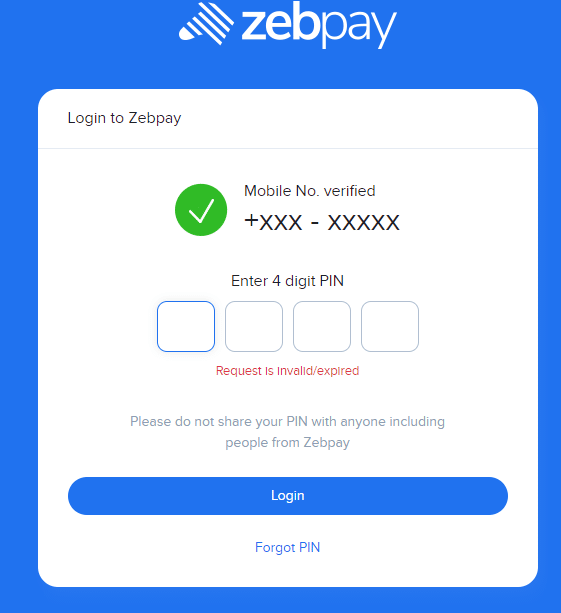 Step 3: Add the cryptocurrency you want to trade into your ZebPay wallet. You can choose cryptocurrency options from- BTC, ETH, USDT, BAT, MATIC, UNI, LINK, BNB, XLM.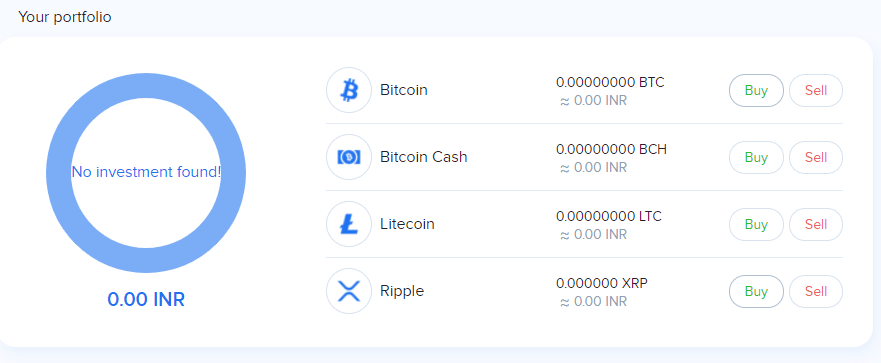 Step 4: Link your bank account to invest in cryptocurrency and make a deposit into your account
Step 5: You are all set to go! Start trading in your choice of cryptocurrencies for as low as Rs 100!
ZebPay registration is a hassle-free, straightforward process. You can easily be a part of the ZebPay cryptocurrency investor community. Before choosing, look at how the Ahmedabad-based company keeps your money safe and gives your money more advantages in cryptocurrency than any other platform.
Zebpay is a trading application best experienced on mobile phones and supports a stress-free experience to make trading in cryptocurrency as easy as possible. Committed to learning and spreading its wings, ZebPay's mission is to bring the power of decentralized digital finance to everybody.
In addition, security is everything to the company, with 98% coin storage in cold wallets, including security testing, pin codes, fingerprints, and other measures. ZebPay has designed its application and wallet so that all investors are safe and get a sound good night's sleep knowing their currency is secure.
But ZebPay is a cryptocurrency exchange portal and a lending platform, where an investor can deposit long-term holdings and earn a fixed fee for holding their digital currency. From offering fixed returns on the cryptocurrency to lending deposits on Bitcoin, Ether, BNB, DAI, and USDT, ZebPay is one of a kind.
Cryptocurrency is hard to understand and even harder to deal with, but a good cryptocurrency exchange portal can solve many of these problems for you. ZebPay is one such portal that has been in existence for years now. It offers an excellent platform for easy, secure transactions in addition to understandable rules and regulations to promote the safety of investor's money with 3rd party security testing, pin codes, fingerprints, and other measures. So, if you want to kickstart trading in cryptocurrency, Zebpay is the safest and best bet for you, unlike other exchange portals.