- Advertisement -

Shiba Inu became one of the top trading cryptocurrencies on Coinbase in just one month from the time it was added to the largest US exchange.
Read: Single Anonymous Whale Bought 6 Trillion SHIB Coins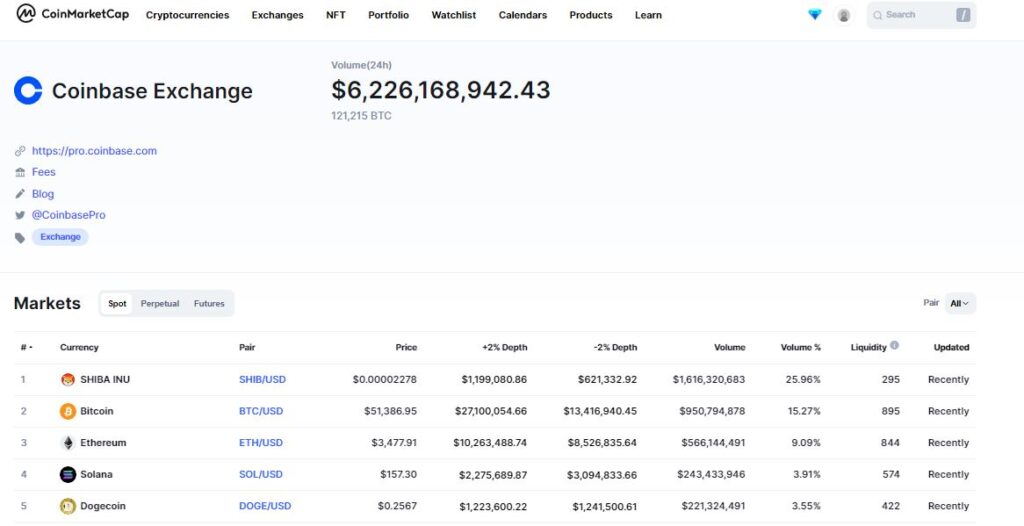 The 24-hour trading volume of SHIB on Coinbase currently stands at around $1.6 billion, with an impressive lead over Bitcoin with 950 million dollars 24 hours volume.
Read: JPMorgan CEO Says Bitcoin Has No Intrinsic Value
After a climb of over 80% within 24 hours, the SHIB coin has been able to get back into the top 30 most popular cryptocurrencies by market capitalization. SHIB is currently the 22nd most valuable crypto.
Read: According To Bank Of America Recent Research Report Crypto Is Much More Than Just Bitcoin




In total, SHIB's daily trading volume increased by 553% in one day.
Read: Shiba Inu Is Now Fifth Most Traded Crypto After BTC, ETH, USDT, And BUSD
Ethereum co-founder, Vitalik Buterin's burning 90 percent of his SHIB tokens, Whales buying SHIB, Musk's recent photograph of his Shiba Inu puppy as well as rumors about Shib Robinhood's listing is believed to be the primary reasons behind such a strong rally.