The China Centre for Information Industry Development (CCID) has published another global ranking of public blockchains. Based on a technical assessment, the EOS network was named the best.
CCID specialists also noted the progress of Ethereum 2.0, whose developers successfully activated the Altair hard fork, as well as the launch of the NEO N3 main net and the release of Dash Platform v0.20 testnet.
The top five public blockchains include EOS, Ethereum, IOST, Tron, and Tezos. Evaluation of projects was carried out on three main aspects: basic technology, applicability, and creativity.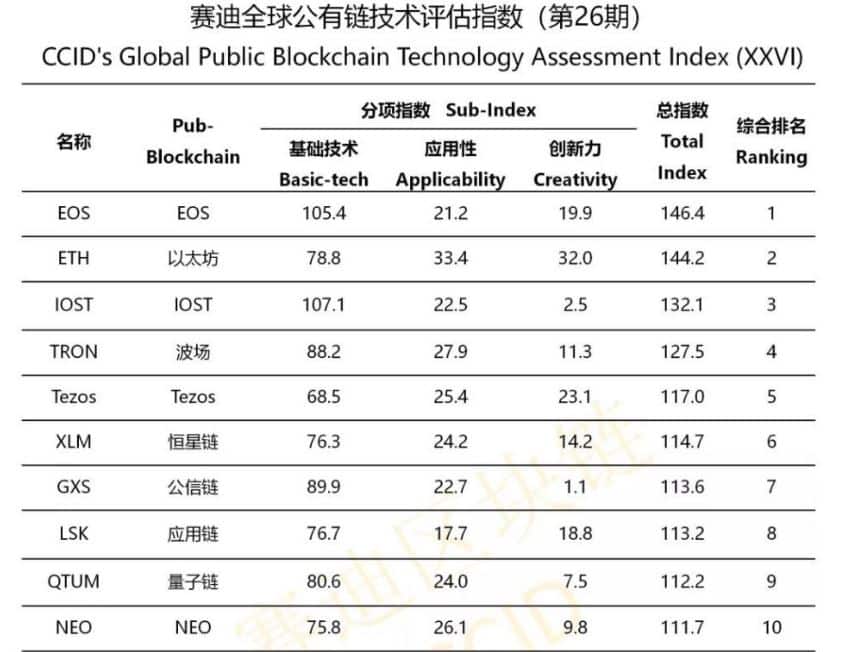 Other than overall leading all blockchains, EOS got the most points from CCID in basic technology, ETH got the most points in the applicability category (33.4) and Bitcoin topped the creativity category with 44.8 points.
CCID is a subdivision of China's Ministry of Industry and Information Technology, but that does not make it the official translator of the Chinese government.
Recall that in September 2021, the Chinese authorities stopped crypto mining and later banned all kinds of crypto activities in the country.