Canadain Healthcare Company 'Ask The Doctor' Added support for Dogecoin, Shiba Inu, And Floki Inu As A Payment Method on Nov 25th.
Asks The Doctor went one step further and added $1.5 million Shiba Inu to its balance sheet according to the company's Twitter account announcement. Kraken helped the seven-figure SHIB buy for Ask The Doctor.
Ask The Doctor has added ~$1.5M USD (approx 31B $shib) to our balance sheet via Kraken.

We are 72 hours away from accepting #SHIB with our healthcare partners. pic.twitter.com/NHG17druCh

— Ask The Doctor ® 🇺🇸🇨🇦 (@askthedr) December 1, 2021
Ask The Doctor market buying of SHIB tokens did not help SHIB price from falling further as SHIB is down 20% from the Tuesday top of $0.00005453 when Kraken SHIB listing news came. SHIB is currently trading at $0.00004270.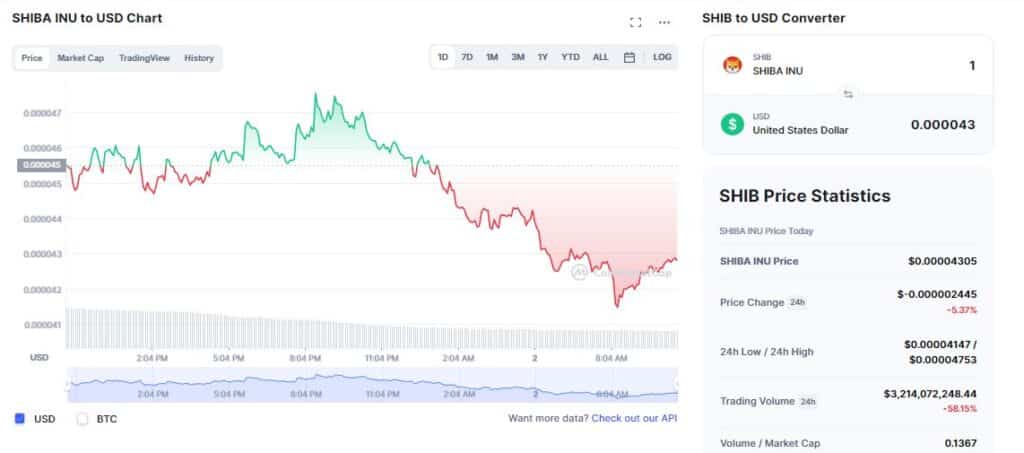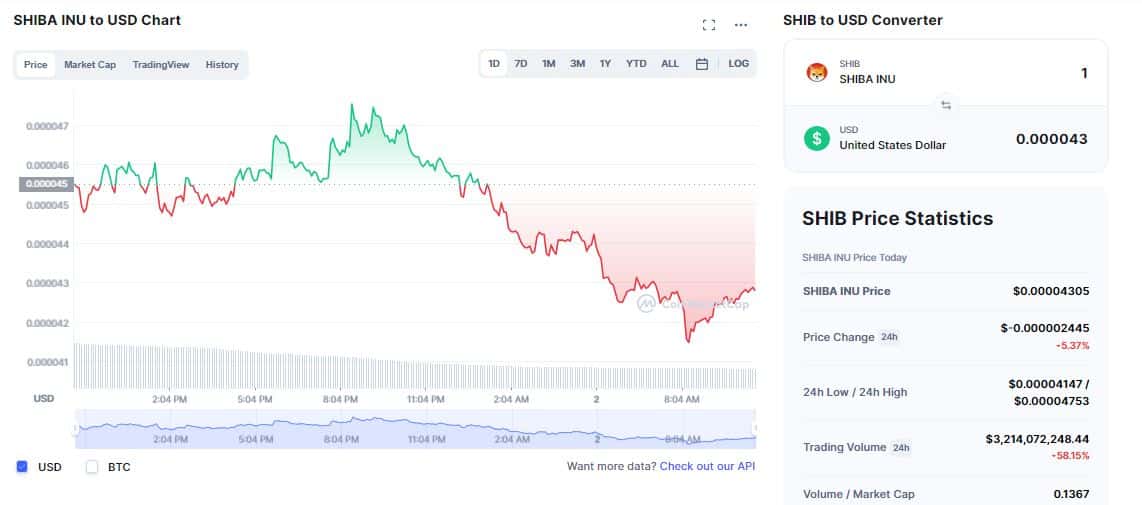 image source: coinmarketcap
The Canadian healthcare company Ask The Doctor headquartered in Toronto, provide medical and health information and services.
In 2016, Ask The Doctor became the premier healthcare company in the world that embraced crypto by accepting Bitcoin as payment.
Prakash Chand, co-founder, and CEO of Ask The Doctor is a big crypto enthusiast. In April 2016, in an interview with the Huffington Post, Prakash Chand spoke about the company's acceptance of crypto assets, including bitcoin (BTC) and five other cryptocurrencies, as a means of payment.
Read Latest Updates On Shiba Inu Here.