A few days after China launched the pilot version of its Digital Yuan wallet, the financial app became the most downloaded app available in the country in a few days. In contrast, the apps with the most downloads in the U.S. are from Bitcoin exchanges.

Having banned Bitcoin for the 9th time last year, the Chinese have no option but to use state-provided services such as e-CNY, or Digital Yuan, their state-owned digital currency.
Despite advances from governments like China, it's worth noting that these digital currencies are just as bad as their current paper money because other than inflation, citizens will also suffer from greater state control over their money, which ultimately is excellent for cryptocurrencies.
China is leading the race in Central Bank Digital Currencies (CBDC), and because of China's population and economic size, its Digital Yuan attracts the spotlight. Without considerable options, many Chinese have already fallen into this China state-owned currency trap; as a result, China's central bank digital currency wallet has already become the most downloaded app in the country.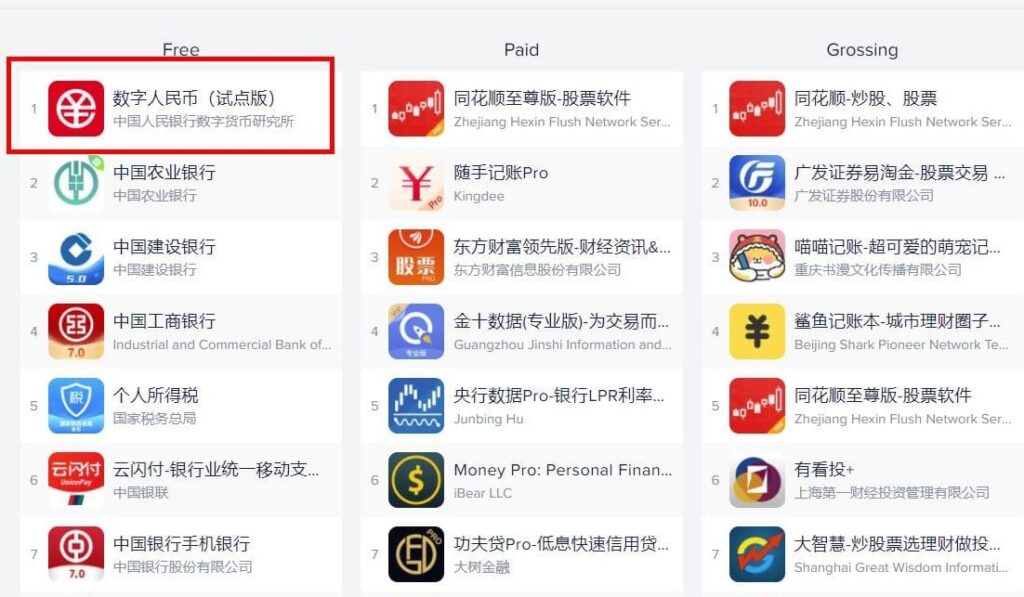 In contrast, at the end of 2021, the most downloaded apps in the U.S. were from cryptocurrency exchanges, with Coinbase standing out, surpassing even Instagram and WhatsApp.
Although it is common for people to choose which services and products they want to use, such as health and education, the states still totally dominate the money sector. Now with the arrival of CBDCs, citizens will also lose a good part of their privacy, becoming even more worrying in countries like China, whose government tries to maintain strict control on citizens.