- Advertisement -

Singapore-based BitKan Exchange Added Support For Shiba Inu Ecosystem's Governance Token, Bone ShibaSwap (BONE).

Bone ShibaSwap (BONE), one of the tokens of the Shiba Inu ecosystem, has been officially listed on the Singapore-based BitKan Exchange.
As Shibarium talks are ramping up, cryptocurrency exchanges seem to become interested in listing the micro-cap gem BONE.
Recently, the BitKan exchange announced that they had listed the SHIB ecosystem's governance token BONE.
🔥 Congratulations! $BONE has been officially listed on #BitKan. It is a governance token of @Shibtoken Shibaswap ecosystem which will allow #ShibArmy to vote on upcoming proposals. The more $BONE you hold, the more weight of your vote.

📱: https://t.co/1gACeD0kpk pic.twitter.com/BJPfZPXas6

— BitKan (@BitKanOfficial) April 20, 2022
The news of the listing comes after Shibarium talks ramped up. Recently, one of the screenshots has gone viral on Twitter, in which one of the community members has asked a lead developer of SHIB, Shytoshi Kusama: "Wen Shibarium."
Shytoshi Kusama replied: "very soon."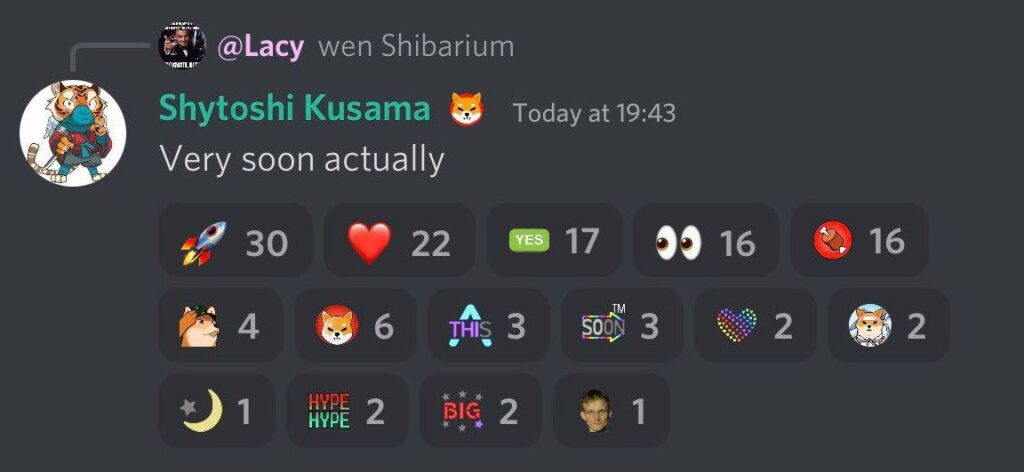 The Shibarium talks have given a serious boost to BONE as it is reported to be the native token of Shiba Inu's upcoming blockchain named "Shibarium."
Moreover, BONE is the governance token of ShibaSwap that allows the Shiba Inu Community to vote on upcoming proposals. The weightage of the vote will be decided through the number of BONE the user holds. The more the BONE, the more the weight of the vote will be.
BitKan, the cryptocurrency exchange, was founded in 2012 and is based in Singapore and Japan. BitKan users can trade over 1000+ coins with the '1 BitKan' APP, as the exchange generates aggregated liquidity across eight leading exchanges such as Binance, FTX, and Huobi.
BitKan also has strong shareholder background. The exchange has collected $2.4 million in Series A and $10 million in Series B funding from highly esteemed investors Bitmain, the leader in cryptocurrency mining, and IDG Capital, the early VC of Coinbase.