Terra (LUNA) has continued its free fall from glory as the cryptocurrency fell below $1 on popular cryptocurrency exchange Binance. 
No one thought they would see LUNA fall this low after it made one of the strongest rallies in the cryptocurrency market in March.
Following the unfortunate development, LUNA, which traded above $115 on April 6, 2022 is down to $0.98, at the time of writing.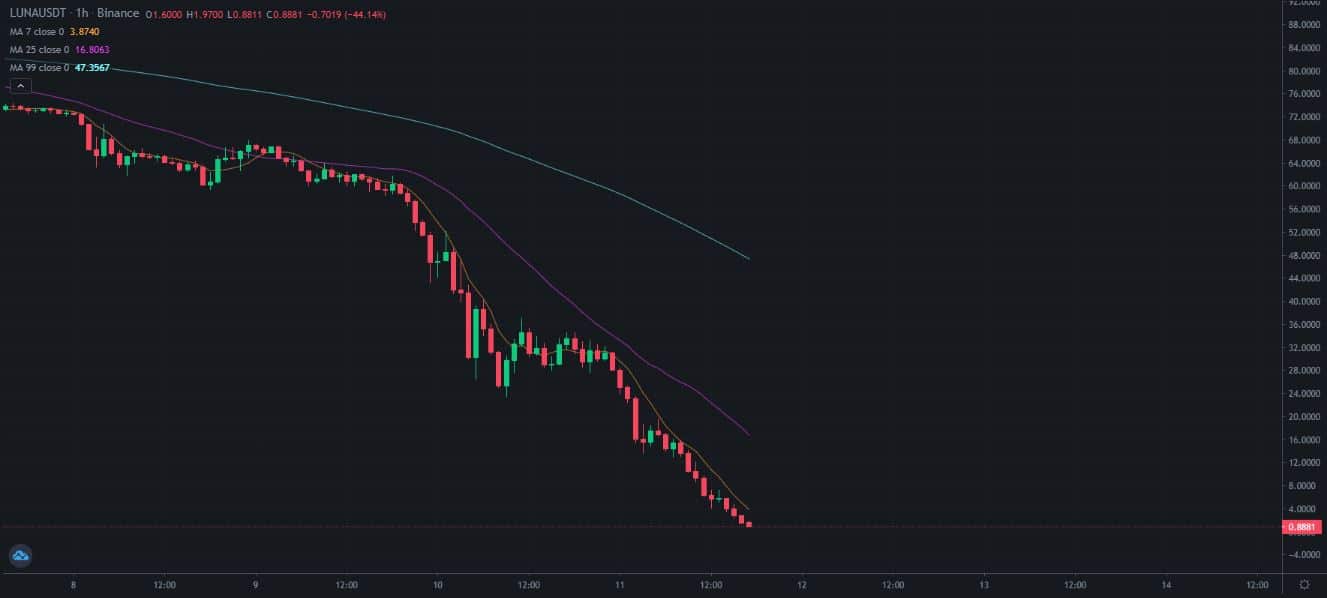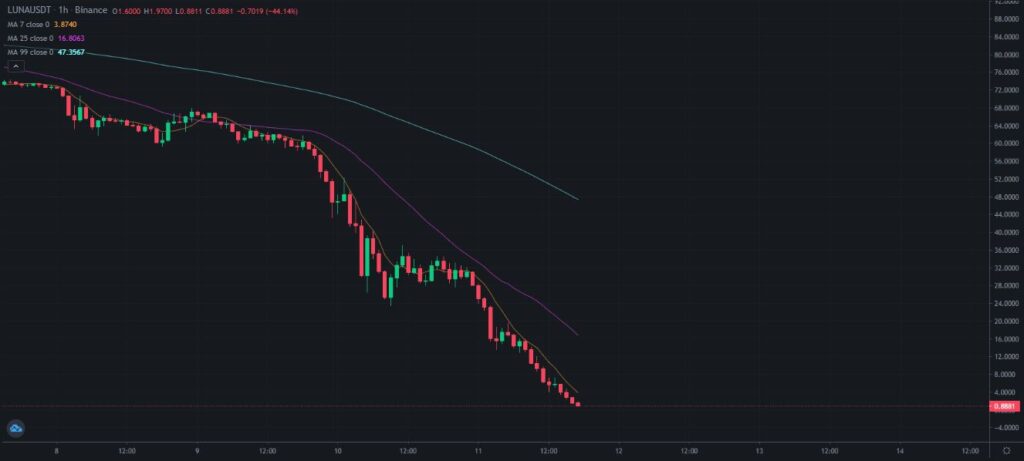 Data from the world's largest cryptocurrency exchange shows that LUNA fell to a low of $0.68 for the day before making a slight rebound to $0.98. However, LUNA is currently down to $0.98, which represents a dip of 94.6% in the last 24 hours.
Terra's Move Ended LUNA's Rally
Although LUNA has been recording substantial losses since Monday, things went from bad to worse with the cryptocurrency after it became evident that the Terra team is focused on getting the ecosystem's stablecoin TerraUSD (UST) back to its $1 peg.
Recall that UST has also been on a free fall after investors lost trust and confidence in Terra and the way it is providing backing for the stablecoin.
UST fell from its $1 peg to a low of $0.3 earlier today, thus prompting the Terra team to take stringent actions.
In a tweet made by Terra CEO, Do Kwon, he noted that the only way to salvage the situation is to destroy all UST tokens, leaving the market in a bid to boost its value back to the regular 1:1 peg to USD.
The technical process will require the Terra team to adjust two parameters in the LUNA codebase, such as the PoolRecoveryBlock and the BasePool metrics, Kwon noted.
1/ Dear Terra Community:

— Do Kwon 🌕 (@stablekwon) May 11, 2022
Cardano founder shared some insights:
"So here's the word on the street on Luna"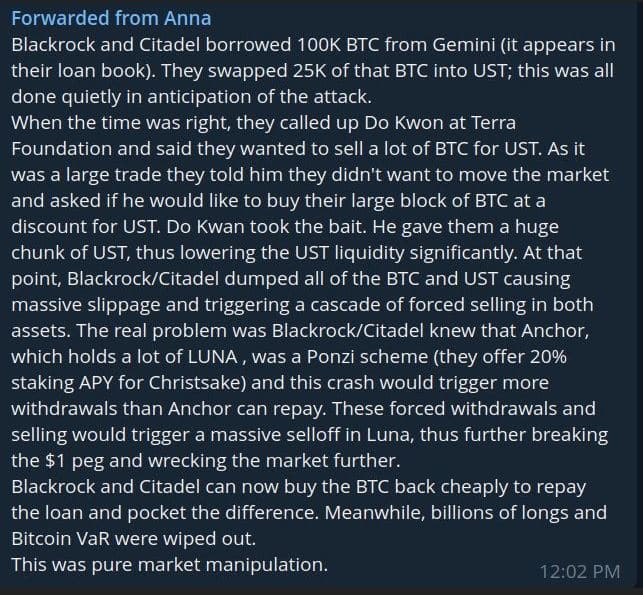 Follow Us on Twitter and Facebook.
Disclaimer: This content is informational and should not be considered financial advice. The views expressed in this article may include the author's personal opinions and do not reflect The Crypto Basic's opinion. Readers are encouraged to do thorough research before making any investment decisions. The Crypto Basic is not responsible for any financial losses.
-Advertisement-