The top American financial institution refers to Ripple as a digital currency.

In its recent report, Wells Fargo, an American multinational financial services company, referenced Ripple (XRP) as a digital currency. 
According to Wells Fargo's 2022 financial report dubbed Digital Assets – A World of Possibility, the company described XRP as a digital currency, suggesting that the crypto asset is a suitable means of payment.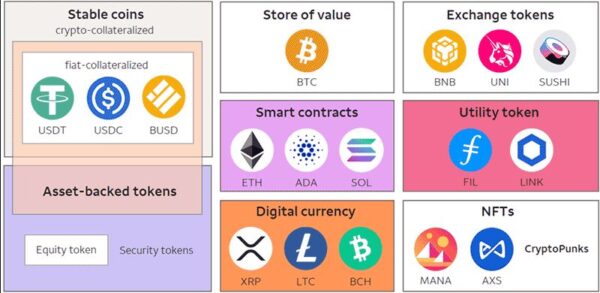 Wells Fargo Unbothered About Ripple vs. SEC Lawsuit
What is more surprising about the development is that Wells Fargo is an American financial company aware of the ongoing lawsuit between Ripple and the Securities and Exchange Commission (SEC). 
Both Ripple and the SEC have embarked on a legal battle that has lingered for more than a year. While the SEC claims that Ripple's 2013 Initial Coin Offering (ICO) breached United States securities laws, the blockchain company has maintained that XRP is not a security. 
However, the lawsuit has wreaked havoc on the value of XRP, as many U.S.-based companies have distanced themselves from Ripple. 
Cryptocurrency exchanges, including Coinbase and Binance.US, delisted XRP from their respective platforms due to fear that the SEC might come after them. 
In April, TheCryptoBasic reported that U.S. global markets company CME Group excluded Ripple from its crypto real-time metrics and reference rates. The tool is imperative to fostering widespread institutional adoption of selected cryptocurrencies. Unfortunately, XRP was not included in the list of 11 crypto assets added to the CME CF reference rate. 
While many U.S.-based companies are avoiding referencing XRP, Wells Fargo does not seem bothered, classifying XRP as a digital currency that fosters payment. 
Widespread Adoption of Ripple in Cross-Border Settlement
Wells Fargo's classification of XRP as a digital currency is not surprising given the widespread adoption of the crypto asset in payment. 
Ripple payment solution RippleNet has been widely adopted by top payment companies for cross-border settlements. The solution utilizes XRP to facilitate payments across borders. Thus, making XRP a suitable digital currency.