Terra Classic investors want to accelerate the token burn via a new campaign.
Despite the progress recorded in the ongoing Luna Classic (LUNC) burn, the Terra classic community has been pushing for new ways to accelerate the incineration of the token's total supply.
In a recent tweet by LUNC DAO, Twitter account followers were urged to burn up to 333.7 million LUNC via a new campaign. LUNC DAO called on the account's 95,342 followers, who he referred to as CEOs, to send at least $1 worth of LUNC to the burn wallet.
At the time of the post, $1 was equivalent to 3,500 Luna Classic, thus implying that if all the 95,342 followers participate in the campaign, a total of 333.7 million LUNC will be incinerated.
LUNC DAO urged the community to join the campaign by sending at least 3,500 LUNC to the burn wallet using the memo "CEO Burn". 
Just had a thought… #CEOBURN

$1 USD = 3500 $LUNC

We have 95,342 CEOs

If every CEO burns 3500 $LUNC

That would be 333.7 MILLION $LUNC burned

LET'S SEE WHAT THE 95,342 CEOs of $LUNC DAO CAN DO 🔥🔥🔥

Burn wallet: terra1sk06e3dyexuq4shw77y3dsv480xv42mq73anxu

Memo: CEO BURN pic.twitter.com/CDDdJPxeY1

— 🕊🔥𝕃𝕌ℕℂ 𝔻𝔸𝕆🔥🕊 (@LUNCDAO) October 8, 2022
Early Success
The campaign started on a good note, with many so-called CEOs complying with the directive. LUNC DAO shared a screenshot of the wallet's blockchain data, showing the number of Luna Classic tokens sent to the burn address.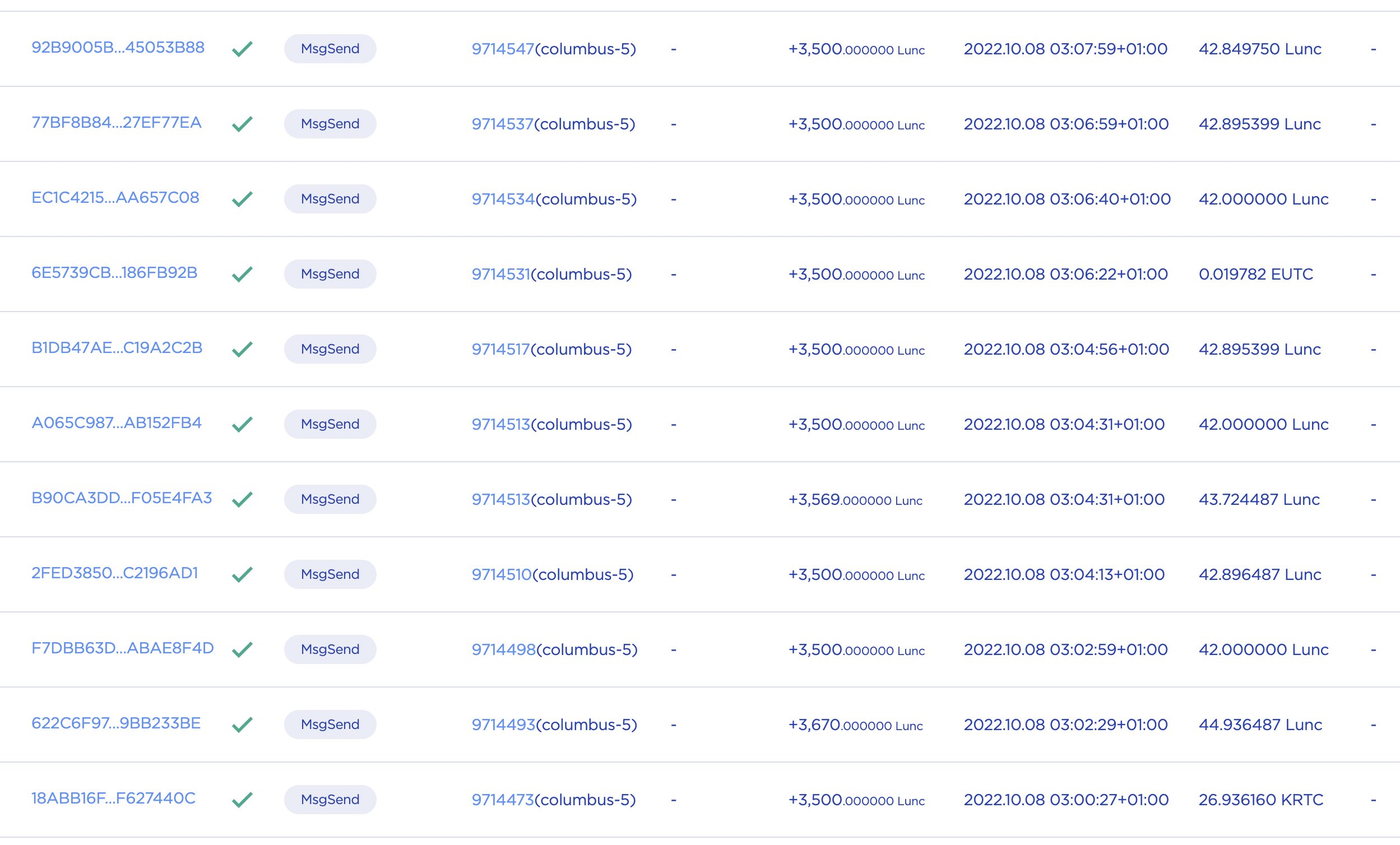 Meanwhile, the number of Luna Classic tokens burnt from the total supply has surpassed 14 billion, with Binance leading the ongoing burn initiative for the cryptocurrency. 
Follow Us on Twitter and Facebook.
Disclaimer: This content is informational and should not be considered financial advice. The views expressed in this article may include the author's personal opinions and do not reflect The Crypto Basic's opinion. Readers are encouraged to do thorough research before making any investment decisions. The Crypto Basic is not responsible for any financial losses.
-Advertisement-