- Advertisement -

The team wants to make Shiba Eternity easy for everyone.
Shiba Inu's much-anticipated P2E game, Shiba Eternity, had a smooth global launch as expected, with many downloads and positive ratings recorded a few days after its rollout.
Shiba Eternity is currently ranked among the top card games on Android and iOS stores, with over 4.7 ratings on both platforms.
While many gamers believe Shiba Eternity is the best card collectible game (CCG), other people still find it difficult to play.
Shiba Eternity Players' Guide
In light of this, the Shiba Inu team led by Shytoshi Kusama is planning to release a game guide for Shiba Eternity to make gameplay easier for everyone.
According to the pseudonymous Shiba Inu lead developer, the upcoming players' guide for Shiba Eternity is already complete. However, the team in charge of the project is currently making the necessary corrections to ensure it is mistake-free. 
Notably, the team will add a search feature to the guide, thus making it easy for players to search the content. 
"For those of you who found the game a bit confusing, don't worry the 'players guide' is complete and getting polished before release. It will be searchable," Kusama announced on Discord yesterday.   
Kusama added that the guide would be released within 48 to 72 hours.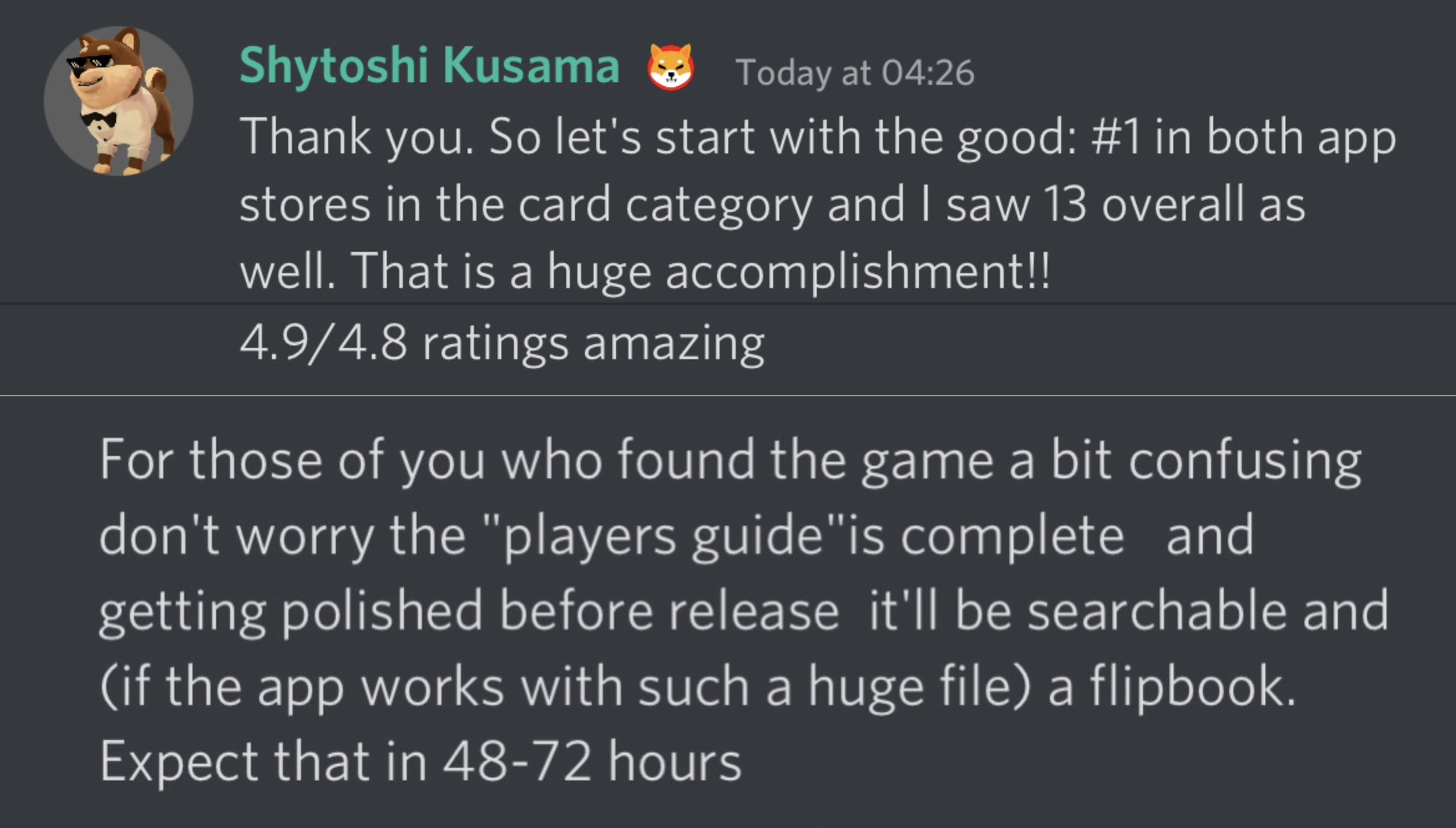 Image Source: Twitter
According to Kusama, the upcoming guide will contain details about how people can play the game. It will also explain the relevant features of the game, especially the cards and other memes, Kusama added. 
While Shiba Eternity is currently available in all parts of the world, the game is mostly played in five countries: the U.S., India, Turkey, Iran, and Japan.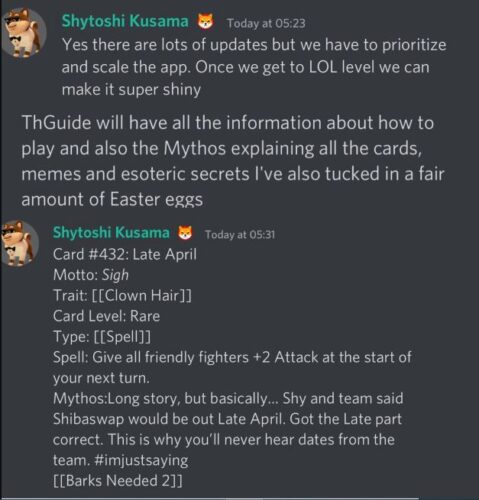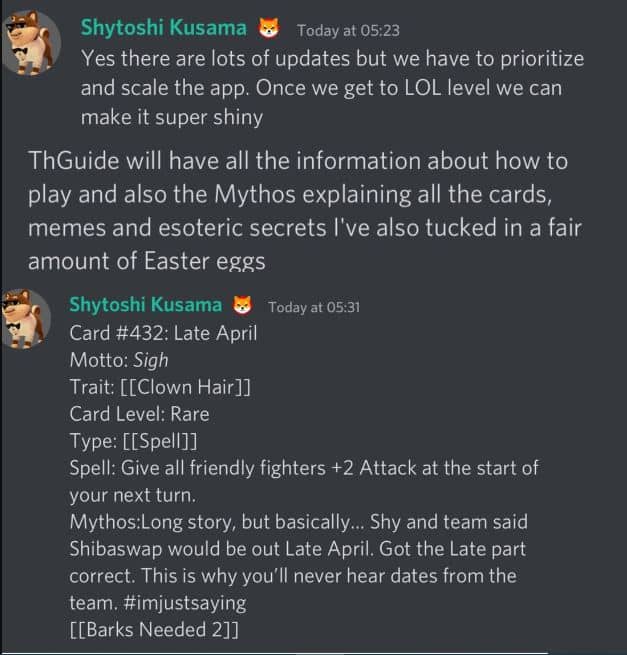 Image source: Twitter