Top U.S. Defense Lawyer Shares Corrected Scheduling Update for Summary Judgment of Ripple vs. SEC Lawsuit.
The lawsuit between Ripple and the Securities and Exchange Commission has made significant progress in the past months. The case is currently in summary judgment. While the court approved a scheduling calendar drafted by the parties, many events have occurred in the past few months. A case in point is the SEC's recent request for a time extension to file a reply to all parties' briefs, including amicus briefs.
It is noteworthy that the parties have filed their respective motions for summary judgment alongside opposition briefs. A dozen amicus briefs have also been filed supporting Ripple's summary judgment motion.
James K. Filan, a U.S. defense lawyer, tweeted an updated version of the scheduling update about the summary judgment motion.
Corrected Scheduling Update for Summary Judgment
"The Court has approved the following schedule in connection with the motions for summary judgment," Filan said. 
12 amicus briefs have been submitted in the Ripple vs. SEC suit, making it one of the top trial-level cases with several amicus briefs. More briefs are expected to be filed in the coming days. To enable the SEC to reply to all amicus briefs at once, the Court has set November 11, 2022, as the deadline for any additional amicus briefs to be filed. 
On November 30, 2022, the SEC and Ripple will file their temporarily sealed reply briefs for the summary judgment motion. Notably, the page limit was also increased from 45 to 55. 
Following the filings, the parties will meet and confer on December 2, 2022, to identify the necessary redactions sought by each side. On December 5, 2022, the parties will publicly file the redacted versions of their replies to each others' summary judgment motions. 
Furthermore, on December 22, 2022, the parties will file omnibus motions to seal all materials relating to the summary judgment motions, such as Rule 56.1 statements and counter statements, briefs, declarations and supporting exhibits, etc. The parties will file their opposition to each side's omnibus motions to seal by January 9, 2023.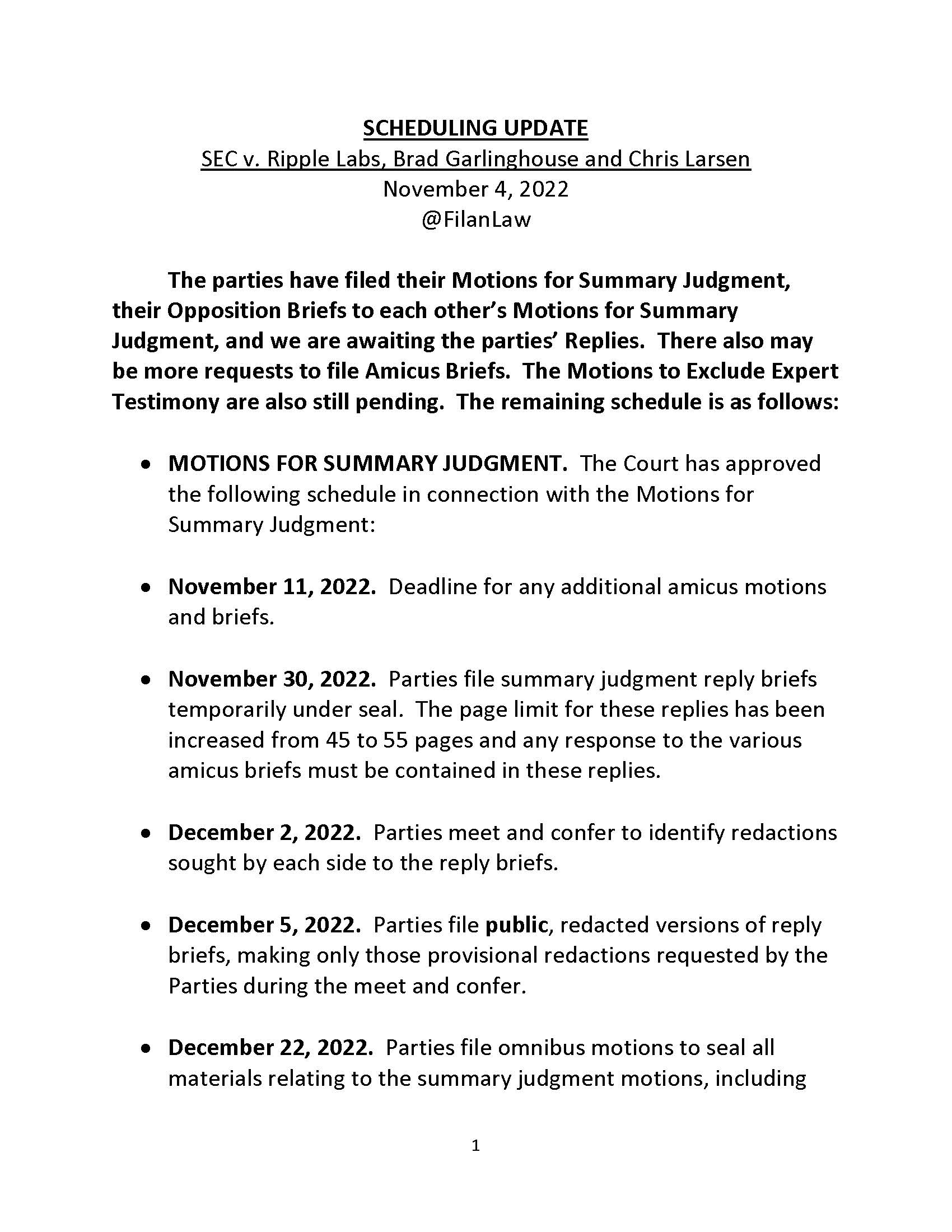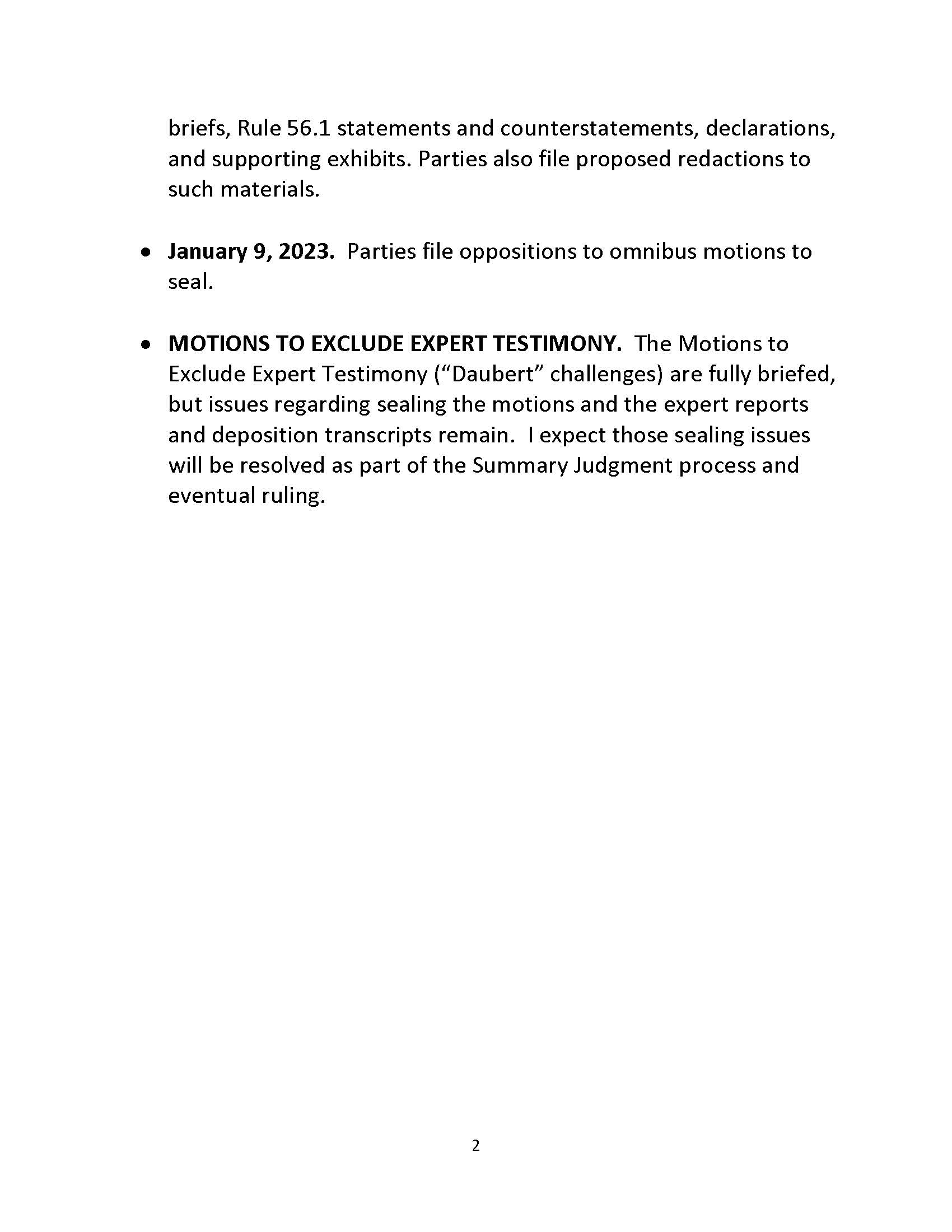 Filan believes all issues regarding sealing motions to exclude expert testimony will also be resolved in the summary judgment process. 
Meanwhile, many legal experts, including Filan, have continued to predict that the lawsuit will be concluded on or before the end of March 2023. However, attorney Jeremy Hogan believes that any piece of the lawsuit can be resolved and settled at any time. 
Follow Us on Twitter and Facebook.
Disclaimer: This content is informational and should not be considered financial advice. The views expressed in this article may include the author's personal opinions and do not reflect The Crypto Basic's opinion. Readers are encouraged to do thorough research before making any investment decisions. The Crypto Basic is not responsible for any financial losses.
-Advertisement-