Terra Classic (LUNC) trading volume surges amid community efforts.
Earlier today, LUNC ranked among the top 10 crypto assets with the highest trading volumes on Binance and KuCoin.
On Binance, LUNC ranked sixth among the top 10 cryptocurrency assets with the highest 24-hour trading volume. It is noteworthy that the coin achieved the feat after Binance users traded $61.42 million worth of LUNC. According to data from Binance, LUNC ranked ahead of other top crypto assets, including Polygon (MATIC) and Dogecoin (DOGE).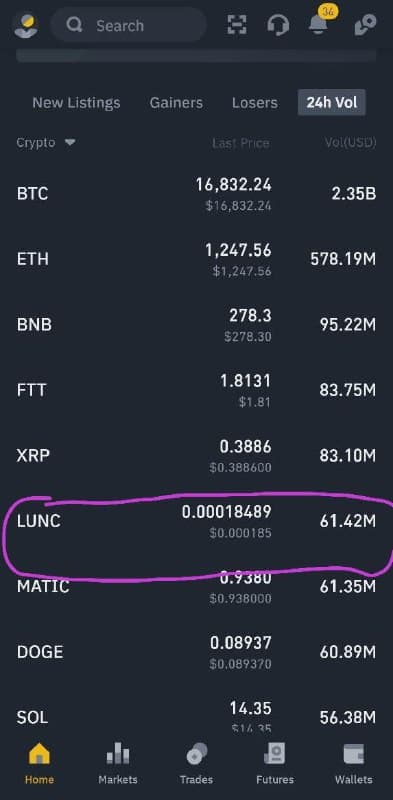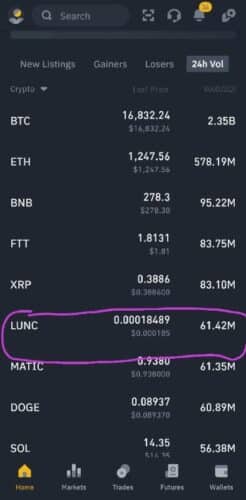 In a similar development, LUNC also broke into KuCoin's top 10 crypto assets with the largest 24-hour trading volume. LUNC recorded a 24-hour trading volume of $5.06 million on KuCoin, putting it in the 10th position.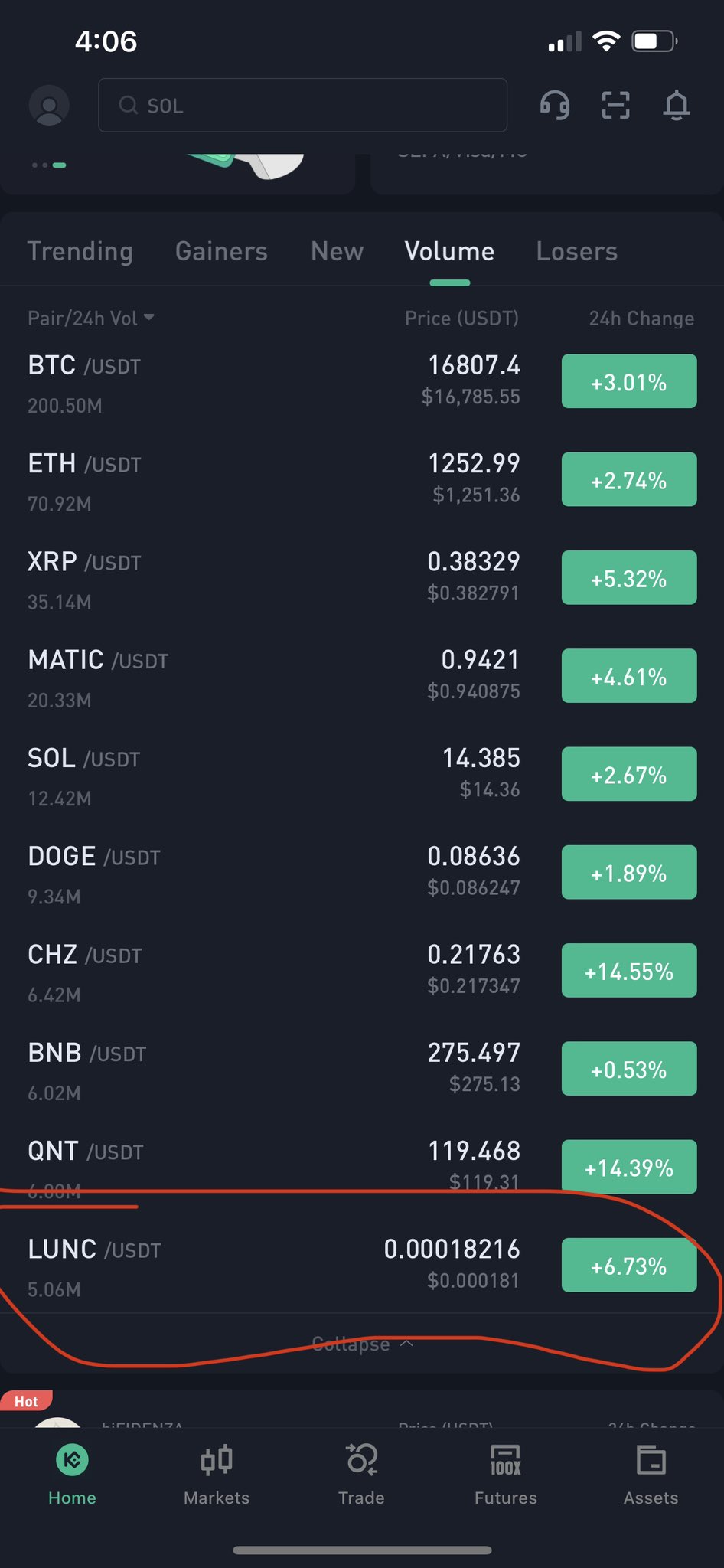 According to data on CoinMarketCap, LUNC has a 24-hour trading volume of $210.9 million, up 101% in the past day.
It can be recalled that LUNC volume plummeted heavily after the community implemented a 1.2% tax burn for all LUNC on-chain transactions. The move deterred many traders from the token, as they were not interested in incurring a 1.2% deduction for their LUNC deposits and withdrawals.
LUNC's low volume was reflected in the number of tokens burnt weekly by Binance via the exchange's incineration of trading fees for LUNC spot and margin trading pairs. After the first two batches, the number of LUNC Binance burned in subsequent weeks reduced significantly.
In its first week, Binance sent 5.5 billion LUNC to the official Terra Classic dead wallet. 2.9B LUNC was incinerated in the exchange's second LUNC burns. However, Binance burned 2.5B and 1.3B LUNC tokens in its third and fourth LUNC burns, respectively.
LUNC stakeholders realized the downside of the 1.2% tax burn on the asset's volume, as they were forced to change the tax burn parameter to 0.2% to boost LUNC volume again. So far, the move is paying off as LUNC volume continues to spike.
Recall that in September, LunarCrush ranked LUNC as the asset with the highest social and market activities.
Follow Us on Twitter and Facebook.
Disclaimer: This content is informational and should not be considered financial advice. The views expressed in this article may include the author's personal opinions and do not reflect The Crypto Basic's opinion. Readers are encouraged to do thorough research before making any investment decisions. The Crypto Basic is not responsible for any financial losses.
-Advertisement-