The increase in the number of crypto exchanges is one of the characteristics of blockchain technology and the expanding cryptocurrency space. As tens of thousands of digital currencies exist, more and more crypto exchanges are coming to life. Traders can list their coins on these decentralized exchanges, trade the coins they possess, and sometimes receive rewards.
Among other exchanges, FixedFloat is a cryptocurrency exchange that offers its users quick, secure services with various virtual currencies.
FixedFloat: A Lightning Crypto Exchange
Launched in 2018, FixedFloat exchange was founded by a group of blockchain enthusiasts with business, finance, and web technology backgrounds. The exchange uses a lightning network and offers a fully automated, instant feature for digital assets.
The user-friendly interface of the FixedFloat website makes browsing through it incredibly simple, making it ideal for new investors. FixedFloat's crypto enthusiasts take pride in offering a top-tier digital exchange platform that has been specially tailored, keeping in mind every need of the crypto community.
FixedFloat Exchange Details
Features of FixedFloat
The three positive attributes that FixedFloat possesses are speed, convenience, and security.
Speed
On FixedFloat, transactions can be completed quickly, with fair and transparent rates and no additional fees.
Convenience
The FixedFlaot app is incredibly convenient because users do not need to register or log in. To complete any transaction, they can simply scan the QR code with their wallets or enter the address on the platform.
Security
There are no intermediaries involved, and no customer cash is maintained on the site.
Cross-platform functionality
FixedFloat is intended to perform flawlessly on any device.
Users of FixedFloat can get immediate replies to questions thanks to its fully automated processing.
Additionally, FixedFloat has a lot of unique characteristics that make it stand out from other exchanges. For example, there is no know-your-customer (KYC) compliance requirement on the platform, providing users with super easy accessibility to their medium. Additionally, consumers should not worry about privacy invasion because the exchange secures and protects their data. It's important to note that FixedFloat does not keep or store users' coins.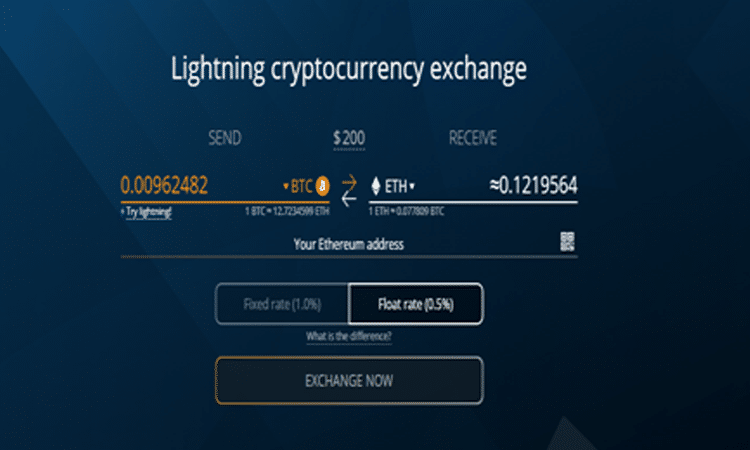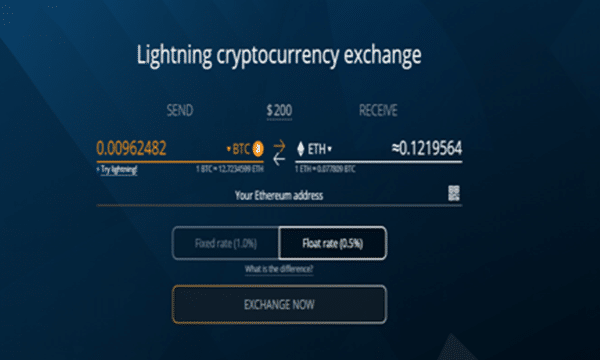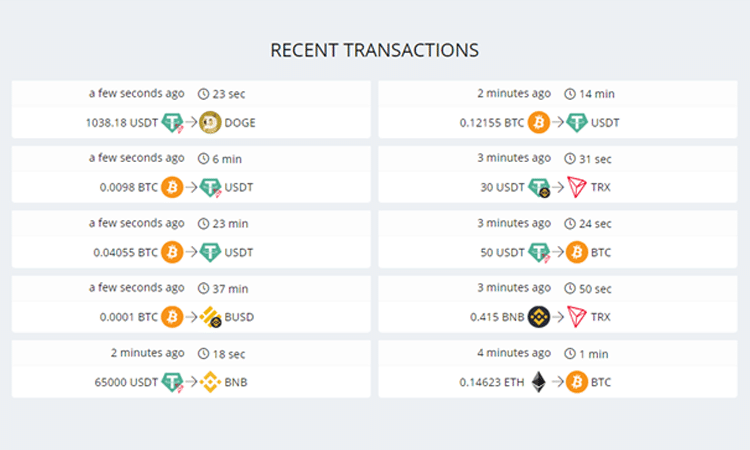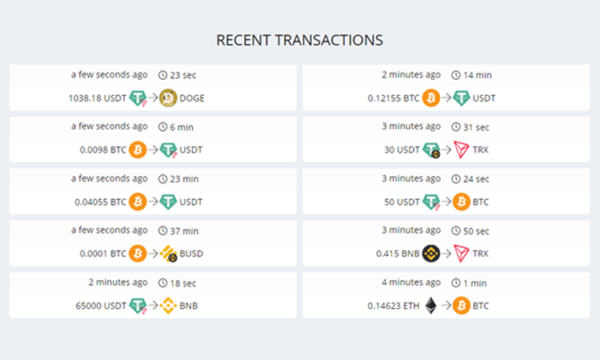 The website also displays the most recent transactions that occurred on the platform. Additionally, this website area shows how much time each transaction took.
Affiliate Program
Users initially have the opportunity to sign up for FixedFloat's affiliate program and receive 40% of the profit from each exchange their customers make. Follow the easy procedures listed below to profit from the affiliate program.
Sign up for the program to receive an affiliate link.
Put the link in the resources area so people can access it and transact.
Users can receive 40% of the profit generated by each client exchange.
Fee Structure and Transaction Order
A trading fee is a crucial component of any cryptocurrency exchange. Due to this, most crypto traders decide which exchange they want to utilize for transactions. Crypto investors prefer exchanges with favorable fee structures.
Contextually, at FixedFloat, users can opt from two exchange strategies; fixed-rate or  floating-rate transactions.
Fixed rate: This is the 1%+ network fee. The price that users see when starting a transaction will be what they pay if they choose a fixed rate.
Float rate:5% network fee. If users opt for this, the exchange system determines the price it observes when users' funds arrive.
The network fee is created by the blockchain network and is unrelated to the platform, as stated on FixedFloat's website. These fees are given to miners and validators as compensation for providing services to the blockchain network, such as searching for blocks, validating transactions, etc.
The crypto exchange has some of the market's lowest minimum limits ($1). 
Users of FixedFloat have three options for tracking their orders during the transaction process:
Via email (if users leave their email address)
On the website of FixedFloat (if users' browsers accept cookies)
By keeping track of the ledger where users transferred their funds.
Users have two options after the order has expired: renew it at the ongoing market rate or request a refund.
FixedFloat enables users to resume where they left off, notably if they unintentionally closed the page. In this situation, users can:
Go to the order page and enter their wallet address into the empty field.
In case their browser accepts cookie technology, open FixedFloat.com once more.
Visit the provided link to complete their code.
Cryptocurrencies on FixedFloat
FixedFloat supports a whole array of cryptocurrencies. They currently have 54 currencies listed and are actively working to diversify their holdings. Avalanche (AVAX) and Solana (SOL) are two new coins FixedFloat recently added to its repertoire. Additionally, the exchange is continually introducing more trading pairs and supported currencies.
FixedFloat: Advantages and Disadvantages
Advantages
Quick, safe, and dependable
Best rates for cryptocurrency exchange
One of the lowest fees in the crypto market; fixed and float exchange rates
Simple to use interface
Network confirmations without hassle
Significantly more supported trading pairs and tokens
Easier user entry into crypto exchanges as there are no KYC requirements for users
24/7 dedicated customer service
Disadvantages
Does not accept fiat currencies
When compared to other well-known exchanges, FixedFloat does not list as many cryptocurrencies.
Closing Remarks
With myriad crypto exchanges booming up, FixedFloat competes in the market by emphasizing its core features, like quick and reliable transfers, the lack of a KYC requirement for trading, a decent number of coins, and simple network confirmations.
Follow Us on Twitter and Facebook.
Disclaimer: This content is informational and should not be considered financial advice. The views expressed in this article may include the author's personal opinions and do not reflect The Crypto Basic's opinion. Readers are encouraged to do thorough research before making any investment decisions. The Crypto Basic is not responsible for any financial losses.
-Advertisement-