At least five significant dates left in the SEC vs. Ripple case, barring further delays.
Attorney James K. Filan shared a scheduling update for the US Securities and Exchange Commission vs. Ripple case in a tweet, revealing five crucial dates to note as the case nears its end.
The scheduling update comes as both parties requested an extension to file Daubert Motions publicly on Tuesday.
Notably, today December 22, both parties will file Omnibus Motions to seal materials relating to motions for Summary Judgement. The court also expects both parties to file redactions to the materials above simultaneously.
Meanwhile, the court has set January 4 as the deadline for third parties to request to seal materials related to Summary Judgment motions. Failure to do so by the set deadline means these parties have waived the right, Filan explains.
On January 9, 2023, the court expects both parties to file responses to the Omnibus Motions filed on December 22.
Per their request on Tuesday, both parties will publicly file Daubert Motions to exclude expert testimony on January 13.
Finally, on January 18, the court expects all parties to file responses to the third-party motions to seal materials related to Summary Judgment.
In response to the latest scheduling update, XRP supporters have expressed excitement as the end of the 2-year-long legal battle approaches.
@JayXRP2 says: "Finally, the lawsuit finds an end soon. Thanks, FilanLaw, for your hard work."
Notably, the schedule is still subject to change and has been changed severally throughout the case. 
Remarkably, today makes it exactly two years since the SEC filed its complaint against Ripple and its executives, alleging the offer and sale of an unregistered security. Filan predicts that Judge Analisa Torres will give her Summary Judgment ruling in Q1 2023.
On Tuesday, Judge Torres granted Ripple's Daubert motions while partly denying the SEC.
Read the Full Document, all credits to James K. Filan: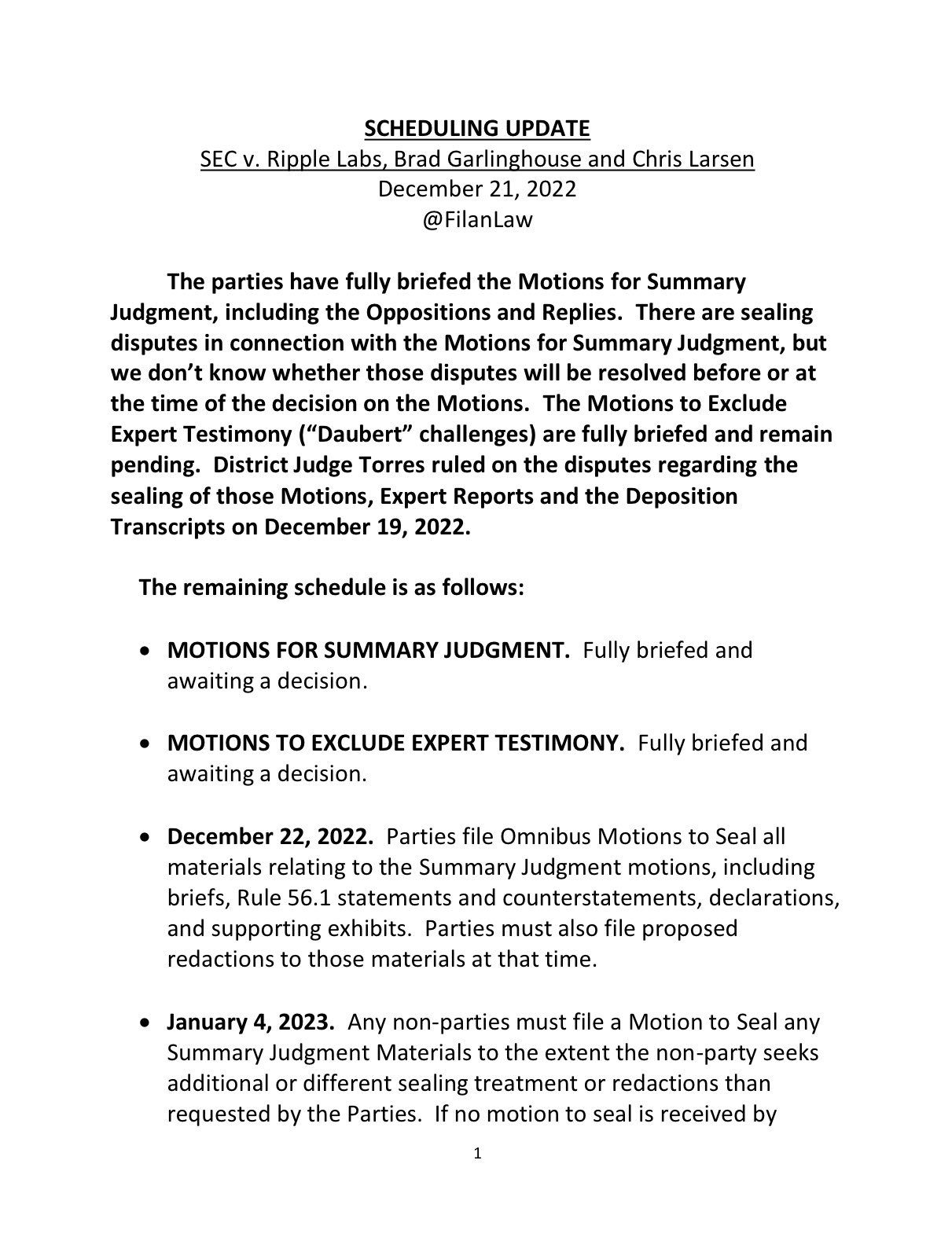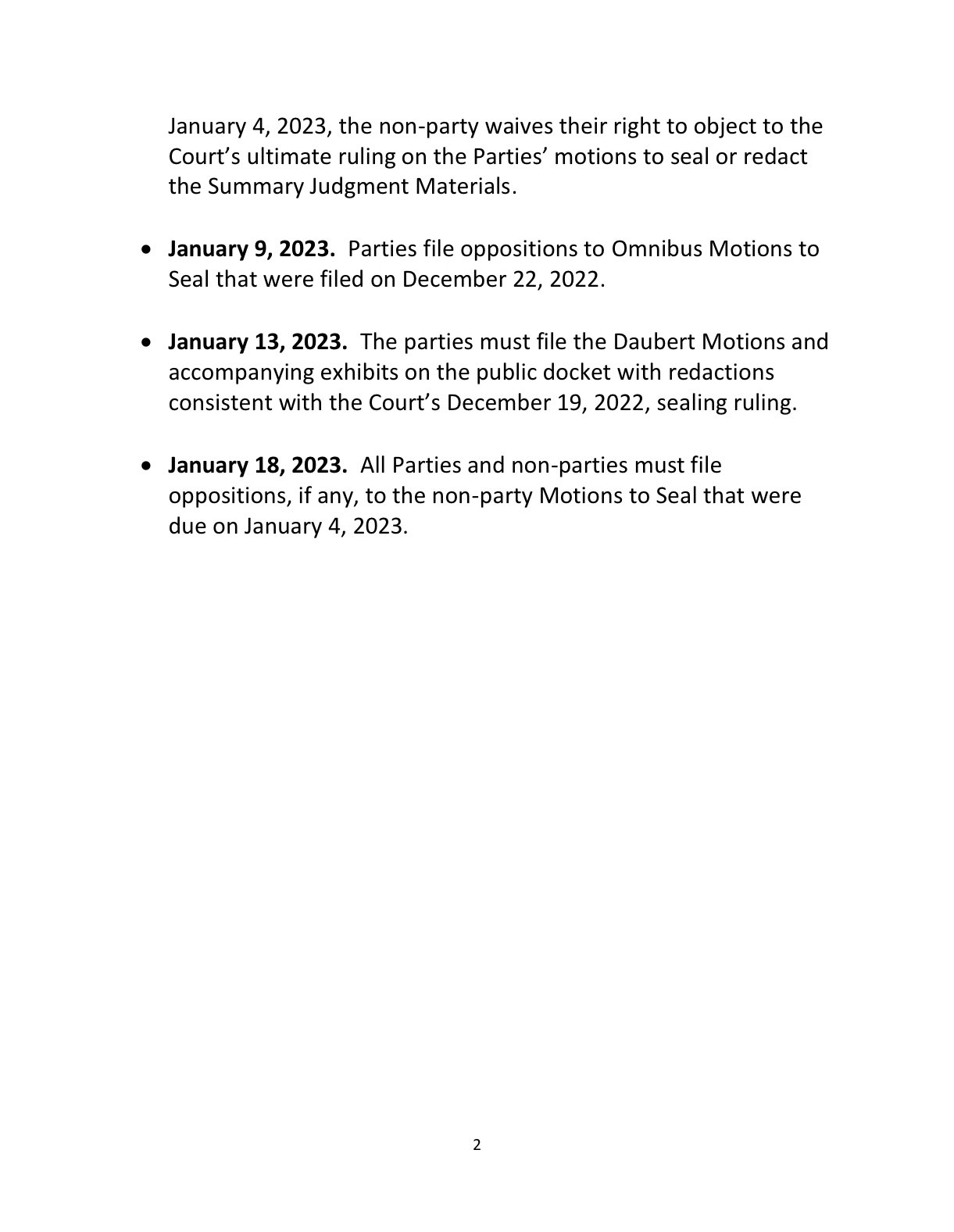 Follow Us on Twitter and Facebook.
Disclaimer: This content is informational and should not be considered financial advice. The views expressed in this article may include the author's personal opinions and do not reflect The Crypto Basic's opinion. Readers are encouraged to do thorough research before making any investment decisions. The Crypto Basic is not responsible for any financial losses.
-Advertisement-