Community members have continuously asked for the release of official documentation on the Shibarium beta.
The Shibarium beta Puppyscan page is currently down, with developers currently working on bringing it back up. Amid the current situation, Shytoshi Kusama's remarks have triggered speculation that the much-anticipated Shibarium beta documentation might be coming up soon.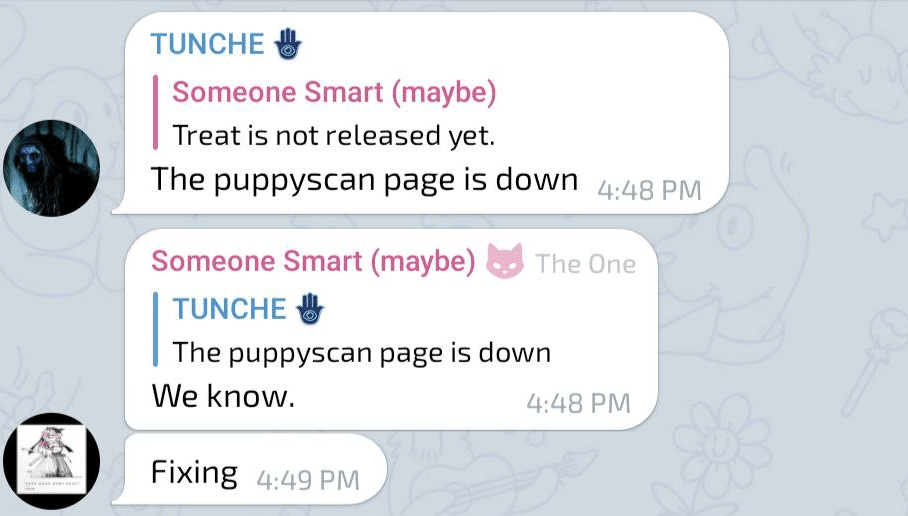 As of the time of reporting, the Puppyscan page gives a "502: Bad Gateway" error – a development that first elicited concerns among community members. Notwithstanding, developers disclosed that they are aware of the situation and are working on it. 
When a user encounters a 502 error, the website they are trying to access is currently unavailable. In most cases, this issue will resolve automatically when the upstream server is fixed, or the connection is restored.
Puppynet is the early beta test phase of the Shibarium network. Investors are advised not to spend their SHIB tokens on any project on Puppynet as all the tokens hosted on the network are not real, and intended for testing purposes only.
Proponents Request Documentation on Shibarium
Amid the current Puppyscan situation, community members have repeatedly asked for the release of the Shibarium beta documentations which should provide more insight on the network. Ringoshi, a Unification fund operator, also expressed his eagerness to take a glimpse of the official documentation.
BREAKING — #ShibariumBETA is LIVE 🚨https://t.co/dqDlWTfeG9

Now we patiently waiting for the OFFICIAL Documentation & maybe a few Mediums describing/thanking those that made #Shibarium possible!#Unification pic.twitter.com/lqcsAvRHOu

— Ringoshi Tōitsu (@RingoshiToitsu) March 11, 2023
Recall that Kusama revealed in the official Shibarium Beta launch announcement on Saturday that documentations will be released the following week so proponents can set up test nodes. Following the persistent public calls for the release of the documents, he disclosed that his DM section is flooded with messages, which is affecting his focus.
Nonetheless, Kusama further disclosed that he would need to leave in order to attend to some matters. He noted in the official Shibarium Telegram group that he has "a few things incoming." The disclosure has sparked speculations of an impending release of the long-awaited documentation.