The breathtaking world of Azoria
Dreams Quest has been developing the first installment of its breathtaking world of an open-world RPG PVE game. This the first of its kind mobile web2 game fully integrated and synchronized with web3 for a fully immersive gaming experience.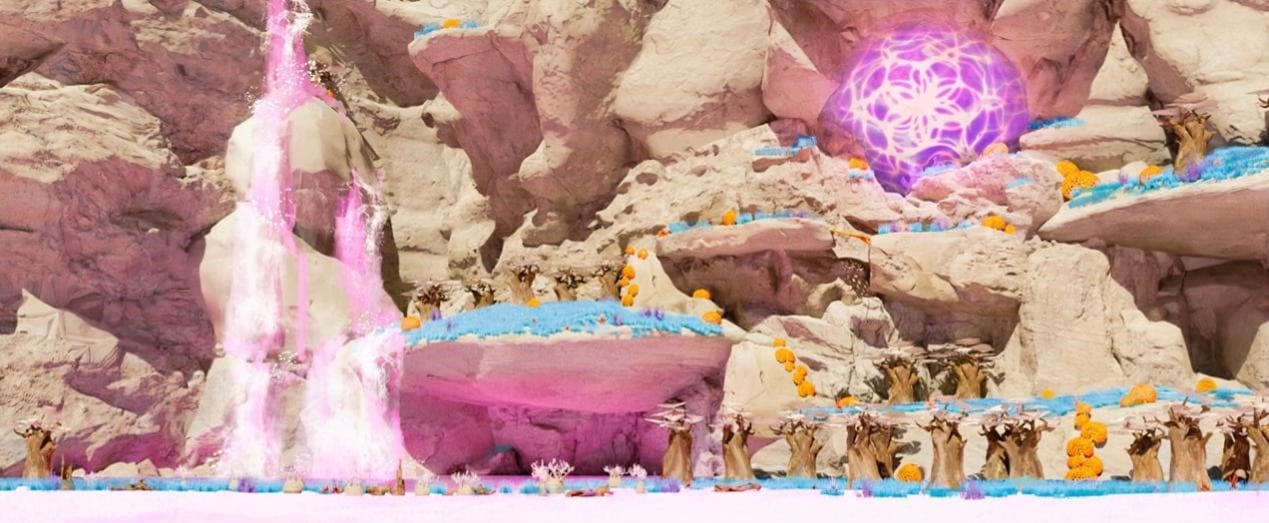 Players are confronted with a chaotic world that's been lost in time and space, faced with the dilemma to unravel what's happened to the world of Azoria. The player finds themselves in a world where the fabric of reality has been torn asunder by a mysterious cataclysm of the past. The knowledge of how to restore balance is seemingly lost to history. Through exploration, seeking out ancient devices, building reputation with other inhabitants, the choices a player takes may have consequences.
The game features a deep thematic story in which the player can freely roam around within the open-world environment to interact with other beings, portal between densities of time, unravel the mysteries of Organic Matter and Weka to discover your purpose and role.
The first phase of the game, Origins: The Fall of Azoria, is in development, with alpha and early access planned in 2023, and further expansions to be rolled out over time. Watch the latest trailer.
The game is initially being developed for mobile phones.
Dreams Quest NFTs and Token Utility
The game has been developed as a fully mobile web2 game with web3 integration to provide a frictionless gaming RPG PVE gaming experience. Players have self-custody of game inventory items stored as dynamic NFTs, which will automatically update, change or be removed in wallet as the game progresses, without the need for any player interaction or confirmation.
DREAMS tokens, the utility token for web3 players has several primary utility functions for gamers which include:
Staking for Battle Passes: Players can stake Dreams to access 3 tiers of battle passes (game subscriptions) where players will earn a variety of game assets on a monthly basis. Players will earn valuable items such as Crystals, Organic Matter, Staffs and accessories, Inventory slots, and more.
Staking for Discounts on Marketplace: Players who are staking Dreams will also be entitled to early access for new items and to discounts for purchases on the marketplace.
Fee capture through Staking Pools: 10% of all transaction volume will be allocated to the staking pool as rewards for players who are staking tokens. Players will be able to use these funds to purchase items on the marketplace.
Dreams Quest Token (DREAMS) Overview
Token name: DREAMS
Total Supply: 4,000,000,000
Total Circulation: 730,722,654.08
Coinstore.com Listing
Trade Pair: DREAMS/USDT
Trade Time: 24 January 2023 20:00 (UTC+8)
Withdrawal Time: 24 January 2023 20:00 (UTC+8)
Trade DREAMS/USDT on Coinstore.com
DREAMS Token Distribution
Seed Investors: 220,000,000 DREAMS (5.5% of total token supply)
Private Investors: 440,000,000 DREAMS (11% of total token supply)
Strategic Investors: 60,000,000 DREAMS (1.5%)
Public Sale: 25,000,000 DREAMS (0.625% of total supply)
Marketing, Development, Community and Partners: 480,000,000 DREAMS (12% of total supply)
Reserve: 120,000,000 DREAMS (3% of total supply)
Market Making and LP: 60,000,000 DREAMS (1.50% of total token supply)
Team & Advisors: 580,000,000 (14.5% of total token supply)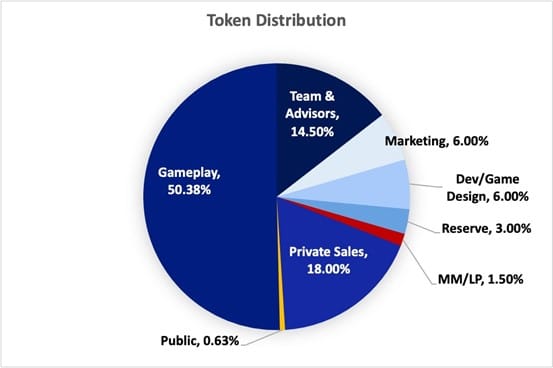 Dreams Quest Official Media
Website | Twitter (@DreamsQuestNFT) | Telegram
About Coinstore.com
Accessibility. Security. Equity.
As a leading global platform for cryptocurrency and blockchain technology, Coinstore.com seeks to build an ecosystem that grants everyone access to digital assets and blockchain technology. With over 2.8 million users worldwide, Coinstore.com aims to become the preferred cryptocurrency trading platform and digital service provider worldwide.
Coinstore Media Contact
Song Yuchen, Marketing Director | yuchen@coinstore.com
Bommi Hua, Marketing Manager | Bommi.hua@coinstore.com
Jennifer Lu, Co-Founder | Jennifer.lu@coinstore.com
Coinstore.com Social Media
Twitter | Discord | Facebook | Instagram | Youtube | TikTok
Telegram Discussion | Telegram Announcement
About Dreams Quest
Dreams Quest is an entertainment and mythology company creating an immersive open-world, action-adventure, role playing game (RPG) leveraging web2 mobile and web3 gameplay where players have self-custody of their inventory, game assets and player accounts.
Players find themselves in a fantastical world full of color, vibrancy and mystery, only to discover this paradise is quickly deteriorating. The player's goal is to resolve an evolving threat to Azoria and the other realms, through exploration, conflict and character development to restore the realms before it's too late.
For more information follow our main social media and website:
Website | Twitter | Discord | Telegram | Facebook | Instagram | Youtube