Claims that Shibarium is a Rinia clone fall flat.
KRYPSTEIN (@MrDonGG), the Firechain and Rinia testnet developer, has refuted claims that developers of Shiba Inu's Ethereum Layer 2 protocol, Shibarium, stole or cloned his code.
"they didnt copy the code," the developer wrote in a Telegram message in response to inquiries from The Crypto Basic. "the [they] used the ChainId."
"my code wouldve been opensourced and free," he added. "that wouldnt have been a problem if they did. everything i create or fork is opensource and free to use."
According to the self-professed Shiba Inu lover, his only gripe is that Shibarium developers used his chain ID, which he explains is a tribute to his late grandmother, who he named the Firechain testnet after.
It bears mentioning that tweets from the developer also back this up as complaints have only been about the chain ID and never that Shibarium developers cloned his code.
See the exchange between The Crypto Basic and the Rinia developer below: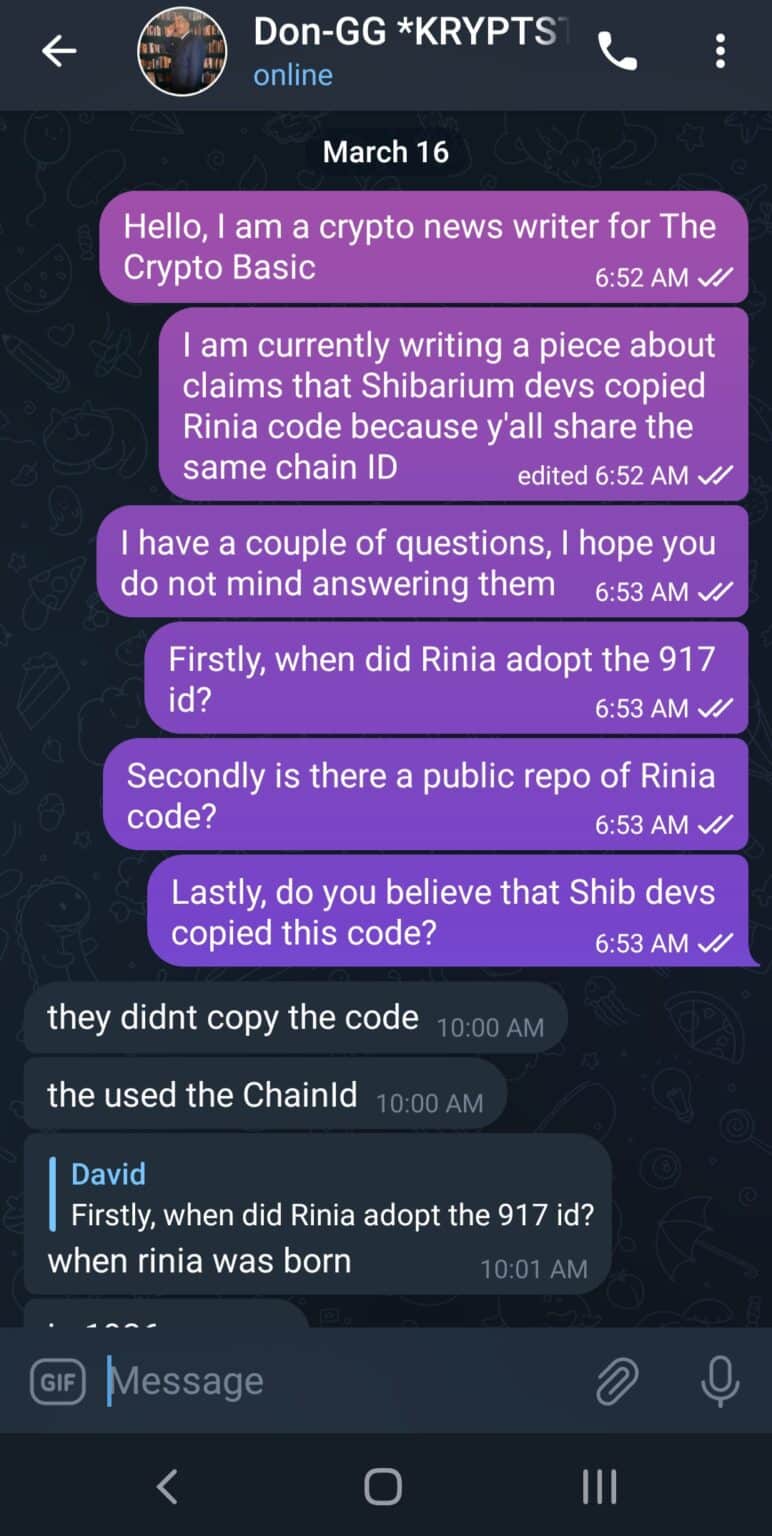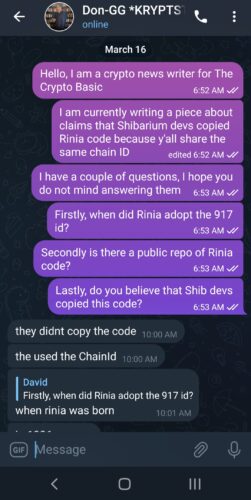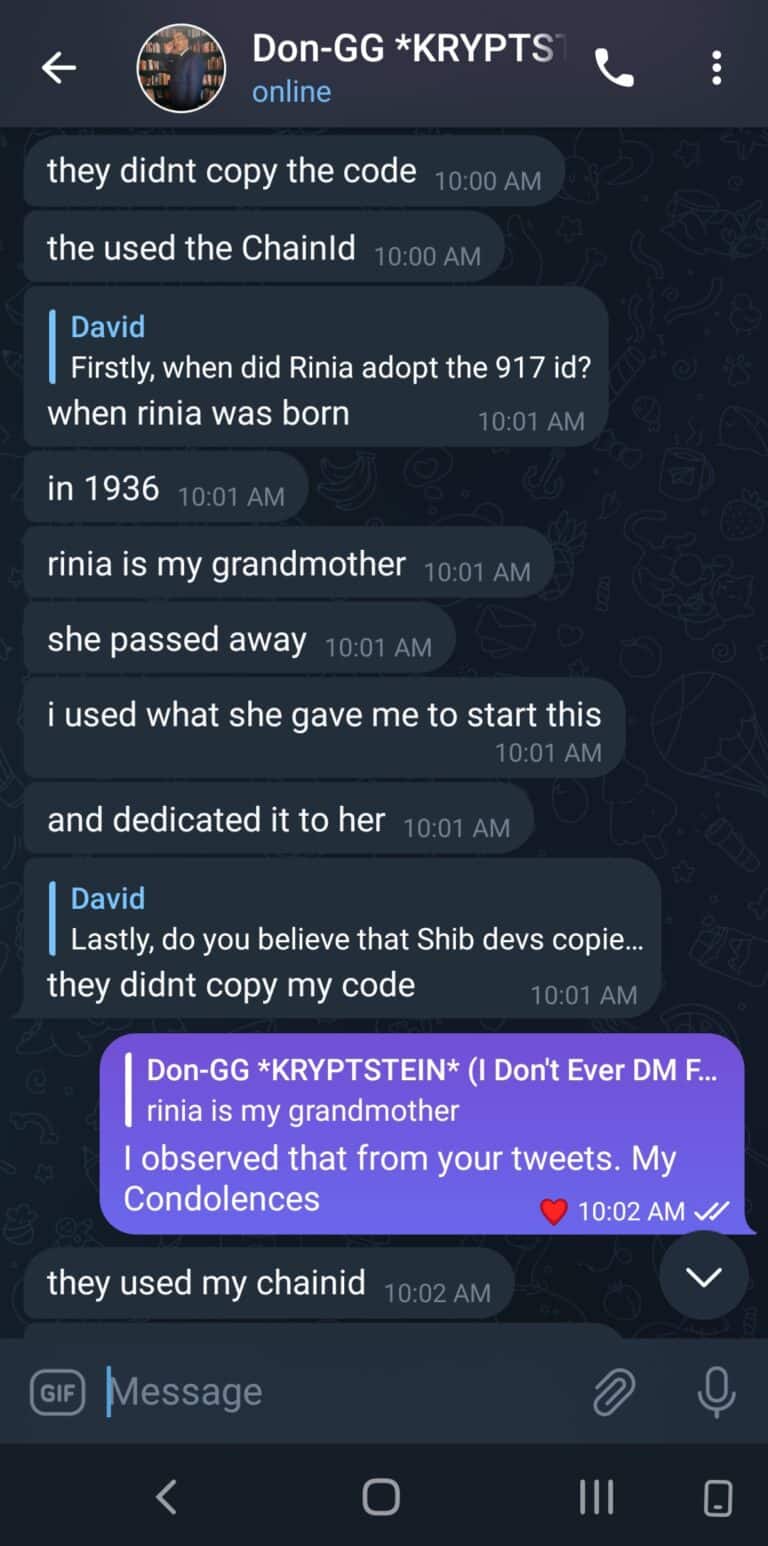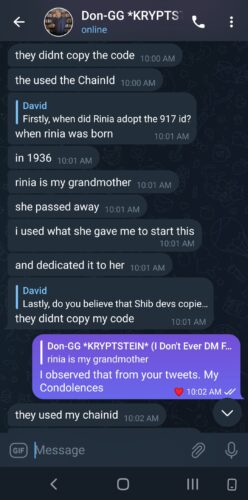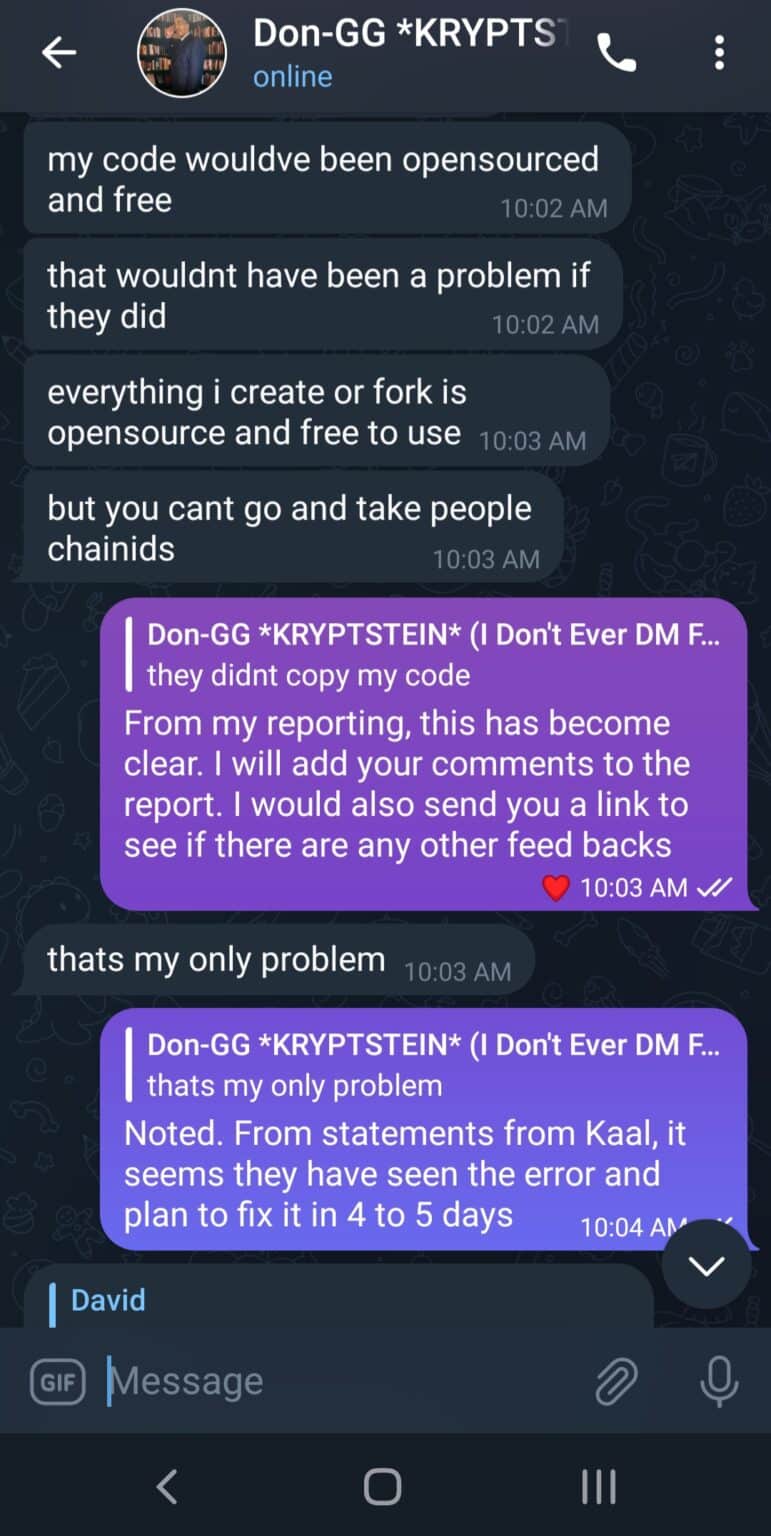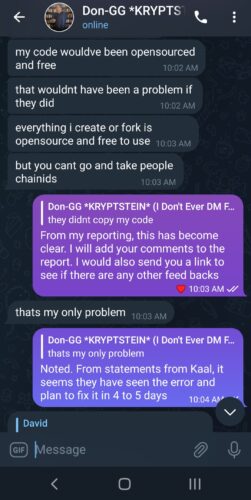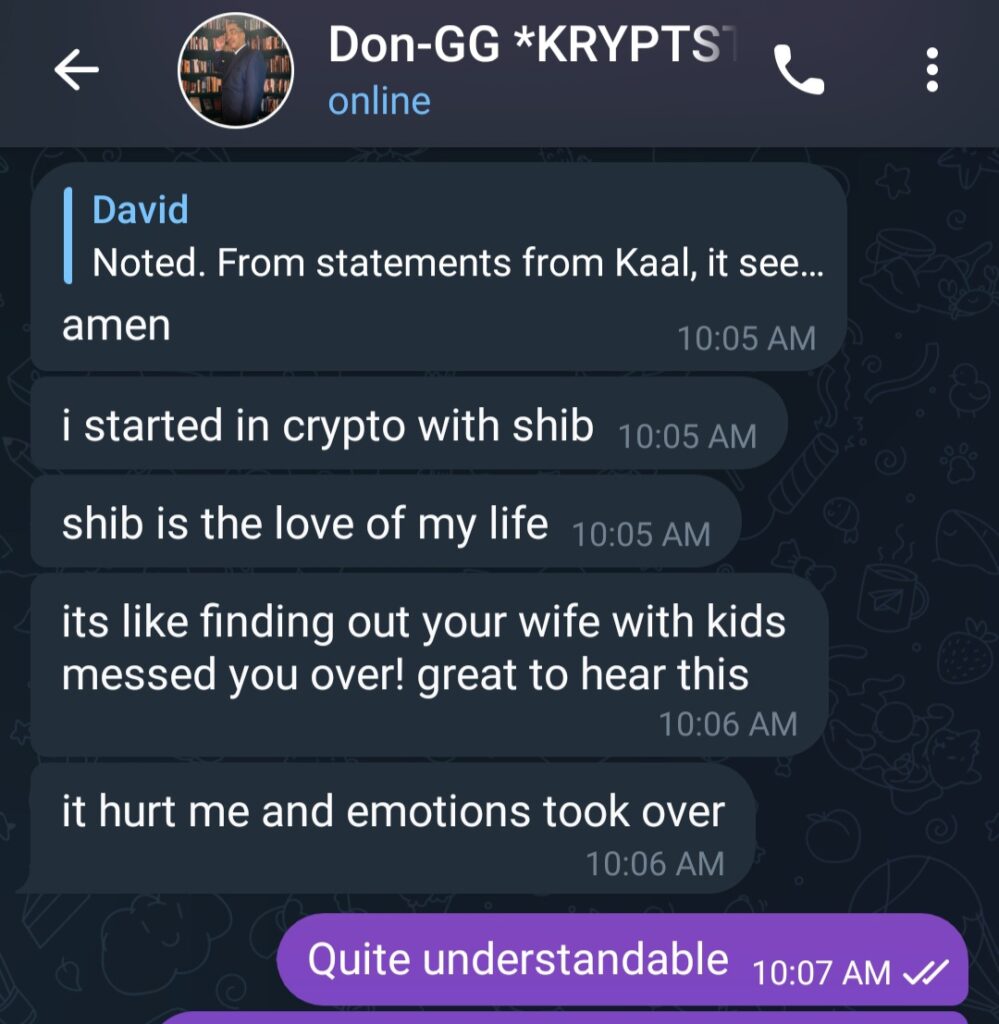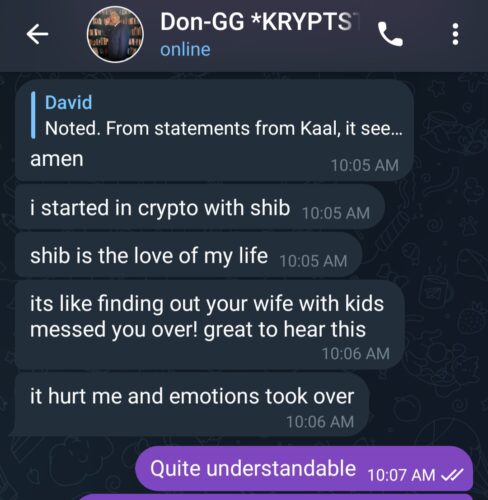 For context, a chain ID is one of two identifiers for Ethereum chains. It is used in transaction signatures and should be different for each chain. This is because if two chains have the same ID, transactions signed on one would also execute on the other.
While chain IDs are automatically generated when a blockchain is deployed, it bears mentioning that developers can change this default ID when they like.
Recall that, as reported today, a member of the BONE Discord had accused Shibarium developers of cloning the code for the Rinia testnet. He supported this claim by highlighting that Shibarium's recently launched beta public testnet had the same chain ID as Rinia, which had launched last year.
As highlighted in the report, Shiba Inu lead developers Shytoshi Kusama and Kaal Dhairya refuted these claims. In addition, Kaal, in a Twitter thread, noted that it was an oversight on his part for failing to check if the randomly chosen chain ID had already been registered. Consequently, Kaal revealed plans to redeploy Puppynet with a new chain ID in the coming days.
As explained in the previous report, chain ID is one of many things that make a blockchain unique.
Follow Us on Twitter and Facebook.
Disclaimer: This content is informational and should not be considered financial advice. The views expressed in this article may include the author's personal opinions and do not reflect The Crypto Basic's opinion. Readers are encouraged to do thorough research before making any investment decisions. The Crypto Basic is not responsible for any financial losses.
-Advertisement-