Shibarium Beta testnet continues to grow in adoption as it surpasses 200K addresses.
Puppynet, the beta testnet of Shiba Inu's layer-2 network Shibarium, has continued to record widespread adoption just one week after its launch. According to data from Puppyscan, a blockchain explorer built on Shibarium, the beta testnet for Shibarium has now surpassed more than 200K wallet addresses. 
At press time, the Shibarium Beta testnet has registered 202,070 addresses, representing a 100% surge from what was recorded yesterday.
As reported earlier, the network reached a milestone of 100,122 addresses on March 30. Interestingly, Shiba Inu enthusiasts have doubled the milestone in less than 24 hours, as the network has now surpassed 200K wallet addresses.
Shibarium Transactions Surpasses 1 Million
Interestingly, the beta testnet for the L2 network has already recorded a total transaction of 1,054,391 in 174,494 blocks, with an average block time of 7.3 seconds.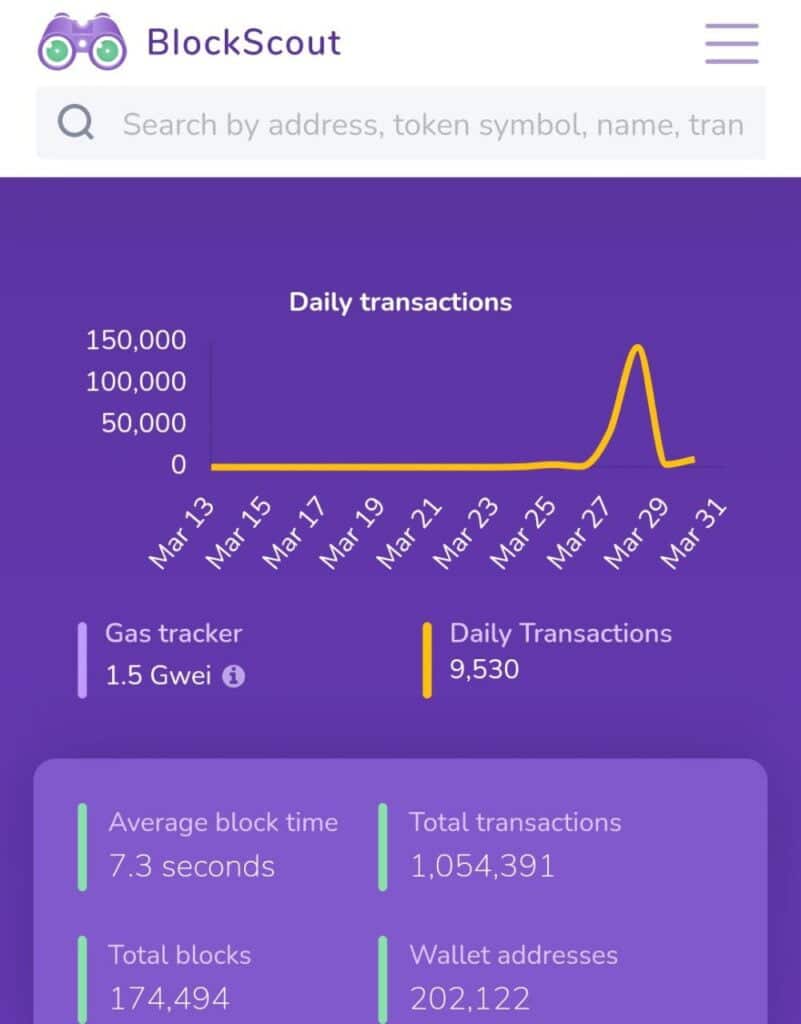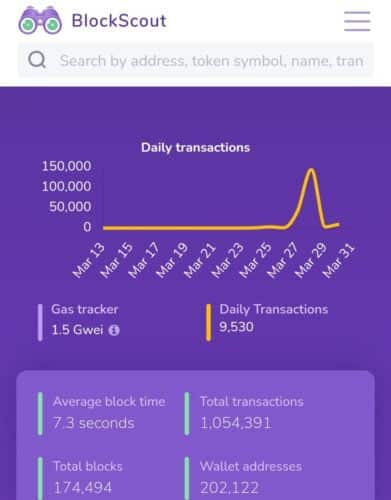 Puppynet recorded its highest transaction count on March 28, when it processed 144,458 transactions in one day. However, the number of daily transactions has slumped tremendously in subsequent days. On March 29, Puppynet recorded only 3,118 transactions; yesterday, it processed 9,530 transactions.
It bears mentioning that the Shibarium Beta testnet achieved the remarkable feat just one week after its debut. Following the massive growth and adoption of the Shibarium Beta testnet, it won't be out of place to expect the upcoming mainnet of the L2 network to also grow in popularity.  
Everything seems to be on track for Shiba Inu's L2 network. Several validators have declared interest in joining Shibarium. Lead developer Shytoshi Kusama revealed that 500 validators had sent applications to join Shibarium. Although the number of Shibarium validators is limited to 100 slots, interest from 500 validators will enable the team to select the best hands for the role. 
Meanwhile, the milestone did not positively impact the price of Shiba Inu. The token is down 1% in the past 24 hours and 3% in the past seven days. At press time, SHIB is trading at $0.00001059, according to Coingecko data.
Follow Us on Twitter and Facebook.
Disclaimer: This content is informational and should not be considered financial advice. The views expressed in this article may include the author's personal opinions and do not reflect The Crypto Basic's opinion. Readers are encouraged to do thorough research before making any investment decisions. The Crypto Basic is not responsible for any financial losses.
-Advertisement-