Koyo Token has started April with burns, Burns, and more BURNS.
Koyo recently burned 1.49B $SHIB tokens and has since amassed over 8.75B $SHIB burns in total over the past 40 days. 
Koyo has also burned over 200M $KOY tokens (20% of $KOY total supply), with the $KOY smart contract to automatically burn another 200M $KOY from its total supply in the coming weeks — which will amass to a total of 40% $KOY burned from the total supply. 
With KoyArmy becoming one of the fastest growing and active web3 communities, with over 1200 strong active members, they are now in the spotlight and the expectations are high in becoming the next billion-dollar meme project.
There is much anticipation building up after founder Kintaro made a tweet that translates: " The time draws near, and the next revelation awaits." & "420"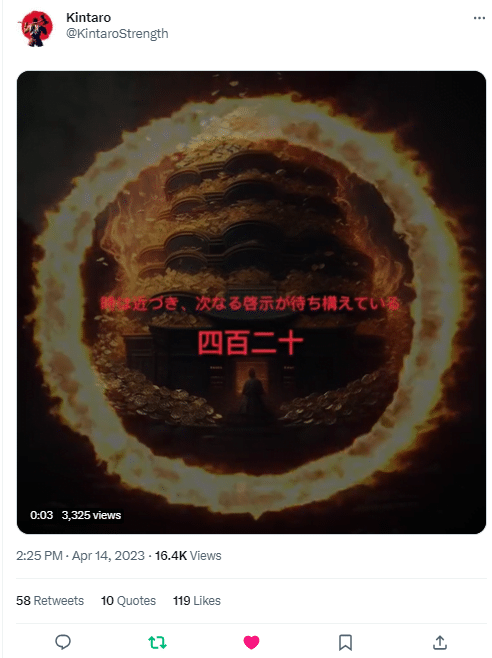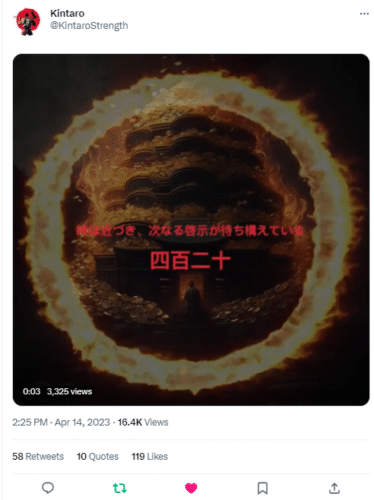 It was later confirmed from within the community 420 represents the 20th of April, but many also discussed the coincidence between Ryoshi and Kintaro's 420 interest. Kintaro tweeted out a tweet within 3 days in Japanese, indicating the next revelation will be released on the 20th of April. 
Kintaro did indicate a little in his first medium on what to expect in the next revelation, so all eyes are on Koyo for what may be coming next.
There has been a lot of excitement and anticipation from the KoyArmy for an imminent CEX listing, with an exponential increase in daily volume, the rumors are spreading far and wide, and so far Koyo continues to deliver on their promises and preaching the "no coincidence" narrative. 
Koyo continues to remain a mystery, a loyal self-development community, soon to become the biggest $SHIB burner in history. Koyo is building a trading and financial services platform, which is expected to burn trillions of $SHIB annually and earn millions in rewards. The majority of all platform earnings go back to benefiting the Shiba ecosystem while supporting and linking to Shibarium's ShibaSwap Dex for all swaps in the platform — it is as if Koyo was built for the Shiba Inu ecosystem.
Koyo has a journey to becoming a Billion-Dollar Market Cap and so far they are taking all the right steps. Let's continue to follow the Koyo Journey.
Follow Us on Twitter and Facebook.
Disclaimer: This content is informational and should not be considered financial advice. The views expressed in this article may include the author's personal opinions and do not reflect The Crypto Basic's opinion. Readers are encouraged to do thorough research before making any investment decisions. The Crypto Basic is not responsible for any financial losses.
-Advertisement-