Shiba Inu is looking to ride on the recent market-wide rally to recover the mid-April high of $0.00001188 as Bitcoin (BTC) reclaims the $30K price point.
Shiba Inu (SHIB) collapsed with the rest of the crypto markets in the recent downturn, plummeting to a 7-week low of $0.00001003 on April 21. However, SHIB has engineered an early comeback, aiming for a 17% surge to the mid-April high of $0.00001188 amid the ongoing market recovery.
Despite the market downtrend, SHIB continued to hold above $0.00001000, leveraging it as the last line of defense against a drop to $0.000009. Following a series of intraday declines, SHIB is again setting up a winning streak on the daily time frame, as it looks to register a second daily winning candle today.
The asset has increased by 5.14% in the past 24 hours, with a particular 2.7% gain since the start of today. At the outset of the recent market-wide rally, Shiba Inu surged from a low of $0.00001011 yesterday to $0.00001072 today before facing resistance.
A pseudonymous crypto trader and member of the Shiba Inu community set up three targets for the asset in a recent price analysis, with the first target being $0.00001075. From this level, SHIB would set its eyes on the $0.00001088 price target and ultimately look to reclaim $0.00001108.
In the event of an extended rally, with support from the broader market, SHIB could move for a price target at the mid-April high of $0.00001188. Reaching this price level would mark a 17% increase in the asset's current price, which currently stands at $0.00001062 as of press time.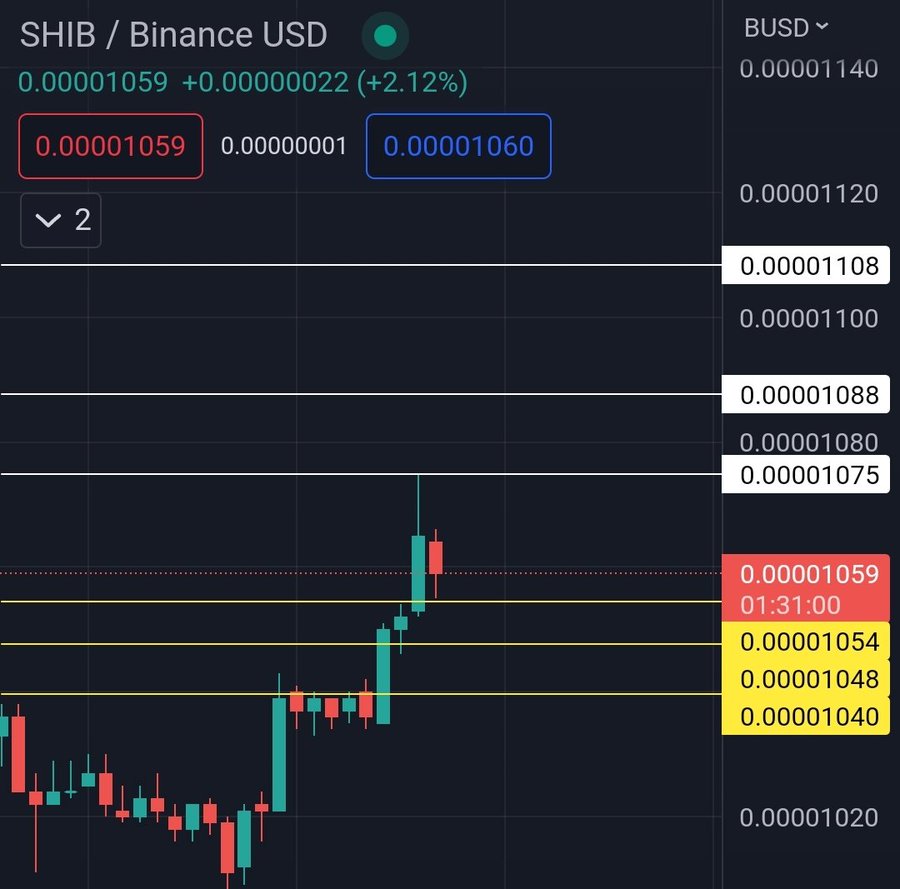 Notably, Shiba Inu's metrics are showing bullish signs. Its Stochastic value currently sits at 19.8, indicating that SHIB is currently oversold, and a looming trend reversal is probable. Also, the Shiba Inu Exchange Reserve has decreased, signaling a decrease in selling pressure.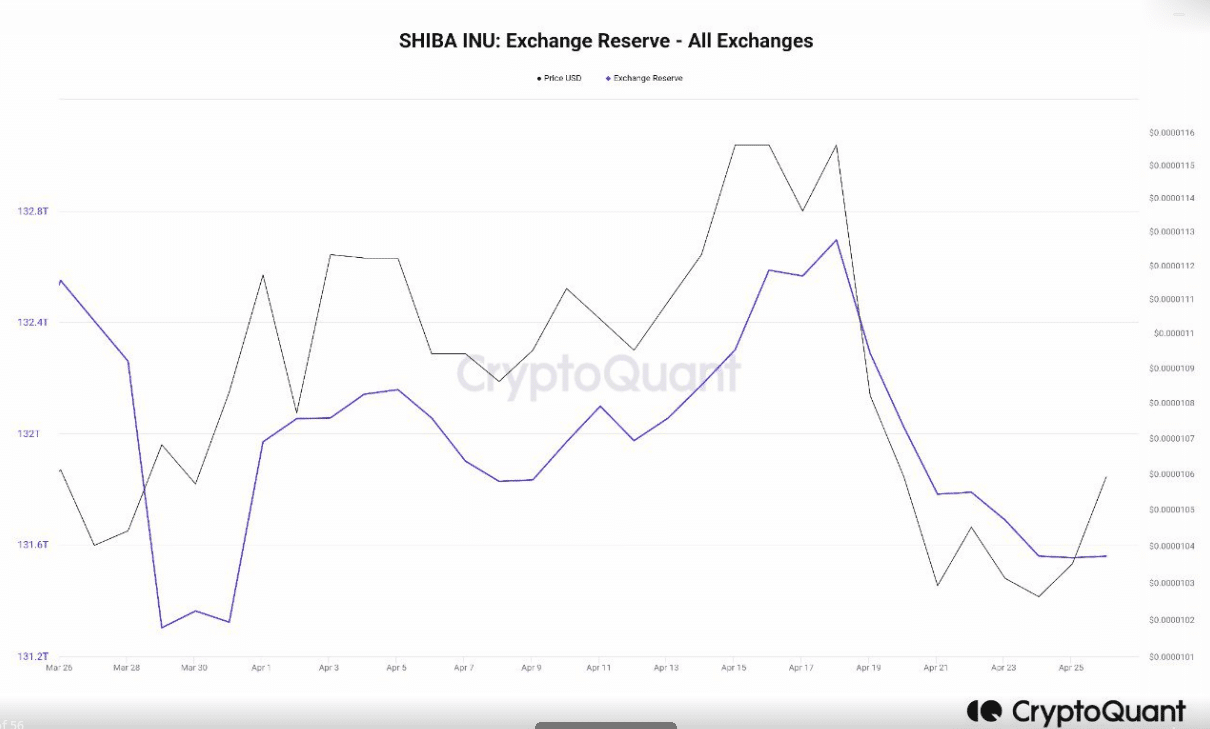 Shiba Inu Continues to Garner Interest
Meanwhile, Shiba Inu has continued attracting investors' interest, as evidenced by recent market trends. As previously reported, the 19th biggest SHIB holder recently amassed additional 168 billion tokens.
In addition, data from WhaleStats, a prominent price-tracking resource, shows that Shiba Inu is the most traded asset among the top 100 whales on the Ethereum blockchain.
Moreover, SHIB has retained its position as the single largest holding by these whale addresses, excluding stablecoins, accounting for 11.94% of their total balance, which amounts to 56.6 trillion SHIB ($601.2 million).
Follow Us on Twitter and Facebook.
Disclaimer: This content is informational and should not be considered financial advice. The views expressed in this article may include the author's personal opinions and do not reflect The Crypto Basic's opinion. Readers are encouraged to do thorough research before making any investment decisions. The Crypto Basic is not responsible for any financial losses.
-Advertisement-