In the world of new meme coins, ApeMax has emerged as a new token to watch and that has captured the attention and imagination of Web3 and crypto enthusiasts. But what makes ApeMax so special and what sets it apart from existing and established meme coins like Dogecoin ($DOGE) and Shiba Inu ($SHIB), or from other trending presale tokens such as Wall Street Memes ($WSM) coin?
Today we will discuss the key attributes of ApeMax and showcase just to what extent this promising new coin has the potential to revolutionize the Web3 landscape thanks to its highly innovative staking model that lets stakers earn by boosting entities that they like.
The ApeMax presale is now underway, making it an ideal time to get your hands on your very own ApeMax tokens at fantastic presale rates. The ApeMax presale is time limited and the presale price of ApeMax coins automatically increases every 24 hour increment, so make sure to explore this early.
What Makes ApeMax so special?
ApeMax harnesses the potential of blockchain technology to establish a decentralized ecosystem, providing users with diverse staking opportunities. ApeMax coins stand out from other digital currencies by facilitating immediate staking, opening doors for instant growth. ApeMax staking is even available during the presale phase, meaning that holders don't have to wait to make use of the token's utility.
To enjoy the most favorable presale prices, it is advisable to learn more about this opportunity promptly. Early adopters of tokens often enjoy significant advantages if a new token gains widespread adoption in the future.
ApeMax offers early enthusiasts an additional benefit through the availability of Early Birds Loot Boxes. By acquiring ApeMax through these Loot Boxes, early buyers can unlock discounts of up to 50% on their token purchases. These Loot Boxes present an excellent chance for early birds to acquire tokens and enjoy substantial savings.
What makes Dogecoin so special?
Dogecoin, created in 2013, emerged as a playful and fun cryptocurrency, originally based on Litecoin. Its popularity skyrocketed thanks to the Reddit community, particularly the subreddit r/dogecoin, which engaged in charitable acts and supported various causes.
Dogecoin's unique tipping culture, where users would exchange small amounts of the coin as appreciation, added to its distinctiveness.
Elon Musk's endorsement and its association with meme culture and viral marketing also played significant roles in its widespread recognition. A few days ago, Elon musk sent out a cryptic tweet via his official Twitter account and possibly made a veiled reference to Dogecoin. Elon Musk has been criticized in the past due to his vocal support of Dogecoin, but to date remains one of the coin's most vocal advocates.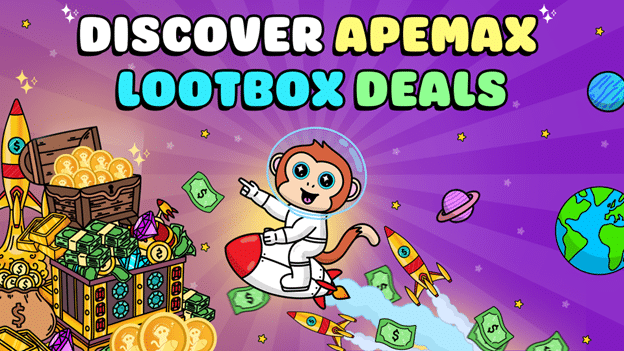 What is the hyper around Wall Street Memes coin?
Inspired by Wall Street Bets, Wall Street Memes ($WSM) is a meme coin specifically designed to attract a vibrant online community centered around fun.
The $WSM presale has experienced rapid growth, generating sales that have already exceeded $6.2 million.
What makes Shiba Inu unique?
Shiba Inu gained popularity by capitalizing on the success of Dogecoin and the meme culture surrounding it. Launched in 2020, Shiba Inu positioned itself as a decentralized token on the Ethereum blockchain.
Shiba Inu gained traction through social media promotion, with supporters creating memes and sharing updates. Shiba Inu's tokenomics and unique features, along with active community engagement, contributed to its appeal.
How does Tamadoge set itself apart?
Tamadoge, a recently established meme token, offers holders the opportunity to earn prizes on a weekly basis and engage in arcade games within their ecosystem.
Tamadoge has gained significant media attention, being prominently featured in publications like Bloomberg and Benzinga.
What's new with Floki Inu?
Floki, named after Elon Musk's canine companion, is an innovative crypto project that encompasses decentralized finance, NFTs, and a Metaverse. By operating on Ethereum and Binance Smart Chain, Floki tokens are tradable across diverse exchange platforms. In addition to its financial aspirations, Floki endeavors to establish state-of-the-art educational institutions and expand initiatives in underprivileged regions.
How Does ApeMax Stand Out – Conclusion
ApeMax is a new crypto coin generating a buzz and making a big impression in the new coin space. Thanks to its unique and groundbreaking staking tokenomics, ApeMax token holders can start boosting and earning as early on as during the ApeMax presale.
The ApeMax presale is an opportune time to explore the merits of this new token which could make a big impact in the crypto world.
It is important to note that crypto purchases may not be appropriate for everyone's circumstances, emphasizing the need for careful assessment and thoughtful decision-making before embarking on any crypto purchases. ApeMax coins cannot be acquired by buyers in specific countries, hence it is advised to consult the list of countries outlined on the ApeMax website to confirm eligibility before purchase.
Follow Us on Twitter and Facebook.
Disclaimer: This content is informational and should not be considered financial advice. The views expressed in this article may include the author's personal opinions and do not reflect The Crypto Basic's opinion. Readers are encouraged to do thorough research before making any investment decisions. The Crypto Basic is not responsible for any financial losses.
-Advertisement-