Shiba Inu emerged as the #1 coin in AltRank on LunarCrush as social and market activity skyrocketed in the past 24 hours.
Shiba Inu has soared to the first position on LunarCrush's AltRank list, leaving behind the 4,481 other coins in the market. This exceptional feat is attributed to Shiba Inu's impressive combined social and market activity.
Based on relative combined social + market activity, Shiba Inu has hit AltRank™ 1 out of the top 4,481 coins across the market.

24-hour activity:
Price +6.58%
Social volume 13,100
Social engagements 193,858,991 https://t.co/6W0wq2DvZb pic.twitter.com/TON0GGZEsu

— LunarCrush (@LunarCrush) June 18, 2023
Per LunarCrush's data, Shiba Inu garnered an overwhelming social engagement of 193,858,991 (193.85 million), with 13,100 (13.1K) social mentions recorded within twenty-four hours.
The statistics unveil a social engagement count of 6.97 billion for Shiba Inu over the past month alone. Moreover, Shiba Inu's social mentions have surged to 321.6K, reflecting increasing interest and attention from the crypto community.
Shiba Inu's price has suddenly increased in response to the growing interest. Based on CoinMarketCap data, Shiba Inu's price has risen by 3.32% over the last day and is currently trading at $0.000007184.
This surge in price has propelled Shiba Inu to reclaim the 17th position as the world's largest cryptocurrency by market capitalization, surpassing both Avalanche (AVAX) and Wrapped Bitcoin (WBTC).
In addition, Shiba Inu has become the sixth most trending coin on CoinMarketCap in the past 24 hours.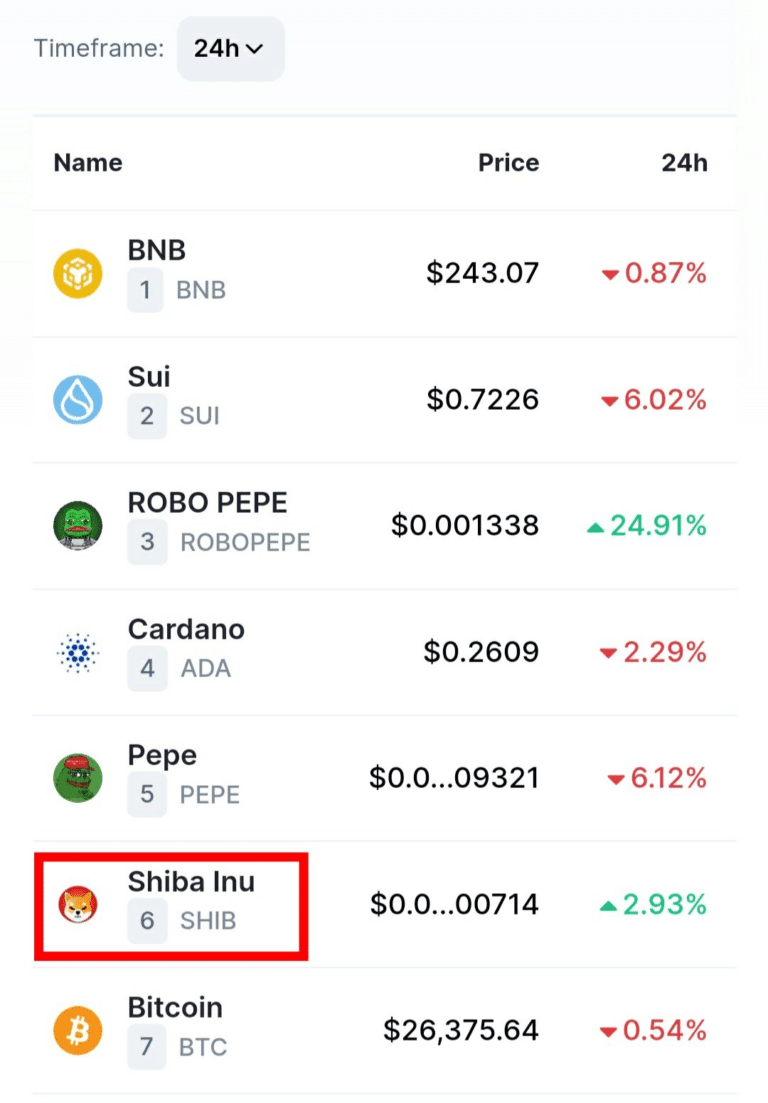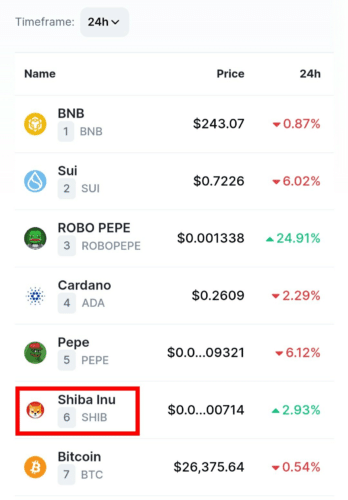 Meanwhile, Shiba Inu is trending on Twitter with more than 1 million tweets.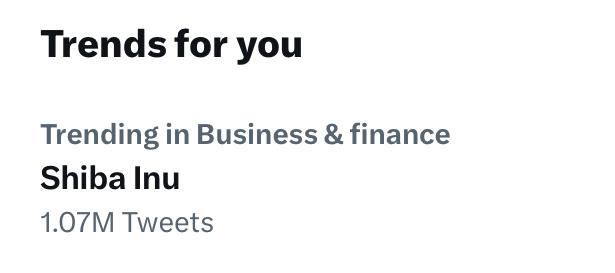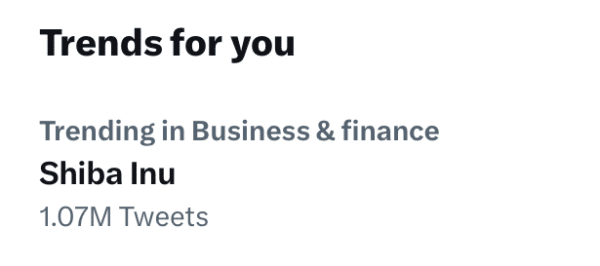 Follow Us on Twitter and Facebook.
Disclaimer: This content is informational and should not be considered financial advice. The views expressed in this article may include the author's personal opinions and do not reflect The Crypto Basic's opinion. Readers are encouraged to do thorough research before making any investment decisions. The Crypto Basic is not responsible for any financial losses.
-Advertisement-