XRP has sustained an upward trajectory on its yearly chart, with a 48% appreciation this year despite the recent setbacks on shorter timeframes.
The market-wide turmoil has not spared XRP, as the asset has forfeited the gains picked up on July 13. However, despite this setback, XRP maintains an upward trajectory on the yearly chart, with a 48% increase this year.
XRP community figure Alex Cobb first called attention to this reality amid the waning bullish sentiments. Cobb shared a chart detailing XRP's yearly price movements from 2013 to 2023.
A zoomed-out view of XRP's yearly performance over the past decade reveals an impressive growth exhibited by the asset. The view unveils an upward trajectory for XRP since January 2013.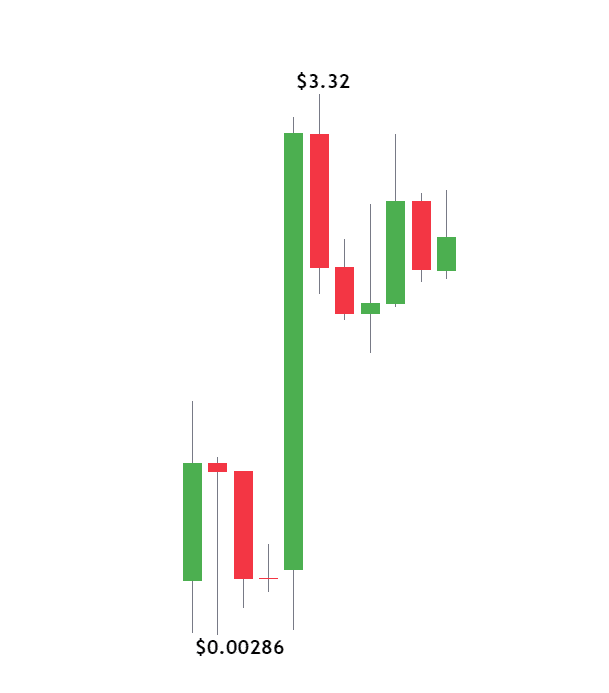 Notably, XRP closed 2013 with a massive 366% gain. However, the asset faced a correction over the next three years, shedding over 86% of its value from 2014 to 2016. However, XRP sustained some of the gains of 2013.
XRP's breakthrough period came up in 2017 when it surged by an astronomical 33,000% rate. XRP eventually closed 2017 at $1.9900, having begun the year at $0.0067. The asset built on the 2017 rally to hit the $3.32 ATH in January 2018.
Nonetheless, following these bullish performances, XRP started facing fluctuations. An attempt to register a new ATH during the bull market of 2021 met opposition due to the legal pressure from the SEC lawsuit. 
XRP Up 48% This Year
Despite the impediment, XRP sustained a momentum to the upside. The asset's recent upsurge has complemented this momentum. Remarkably, XRP is up 48% since January 1, 2023, securing a spot among the biggest gainers this year.
XRP outperforms other prominent crypto assets such as Ethereum (ETH), Cardano (ADA), BNB (BNB), and Dogecoin (DOGE). For context, ETH sees a 36% gain this year, while ADA is only up 3.5%. BNB and DOGE are down 12% and 9% this year.
This outlook is significant because it details XRP's bullish momentum when zoomed out. The recent correction from the $0.9380 high has damaged investor confidence. Cobb's disclosure aims to strengthen optimism in XRP's long-term prospects.
Upon observing the yearly chart, another XRP community figure asserted that the asset is on the verge of a rally. In response, Cobb agreed with this sentiment. XRP is currently trading for $0.5041, up 1.27% over the past week.
Follow Us on Twitter and Facebook.
Disclaimer: This content is informational and should not be considered financial advice. The views expressed in this article may include the author's personal opinions and do not reflect The Crypto Basic's opinion. Readers are encouraged to do thorough research before making any investment decisions. The Crypto Basic is not responsible for any financial losses.
-Advertisement-