Terra Classic (LUNC) is now the biggest gainer among the 100 largest crypto assets over the past 24 hours, with a 7% increase amid the passing of a proposal for Binance to burn USTC.
Data from the price-tracking tool CoinMarketCap (CMC) indicates that LUNC has increased by 7.89% over the past 24 hours. This makes it the biggest gaining asset among the top 100 crypto tokens by market cap in the last 24 hours.
LUNC's recent upsurge began on Sept. 19 amid prevailing uncertainty plaguing the broader market. The asset has registered three consecutive winning sessions since Sept. 19, intending to seal a fourth one, having increased by 3.15% today.
Terra Classic leveraged the rally to surge to a high of $0.00006435 today before facing resistance. This value marked LUNC's peak this month. Before now, the asset had continued to trade below the $0.000060 mark since falling from it on Sept. 16. 
Despite the price increase, LUNC remains below the 50-day EMA ($0.00006537). In addition, the asset is a long way from the 200-day EMA currently stationed at $0.00009879. This trend signals bearish momentum in the short and long terms despite the modest rally.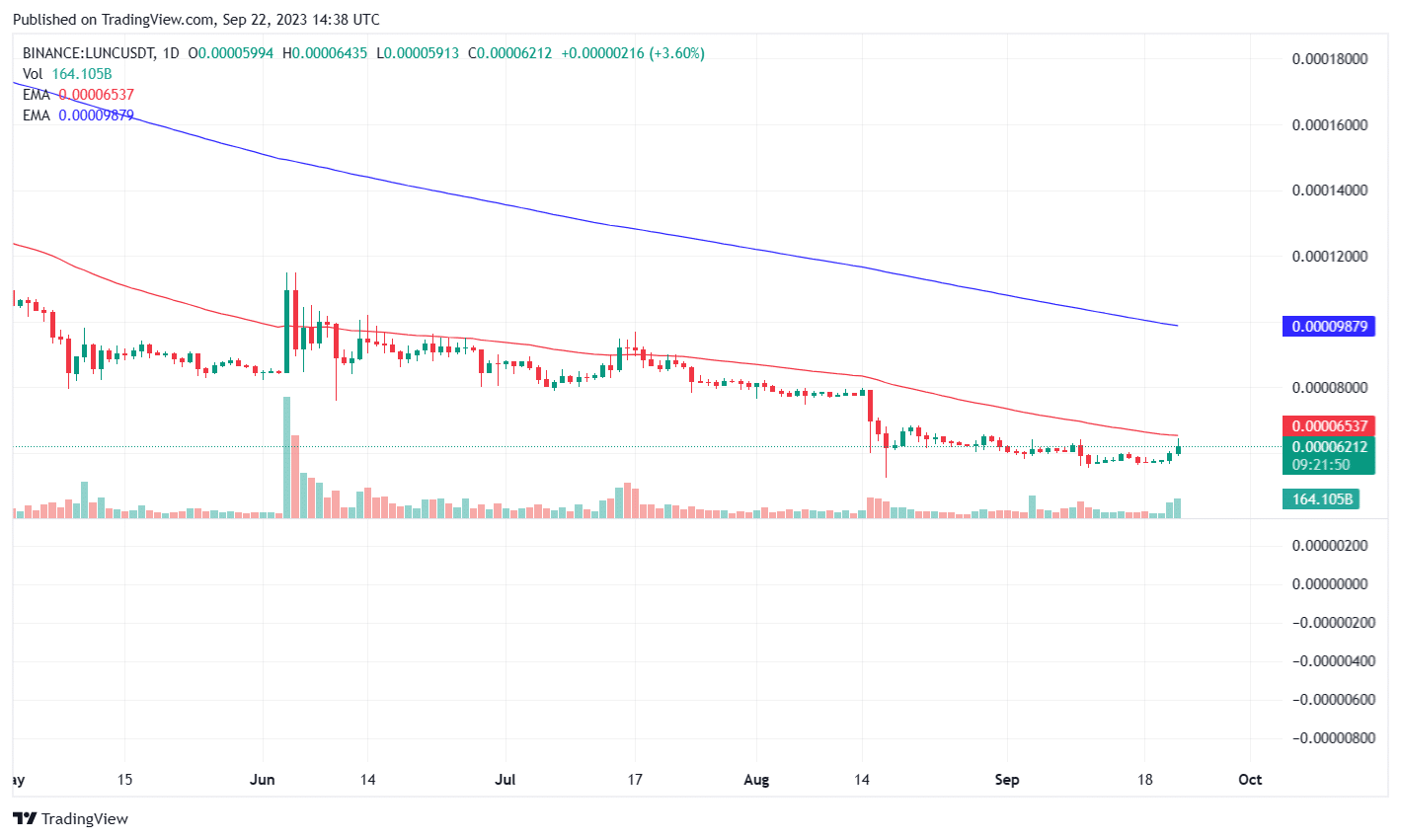 However, it is essential to note that LUNC attempted to reclaim the 50-day EMA before witnessing opposition from the bears. Additionally, the Moving Average Convergence Divergence (MACD) indicator is observing a sluggish upward move, with the MACD Line (blue) trading above the Signal Line (orange).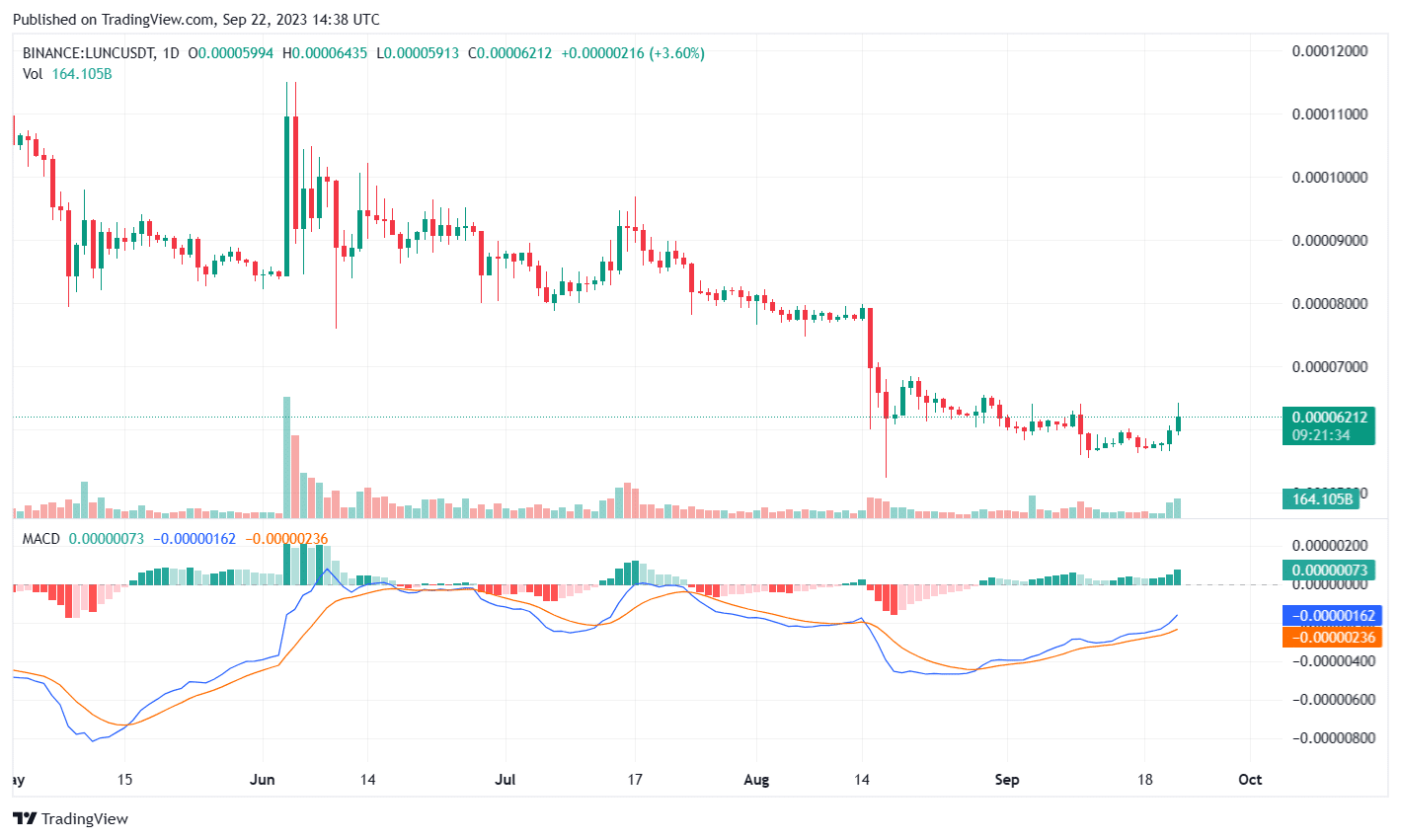 When both lines continue to rise, and the MACD line sits above the signal line, it suggests that the bullish trend is gaining strength.
Amid this mix of bullish and bearish sentiments, LUNC has seen a 15.77% increase in volume, indicating renewed interest among market participants. The asset is currently trading for $0.00006212.
Proposal for Binance to Burn USTC Passes
Notably, this price rally stationed by LUNC comes as the Terra Classic community votes to pass Proposal 11785. Submitted on Sept. 14, the proposal seeks to request that Binance, the world's largest exchange, burn TerraClassicUSD (USTC).
The request would see Binance incinerate 50% of USTC trading fees collected on its platform, just as with LUNC fees.
According to the proposal, this is an effort to support the USTC re-peg plan, which the community has continued to champion. Note that the passing of the proposal does not indicate automatic cooperation from Binance.
Follow Us on Twitter and Facebook.
Disclaimer: This content is informational and should not be considered financial advice. The views expressed in this article may include the author's personal opinions and do not reflect The Crypto Basic's opinion. Readers are encouraged to do thorough research before making any investment decisions. The Crypto Basic is not responsible for any financial losses.
-Advertisement-