After much proliferation about how the high network fees and network traffic jams will threaten the status of ETH as the leading de facto blockchain for Defi and NFTs, the price of ETH has lagged behind many other blockchains that claim they can challenge or replace ETH because of their lower fees and higher speed.
Many projects have since begun running both on ETH and another blockchain as a backup if ETH fees get too high, while others have even left the blockchain. The primary beneficiaries are Binance Smart Chain and SOL, even ADA, which has only just upgraded its blockchain to have smart contracts capability, with their token prices outperforming ETH by miles.

ETH's price appears to have difficulty in staying above the $2,000 level. Indeed, even though ETH has had a 5-year lead time and has gained significant market share in the Defi and NFT market, the high fees have prompted some traders to lose interest, preferring to invest in other blockchains.
ETH has a scaling problem, and market participants are sensing the bottleneck that ETH is in. The high fees make ETH an unsustainable blockchain and cannot support more projects, which traders have rightly reacted to by not bidding up the price of ETH.
However, last week saw some good news regarding solutions to ETH's scaling and high fee problem that can bring it convincingly pass $2,000 this time.
First, the much-anticipated EIP 1559 upgrade with the Fee Burning Mechanism finally has a start date after a long wait – it will launch this July. The upgrade, co-authored by ETH co-founder Vitalik Buterin, will transition ETH's fee structure away from a bidding system that allows miners to prioritize the highest bids.
The new fee structure will dynamically and programmatically adjust fees, so users only pay each block's lowest bid. This will significantly reduce the high fee a user currently pays when the network is busy, using the ETH blockchain. This means much lower fees, saving ETH clients from leaving, and the lower fee can also encourage more usage of the ETH blockchain, increasing demand.
Additionally, the base network fee will now be "burned" on each transaction, instead of being paid to miners, reducing the selling pressure by miners, and more crucially, potentially leading ETH to become a deflationary asset, since ETH tokens paid as a fee will be burned. This creates scarcity. Last year, an analysis concluded that EIP 1559 would have seen almost 1 million ETH burnt during the previous 365 days if it had been implemented, around 1% of its supply. With the increased usage of ETH this year, this figure will be even higher. The more ETH is used, the more ETH is burned, which can propel the price upwards in a short time since ETH still accounts for around 90% of the Defi and NFT market, which means ETH is very actively used.
With increased potential demand and a reduction in supply, many experts expect the price of ETH to grow with this upgrade.
However, this upgrade wasn't the only good news. The second good news came from Vitalik himself, in the form of a new rollup called Optimism. Vitalik expects the Optimism Rollup to launch next month and be fully operational in the coming months.
The Optimism rollup is a layer two solution aiming to scale the blockchain, a stop-gap solution that will solve the medium-term high gas fees until the sharding stage of ETH 2.0 is implemented. Rollups are off-chain solutions that compute and store transactional data before bundling up the information and recording it on a blockchain. This reduces the ETH blockchain's data load, allowing transactions to be processed faster and thus lowers the fee paid per transaction. According to Vitalik, Optimism rollups will increase the ETH blockchain's scalability by 100x.
With the increased speed and lower fees, Optimism rollups are expected to be embraced by some of the leading Defi projects, including DEXs like Uniswap, Sushiswap, Defi platforms like AAVE, and derivatives platform, Synthetix. MakerDAO, a borrowing and lending Defi platform, is also planning to introduce its DAI stable coin to Optimism rollups.
Despite increasing Ethereum's scalability, Optimism still faces some challenges, in that transferring tokens from the main blockchain to L2 is easy. However, reversing the process takes up to a week to complete. However, there are ways to mitigate this drawback, as MakerDAO has done, introducing a bridge for faster withdrawals. Hence, this roll-up will be especially popular with Defi platforms.
With two solutions coming to solve ETH blockchain's scaling and high fee problem in the next few months, expect the price of ETH to rocket more heightened as we approach the launch dates of both solutions, which coincidentally is both around the middle of this year.
Already, the price of ETH is moving higher in tandem, with BTC breaching $60,000. As the bull market rages on, I expect the price of ETH to play catch up with the rest of the market to post higher percentage gains. Post breaking $2,000, I hope the price to move up speedily towards $3,000 by mid-year. A $5,000 price tag should not be too far away should the upgrades work well to reduce transaction fees and improve scalability while the full launch of ETH 2.0 with sharding is in the cards.
About Kim Chua, PrimeXBT Market Analyst: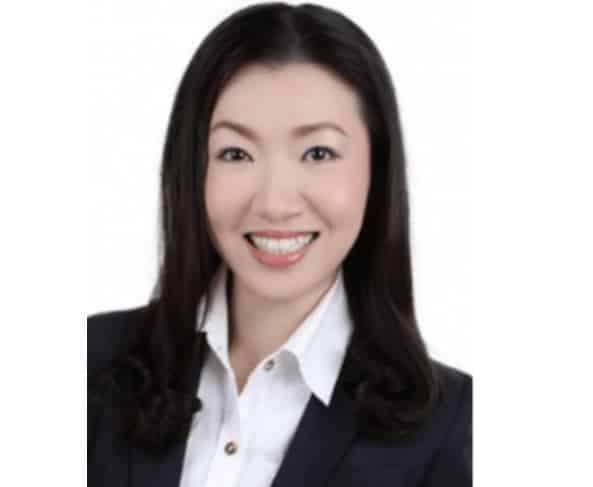 Kim Chua is an institutional trading specialist with a track record of success that extends across leading banks, including Deutsche Bank, China Merchants Bank, and more. Chua later launched a hedge fund that consistently achieved triple-digit returns for seven years. Chua is also an educator at heart who developed her proprietary trading curriculum to pass her knowledge down to analysts' new generation. Kim Chua actively follows both traditional and cryptocurrency markets closely and is eager to find future investment and trading opportunities as the two vastly different asset classes begin to converge.
Follow Us on Twitter and Facebook.
Disclaimer: This content is informational and should not be considered financial advice. The views expressed in this article may include the author's personal opinions and do not reflect The Crypto Basic's opinion. Readers are encouraged to do thorough research before making any investment decisions. The Crypto Basic is not responsible for any financial losses.
-Advertisement-