A few days ago, Suzhou City have launched the blockchain-based "Changan Code", covering more than 300,000 local residents based on "Field Security code" that is built on VeChain ToolChain.
Vechain powered "Field Security code" is a urban public health and safety management platform . Its methodology relies on experts from domestic health, disease control and other relevant departments, as well as international authoritative third-party risk management methods, and is formed by a team of third-party experts.
Suzhou City blockchain-based "Changan Code" has achieved service support for hotels, homestays, office buildings, science and technology parks, shopping malls, and health care centers in Suzhou High-tech Zone and other areas outside Suzhou. It has completed nearly 200 services in total.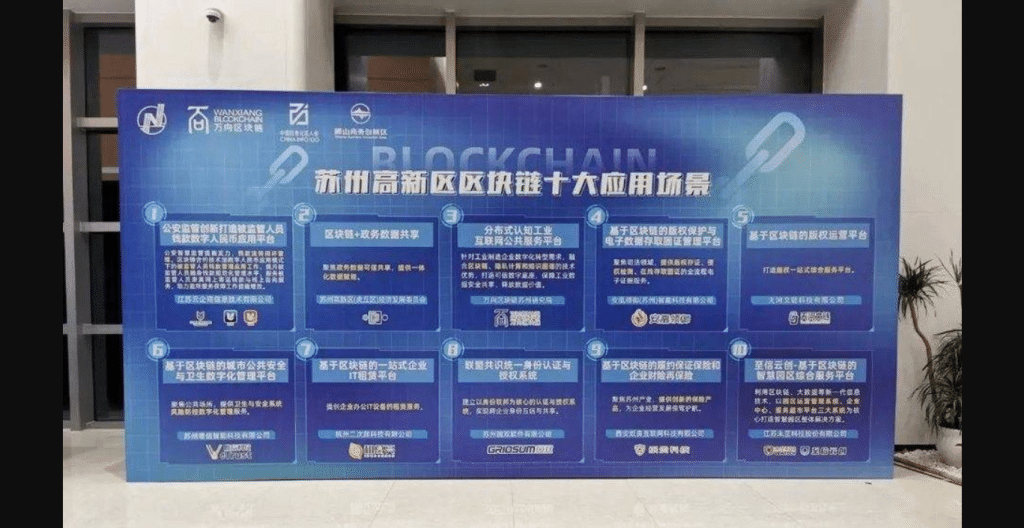 "Changan Code" was selected as one of the top ten scenarios of the first batch of blockchain applications in Suzhou High-tech Zone (bottom left of the picture).
Vechain Powered Field security Code specifically addresses the public health and safety risk prevention and control needs of communities and residential communities, and is of great significance in the normalization of epidemic management and control. All epidemic prevention operating standards and implementation process are uploaded to the VeChain blockchain platform for certification.
Vechain Field Security Code is shaping a typical application model of the combination of blockchain and community governance , and is ensuring a higher level of health and safety, living environment for community residents, and enhancing residents sense of security against epidemics and Improve the quality of life.


As an enterprise-friendly blockchain company, VeChain provides a cost-controllable development environment for Vechain powered "Changan Code" products, and guarantees stable operation through excellent underlying technology . The landing of "Changan Code" in different public places will also expand ideas for the combination of blockchain technology and smart cities.
Follow Us on Twitter and Facebook.
Disclaimer: This content is informational and should not be considered financial advice. The views expressed in this article may include the author's personal opinions and do not reflect The Crypto Basic's opinion. Readers are encouraged to do thorough research before making any investment decisions. The Crypto Basic is not responsible for any financial losses.
-Advertisement-