Cardano (ADA) market cap just surpassed Tether and Binance coin (BNB).

As Crypto community is anxiously waiting for the announcement of Cardano smart contracts launch date, which according to Cardano founder, Charles Hoskinson will be announced on Friday, Cardano price has increase sharply.
This sharp price increase has made ADA to over come Tether and Binance coin to become the 3rd most valuable crypto of the world.
On 11th August, Cardano Founder Charles Hoskinson said that Exact Launch Date For Cardano Smart Contracts Will Be Announced This Friday.
He said
"We feel very comfortable with the date and i think it is a very achievable date and i think the community is going to be quite happy about it."




Because of high anticipation of Cardano smart contact launch date. Cardano market cap just surpassed Binance coin. According to CoinGecko data, current market cap of Cardano is $63,769,514,674 while market cap of Binance coin is $61,270,891,041.
Cardano also crossed the market cap of tether. Tether market cap is $63,727,612,305.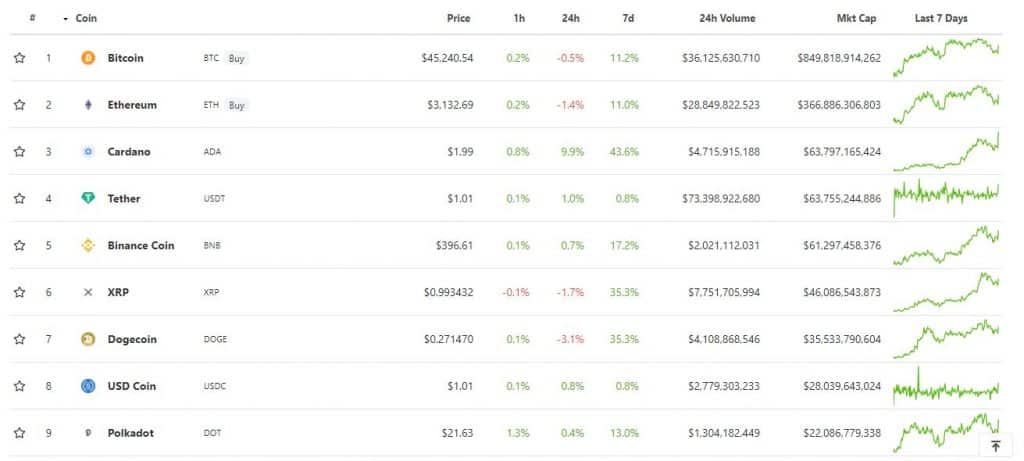 Cardano is now the third most valuable crypto of the world.