Financial Times (FT)  reports more than 130,000 people had their eyes scanned to get free crypto.

Worldcoin is a project that intends to distribute cryptocurrencies fairly. To prevent identity spoofing, the company's plan is to scan people's retinas and then save the data in the blockchain.
Testing began in May this year and according to the Worldcoin website, more than 130,000 people have already had their eyes scanned to receive the free cryptocurrency. The average is 700 new people per week, with a maximum peak of 1,400 people.
According to the company, it adopts strict privacy policies, where the retinal images are permanently erased after being transformed into a code, which serves to verify the attempt of double registration.
Alex Blania, the co-founder of Worldcoin said that the project uses high standards to protect users' privacy.
He told FT:
"Even if I would have your iris code in one form or another, I would have no chance to find out who you actually are on the blockchain,"
Scanning is done through a sphere which they call "Orbs" that contains high-resolution cameras, as shown in the image below, and is already found in four continents, including Asia, South America, Europe, and Africa.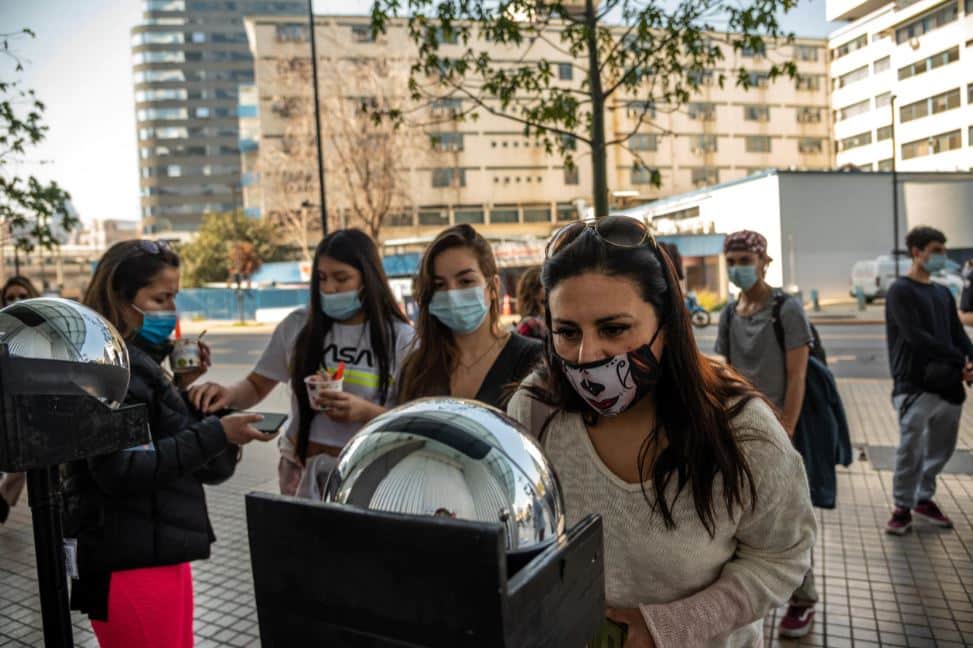 Worldcoin's plan is to bring billions of people into the world of cryptocurrencies. Worldcoin estimated that if people continue to signup at the current rates, they will be able to reach 1 billion people in two years' time.
Worldcoin will issue 10bn tokens, with 10 percent tokens will be reserved for company investors, 10 percent for the foundation to develop the orbs and network, and 80 percent will be distributed to users.
According to FT, the company raised 25 million dollars from various industry giants, such as Coinbase, Andreessen Horowitz of a16z, Digital Currency Group, and even Reid Hoffman, co-founder of LinkedIn. Today the company is valued at $1 billion.