The Fake token based on the "Squid Game" (a popular and trending Netflix Series) in a few minutes fell from $2856 to almost zero.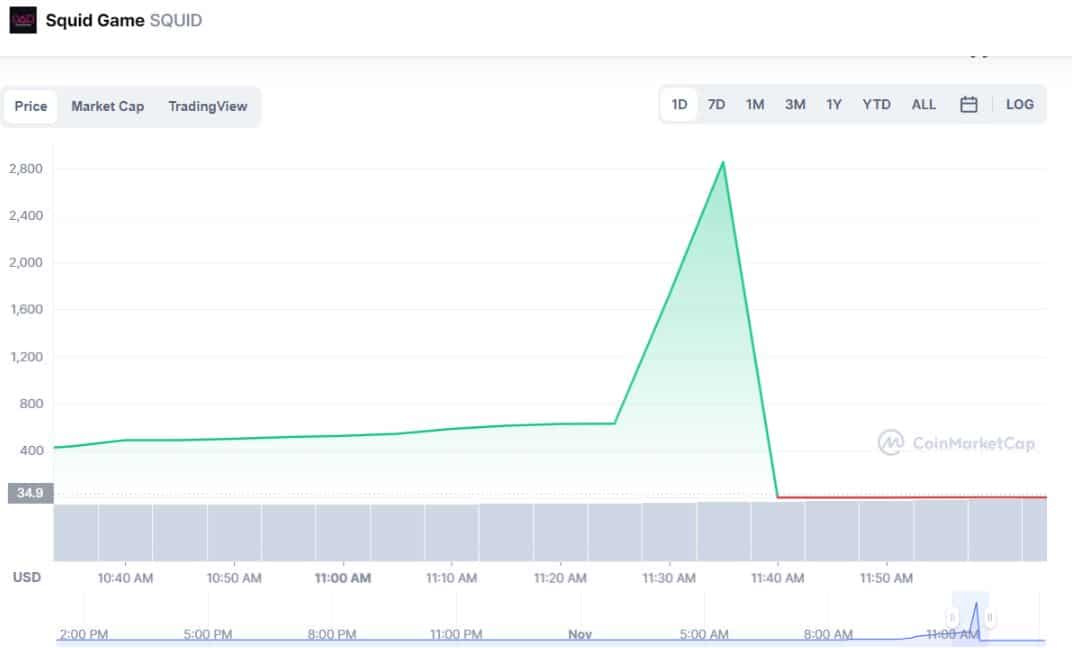 Squid Game Token Twitter account and website are down, everything indicates that the token creators made an exit scam and took user funds from the protocol. The inventors of the Suid Token could have easily made as much as $2.1 Million after the token's crash.
Based on the Token contract address, more than 41 thousand users purchased SQUID. Recall that even at the time of the asset's unbelievable price growth, users reported that they were unable to sell SQUID on the PancakeSwap platform.
Some suspicious things about the Squid Token were the lack of information about the Squid token team, the age of the domain (registered on October 12, 2021), and the inability to comment on posts on the project's social networks.