Bitcoin (BTC) lost strength as the week started, falling below the $46,500 mark, while Ethereum trading below $4,000.

Bitcoin price closes below the 200-period daily average. Ignoring Bitcoin fundamentals, traders who trade solely from the perspective of technical analysis have an important move to pay attention to.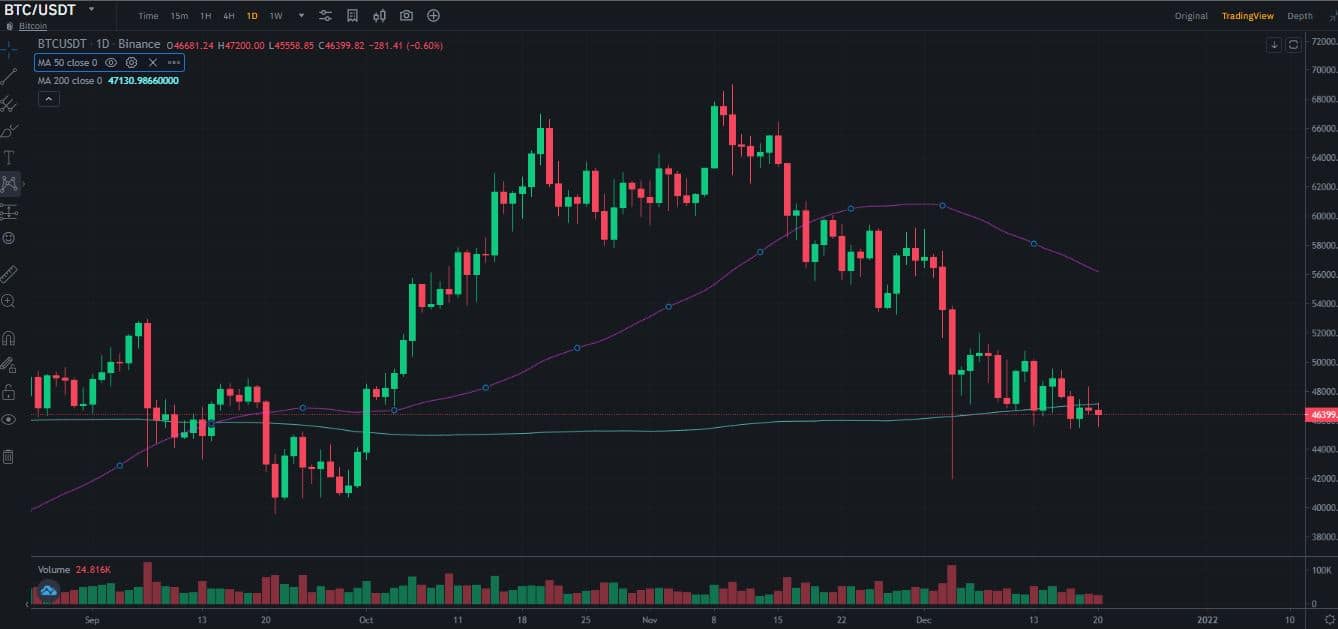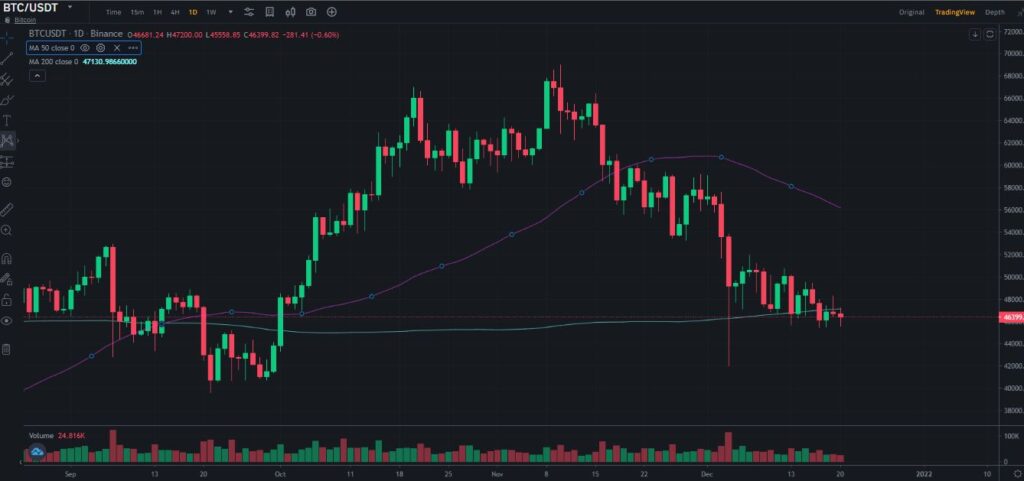 The significant point is that BTC 200 daily moving average which is the vital long-term support has now been lost. So it might be the case that 2021 may close with a downtrend, a fact that still depend on a market assessment in the next 10 trading days. Such a scenario is a warning for those who believed in the $100,000 Bitcoin this year, a guess that is increasingly far away.
Death Cross
The death cross is a technical chart pattern indicating the potential for a major sell-off. The death cross appears on a chart when a short-term moving average crosses below its long-term moving average. Typically, the most common moving averages used in this pattern are the 50-day and 200-day moving averages.
However, the 50-day moving average is still far away, Bitcoin is far from a new "Death Cross."
Extreme fear remains in the market:
Bitcoin starts the week with a 2% fall currently trading at $46,195. According to the Fear And Greed indicator, the market enters the week in extreme fear. Extreme fear show investors are not confident and reluctant to invest, but it can also be a buying opportunity for those who believe in long-term crypto holdings.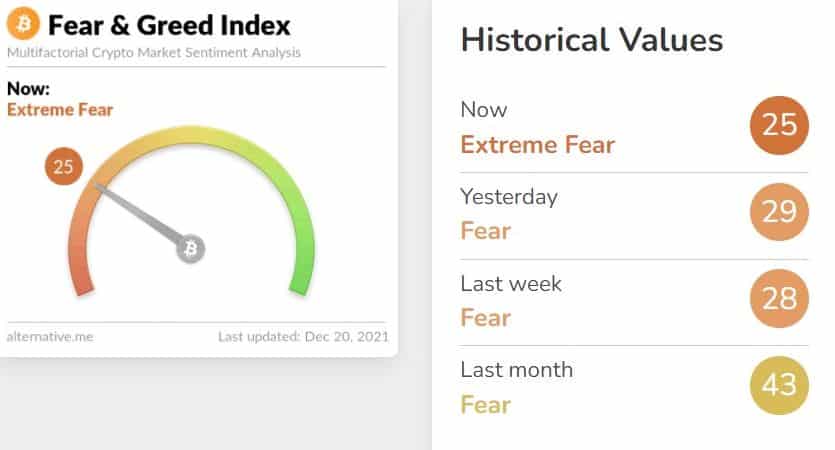 The last week before Christmas can be a moment of worry for traders, who are now closely watching the possible downtrend in the market's biggest digital currency that could easily push all altcoins down with himself.
In the last 24 hours, Shiba Inu has already lost -8.95%, ETH -2.45%, BNB -3%, and SOL -5%.
Follow Us on Twitter and Facebook.
Disclaimer: This content is informational and should not be considered financial advice. The views expressed in this article may include the author's personal opinions and do not reflect The Crypto Basic's opinion. Readers are encouraged to do thorough research before making any investment decisions. The Crypto Basic is not responsible for any financial losses.
-Advertisement-