- Advertisement -

Twitter has become one of the main discussion points about cryptocurrencies. Recently, a cryptocurrency has been trending, looking like a bizarre project, the Shibnobi (SHINJ), yet another crypto meme.

As you can see from the name, Shibnobi is another Dogecoin clone, made to get attention amid riding the wave of coins that use the Shiba Inu puppy as a mascot (SHIB, Dogelon Mars, Baby Shiba Coin, and many others).
As you can imagine, the coin's entry into Trending Topics ended up encouraging a lot of those who decided to invest in the "meme coin," also helping to inflate the coin's price.
Still being just another meme, the cryptocurrency ended up managing to enter Twitter's trending topics in the technology with almost 19,500 mentions. The coin is also on the watchlist of 57,932 on Coinmarketcap. Up 43% in last 24 hours and available for trading on Uniswap, Bitmart, and Hotbit.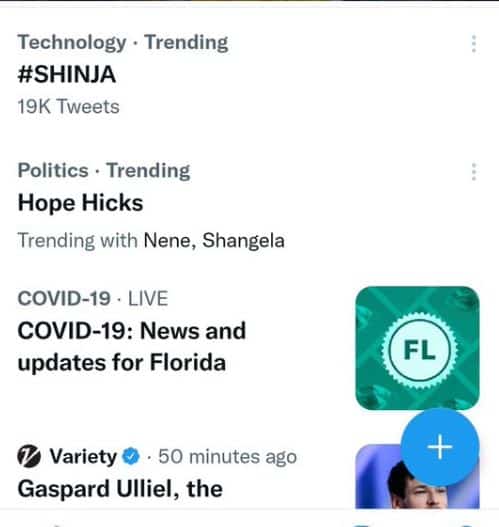 But what is SHINJA, and why did it end up in Trending Topics? Shibnobi is a meme coin that is a "sister" of Shiba Inu. Like Baby DogeCoin, which has been gaining a lot of popularity, the idea behind SHINJA is to get the meme coin to grow in popularity so that man people can believe that it will appreciate like Dogecoin/SHIB making them, future millionaires.
This has been a prevalent tactic for several cryptocurrencies since Elon Musk's jokes made Dogecoin skyrocket and made many people rich. Then the same ensued with Shib inu, so there is an attempt to replay the event.
With SHINJA and others at the same level, it's pretty easy to see how fragile the plan behind the project is. A detail that draws a lot of attention is the total supply of the coin, with no less than 690 Trillion coins in total, a truly absurd number that is only seen in scams or shitcoins.
You can analyze the most talked about topics in the cryptomarket in November last year. No doubt SHIB was by far the most discussed topic. Also, other meme coins discussed in the period were the Elon (Dogelon Mars).
This situation is no different from the ICO bubbles of 2018 when everyone tried to bet on a cryptocurrency that would appreciate a lot after launching a pump scheme; many people lost money at that time. It is essential to be especially careful not to commit the same mistake again.