Crypto is a growing investment opportunity for many individuals and organizations who are looking for the next big thing when investing money. Despite its fairly volatile nature, many are trusting the longevity and existence of Crypto by investing their money into it.

So what are some of the best platforms and exchanges to appear on the market over the years? As its popularity grows, so too do the platforms and exchanges that they're available on. Each one has its own benefits and flaws, depending on what you're looking for as an investor.
In this article, we'll delve into five of the top crypto exchanges and platforms to look at if you're investing in this digital coin for 2022. Each one will provide a brief overview of what it offers, and its benefits as a platform.
It's never too late to invest in crypto, especially as it continues to evolve and change year in, year out. This guide will hopefully share some valuable insight when it comes to investing in digital currency.
What is a crypto exchange or platform?
This type of currency isn't something that you can just buy from the store or take from a bank. It's found on cryptocurrency exchanges or platforms. These digital marketplaces allow you to buy and trade crypto. Whether it's Bitcoin, Ethereum, or Litecoin, you'll want to create an account on these trading platforms to trade safely and securely. 
These platforms help you exchange US dollars or whatever currency you use for these digital assets. They're a great way to get your hands on cryptocurrencies of all types and some have more variety than others depending on what you're after.
There are some platforms that have been around since the early days of Bitcoin and others that have popped up over the years due to the rising popularity of cryptocurrencies.
How does it work?
When investing in cryptocurrency, it's worth exploring the different crypto exchanges and platforms out there. It's going to give you a fairly good idea of which one you'll want to buy and trade cryptocurrency on. 
However, there's no limit to which platforms you sign up to, and in some respects, it's a good idea to sign up to a couple of platforms in order to get a good opportunity of trying multiple cryptocurrency exchanges.
Once you've worked out which platform you want to be on, you'll sign up and attach a form of payment to the account. This could be traditional bank transfers or debit/credit cards to eWallets. You'll then deposit your money in order to buy digital currency. 
It's good to know that unless you're spending thousands, you're unlikely to buy a whole coin but any part of a coin is going to be valuable if the market is in your favor both when buying and selling the coins.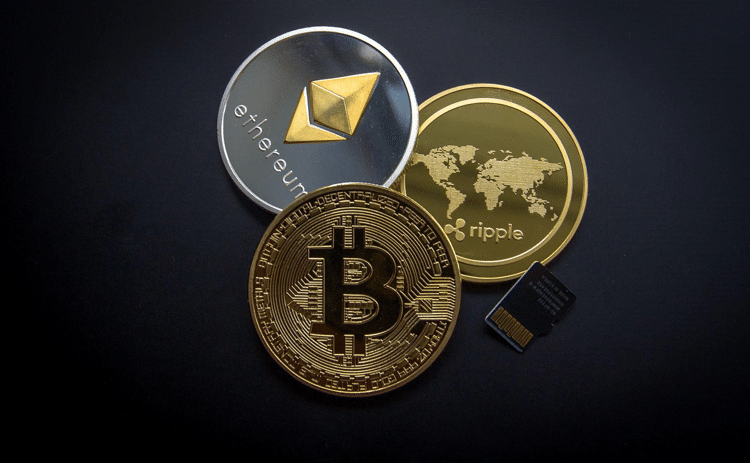 Top five crypto exchanges and platforms in 2022
There are new crypto exchanges and platforms being made regularly and so it's important to know which ones are the top performers and that you should be signing up to in 2022.
This list isn't exhaustive but it showcases the top five crypto exchanges and platforms to try whether you're new to this investment opportunity or you're looking for a new platform to join.
1.   Buy bitcoin on Moonpay
Moonpay launched back in 2019 and therefore is one of the fairly new platforms to join the cryptocurrency market. Created by two young entrepreneurs Ivan Soto-Wright and Victor Faramond, the company is a simple and secure software solution.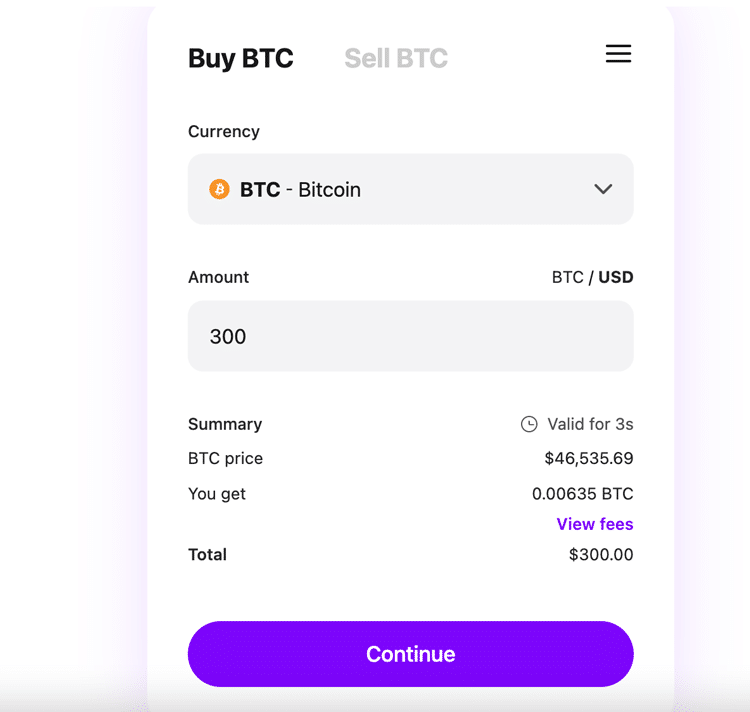 Fast forward to 2021 and just two and half years later they're valued at a whopping $3.4 billion. They're using this investment as an opportunity go grow the business globally and to secure the best talent in the cryptocurrency and investment world.
Pros – Fast and simple way to buy cryptocurrency. Quick for account verification for getting started.
Cons – Processing fees can be steep. Not available in every US state.
You've got access to a number of digital coins when using this platform. You can buy bitcoin on Moonpay as well as Cosmos, Travala, Dash, and Shib to name but a few.
2.   Binance
Binance was created with the vision to help increase the freedom of money globally whilst helping improve the lives of those across the world. By having a digital currency available that's not controlled by the banks or by any one institution, gives back control over the money you earn.

Binance Chain is a blockchain software system that has been developed by those at Binance and the community. Binance boasts the power of people that have helped in their success and they continue to operate as one of the best exchanges on the market.
Pros – Large coin selection and plenty of extra services available.
Cons – Not available in the US. A few problems with account verification.
For a digital currency, they offer a lot of options from TetherUS, Terra, Doge, and UniSwap to get you started as an investor. To know more about the binance saving and how does binance savings work? you can continue reading.
3.   Kraken
Kraken is considered one of the largest and oldest Bitcoin exchanges available in the world. It's been around since 2011 and is there entrusted as one of the best for investing in digital currency.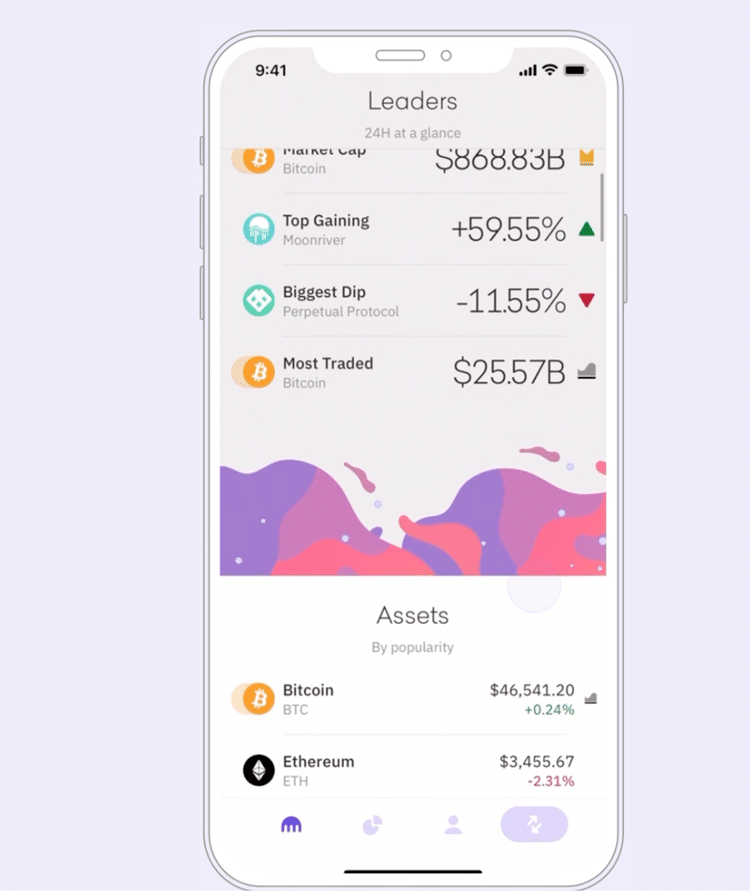 Signing up gives you access to over 65 different cryptocurrencies and you can get started with as little as $10. They also have some excellent guides on how to use the platform and introductory guides for those who've never invested in crypto before.
Pros – Advanced trading platform with a big product selection.
Cons – High instant buy fees and withdrawal fees are part and parcel of trading.
Kraken has everything you need to buy, sell and trade crypto in 2022. Some of the best coins on offer with this platform include Bitcoin, Ripple, Dogecoin, Monero, and Litecoin.
4.   Coinbase Pro
Coinbase Pro is one of the most trusted platforms for trading cryptocurrency. You can trade a variety of digital assets through Coinbase Pro's secure and insurance-backed platform.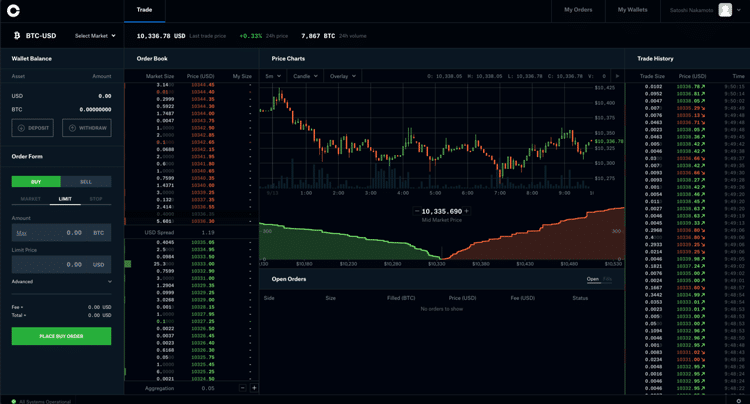 It uses industry-leading API to help trade smart when it comes to cryptocurrencies. Easily gain access to real-time data that can help you make better-informed decisions on your digital assets.
Pros – User-friendly interface and strong security features to keep your crypto safe.
Cons – Platform not great for beginners to cryptocurrencies. Support is reported to be slow.
A world-class trading platform, Coinbase Pro has been serving the cryptocurrency community since 2012. Making them one of the older companies for digital currency investing, they're one to trust and utilize in 2022.
Some of the coins that it covers on the market include Bitcoin, Bitcoin Cash, Ethereum, and Litecoin.
5.   Huobi Global
Huobi Global helps you kickstart your cryptocurrency journey with a variety of features to buy and sell digital assets. You can trade up to 5x leverage for spot trading and manage all your assets easily from one centralized location.
It's a platform that allows you to buy cryptocurrency with your credit card and offers 24/7 security monitoring and has a dedicated 20,000 BTC security reserve fund, should it ever be needed to help its customers.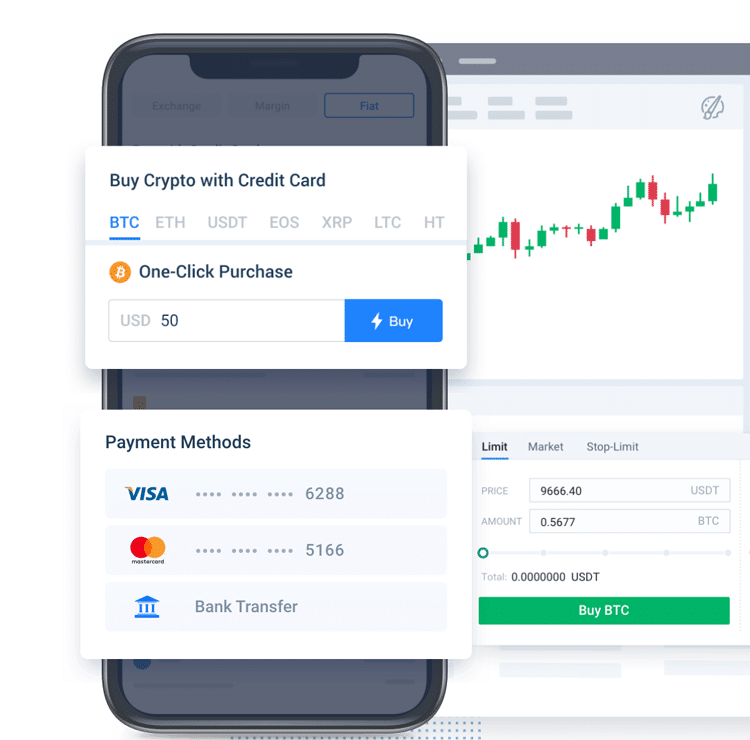 You can access your cryptocurrency account with Huobi Global anywhere and at any time with its apps available both on iOS and Android.
Pros – Sophisticated and user-friendly dashboard. High level of cybersecurity.
Cons – More than 230 tradable assets and the accounts registration is lengthy.
As one of the leading platforms to date, you can buy plenty of cryptocurrencies on here, including Huobi Token, Filecoin, Chainlink, Dogecoin, and Axie Infinity.
The benefits of crypto as an investment
Investing in cryptocurrency certainly has its benefits when it comes to investing. Here are a few reasons why you should choose cryptocurrency as an investment for 2022.
Direct control over your investment
With cryptocurrency investment, you have direct control over your investment. Unlike other investments like the property market, for example, it's often influenced and controlled by the banks and other lenders.
When investing in cryptocurrencies, there's no one who oversees the market as a whole. It's the people's investment, meaning you get to control your investment fully.
Another way to diversify your portfolio
A good way to diversify your portfolio is by investing in a variety of opportunities and cryptocurrency, it serves as another option to spend your money.
Long-term investment opportunities
For cryptocurrency and its volatility, they are often considered to be a long-term investment opportunity. For those who are looking for investment opportunities that require you to put in money for the long-term, it's a good option to have.
Try out one of these crypto exchanges for 2022
With so many cryptocurrency exchanges and platforms out there, it's worthwhile trying one of these options in 2022. The future of cryptocurrency is constantly evolving so who knows where it'll be heading beyond this year.
Despite its uncertainty, as the stock market, it's useful to invest your money in cryptocurrencies. You never know you might get lucky!