- Advertisement -

The birth of Cryptocurrency has drastically changed how we live. Just like how the rise of social media has imprinted our lives, the world of decentralized finance (DeFi) has brought about a global divide between central banks and individuals.
Now, people can have genuine ownership of their money while also earning potential profits. Overall, it has returned authority to the people.
The key to success in the metaverse is to invest early.
Why? As the value of the coin grows, this strategy allows crypto enthusiasts to reap all of the rewards.
Three relatively new tokens that are highly recommended to consider investing in now are NEAR Protocol (NEAR), Calyx Token (CLX), and Solana (SOL).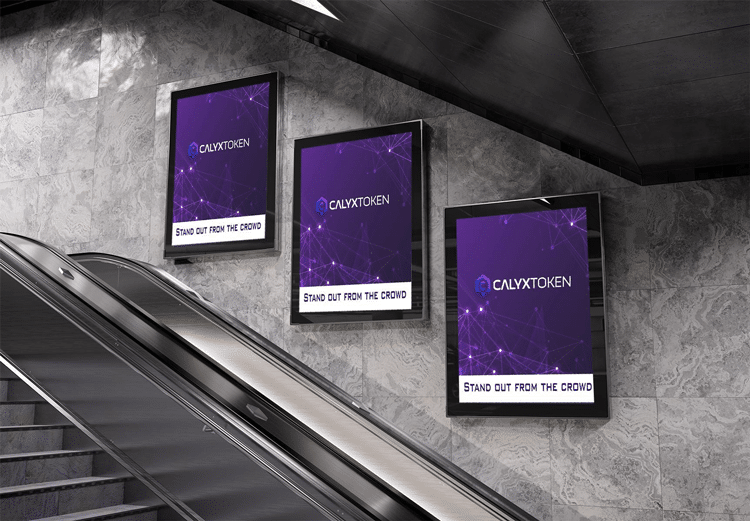 The One and Only NEAR Protocol (NEAR)
NEAR Protocol (NEAR) is a proof-of-stake (PoS) development platform based on a sharded, layer-one blockchain. It's established itself as one of the most efficient coins in the market due to its Nightshade technology which enhances transaction throughput tremendously.
Nightshade is a sharding strategy in which multiple sets of validators process transactions in parallel over many sharded chains, increasing the overall capacity of the blockchain. Due to this feature, NEAR holds the ability to process up to 100,000 transactions per second. Thus, providing users with an efficient experience with its unmatched speed.
Having launched in April 2020, it has shown significant growth considering it's still a relatively new crypto. Moreover, experts have said that NEAR is expected to soar to the value of almost $21 by next year.
Presale is the Time to Buy – Calyx Token (CLX)
Calyx Token (CLX) is a newly released cryptocurrency that has just officially launched its presale. Regarding its foundation, the CLX team proposes a protocol that enables faster and more cost-effective token transfers.
The DeFi platform was created with real-time trading in mind and its entire system is based on smart contracts. This is to ensure that users receive their switched tokens immediately after completing the exchange request. As a result, Calyx Token (CLX) is thus building its reputation as one of the most reliable coins in the metaverse.
Since it's in presale, investors should avoid delaying time any further as the earlier an initial purchase is made, the more gains will be seen in return.
The Calyx Network currently supports Ethereum (ETH), but will soon add support for more blockchain networks such as Binance Smart Chain (BNB) and Fantom (FTM) and several more.
Significance of Emerging Tokens
Regardless of whatever suggestions you may stumble upon on the internet, it's always important to carry out your own research and carefully decide which coins you genuinely have confidence in.
As previously mentioned, it's helpful to select and pick out the emerging tokens which will prove their worth in months and years to come. When researching, it's also beneficial to make use of useful technological inventions, e.g. Crypto launchpads.
Crypto launchpads are platforms that allow blockchain-based enterprises to obtain funds while also allowing their investors access to early-stage token sales. Having early access to sales implies that investors can get a good deal before the market opens up to the general public.
For instance, investors can use BoostX's crypto launchpad to purchase presale tokens of Calyx Token (CLX) and Explora Chain (EXPL). EXPL stands as another example of a unique rising project that is presently in its presale stage. EXPL is also a brand-new cryptocurrency with a lot of long-term growth potential.
Its core purpose is to take users on a "metaphorical train" to the future and provide a new revolutionary platform that allows holders to earn passive income through staking while also delivering exciting features such as a non-fungible token (NFT) marketplace. In addition, it also aims to develop games that stand out in the crowd and are simultaneously enjoyable. Overall, it has been noticed for having great long-term potential.
A Well-performing Altcoin – Solana (SOL)
Launched in March 2020, Solana (SOL) saw a massive gain in value last year, more than tripling in value.
In the same way Ethereum (ETH) allows for the minting and trading of NFTs, SOL does so as well. However, it uses a sophisticated method known as 'Proof of History' (PoH) to achieve rapid transactions, which led Solana (SOL) to become a very popular platform for NFT exchanges in the summer of 2021.
SOL is currently the 6th most valuable cryptocurrency in terms of market capitalization, trading at $116.09 after a 5.76% increase from last week. On a further note, in the last year, it has traded between $11.90 and $260.06, indicating excellent stable growth.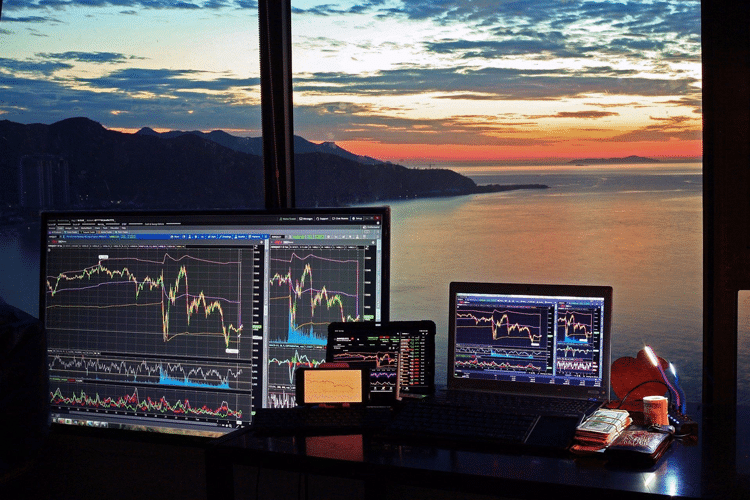 To summarize, investing early can be revolutionary since every single individual is given the fair opportunity to become a millionaire at the tip of their fingers.
Furthermore, investing in the presale stages of trustworthy and valuable projects with a solid vision can help one to become free from the financial stresses in life.
You should try to invest solely in dependable coins that are highly expected to triple in value over time – the earlier you invest, the higher your earnings will be.
Think of it this way… Whatever you plant now, you will harvest later.
Calyx Token (CLX)
 Explora Chain (EXPL)
https://presale.explorachain.io/