- Advertisement -

Shiba Inu (SHIB) rose 11 percent in the last 24 hours and 24 percent in the past seven days.

In the middle of this crypto-crash environment and the very volatile cryptocurrency market, investors in SHIB should know that there is some positive news to report. Shiba Inu (SHIB), the world's second-largest meme coin, has seen its value increase by 11 percent in the last 24 hours and by 24 percent in the past seven days.
The 24-hour technical analysis indicates a buy signal, whereas the 4-hour chart reveals that SHIB is rising. Both time periods' indications are generally bullish, with barely a few neutral signs. The market is expected to continue its upward trajectory, which bodes well for Shiba Inu.
SHIB's price has been rising steadily since the latest flip, indicating an uptrend. Prices rose sharply after slamming against a lower trend line a few times prior. Consequently, if the asset dips to these levels in the event of a reversal, it is likely to recover quickly.
In related developments, SHIB has the highest holding among top ETH whales after ETH, with a value of more than $560 million, Holding 494T Shib and 22% of their total assets. This might have constituted the steep increase in the meme coins' price.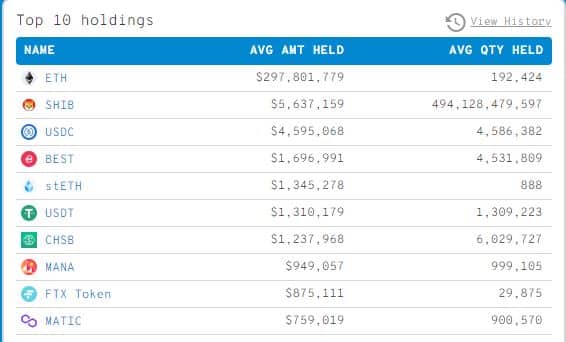 Furthermore, since yesterday, Shiba Inu's burn rate has increased substantially. One transaction burnt a massive 519,456,549 SHIB tokens, according to the ShibBurn Twitter account. Hundreds of trillions of SHIB have been burned in a series of subsequent transactions, each of which included a considerable quantity of SHIB.
Lastly, despite the Shiba Inu price being range-bound for the previous several days, the bulls have managed to hold a solid $0.0000010 support level throughout the retracement phase. If buyers break out of this zone, the price might rise as high as $0.0000013.