- Advertisement -

Peersyst releases a guide to help users who want to transfer their XRP to Metamask as testing of the EVM Sidechain begins.
As reported by The Crypto Basic yesterday, XRP holders can now create XRP accounts on Metamask and hold their tokens there. In a tweet on Tuesday, Peersyst Technologies revealed a quick guide showing how it is done.
Peersyst Technology shared a thread detailing all steps necessary to add XRP to Metamask. Notably, the steps are broken down into four broad processes.
The first step is to create a Devnet account. Next, users must connect the created Devnet account to the Xumm wallet.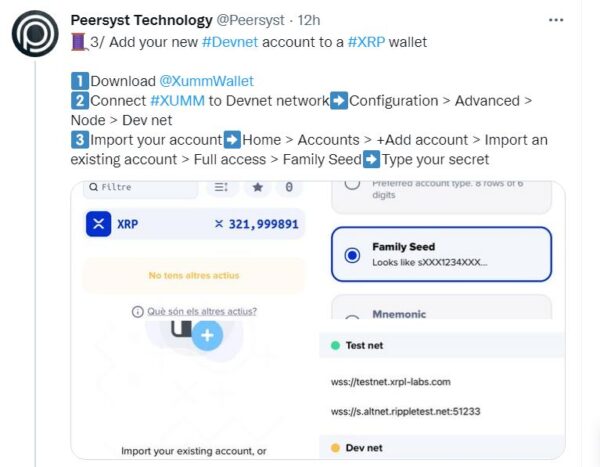 After the first steps, you are ready to use the bridge. Before doing this, download Metamask and create an account.
Users can click here to access the bridge and connect their Xumm and Metamask wallets. Users can add the new side chain via the bridge or the Metamask interface below.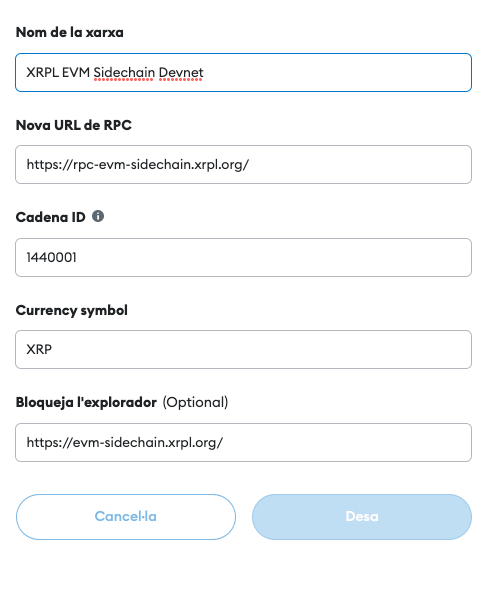 After connecting both wallets, send the desired amount of XRP to your sidechain address through the bridge. The transaction takes only a few seconds.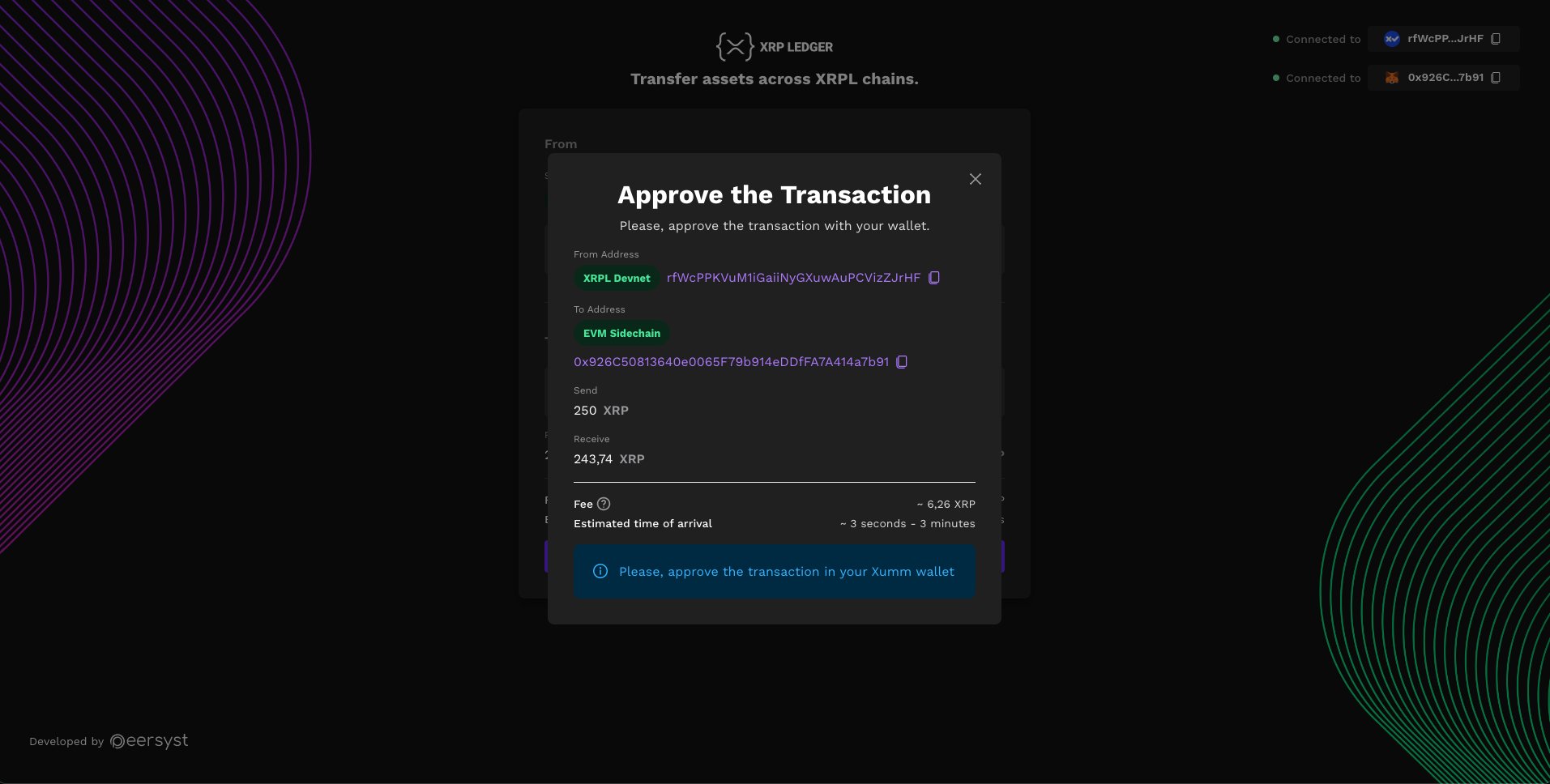 Now you can see your XRP coins in Metamask.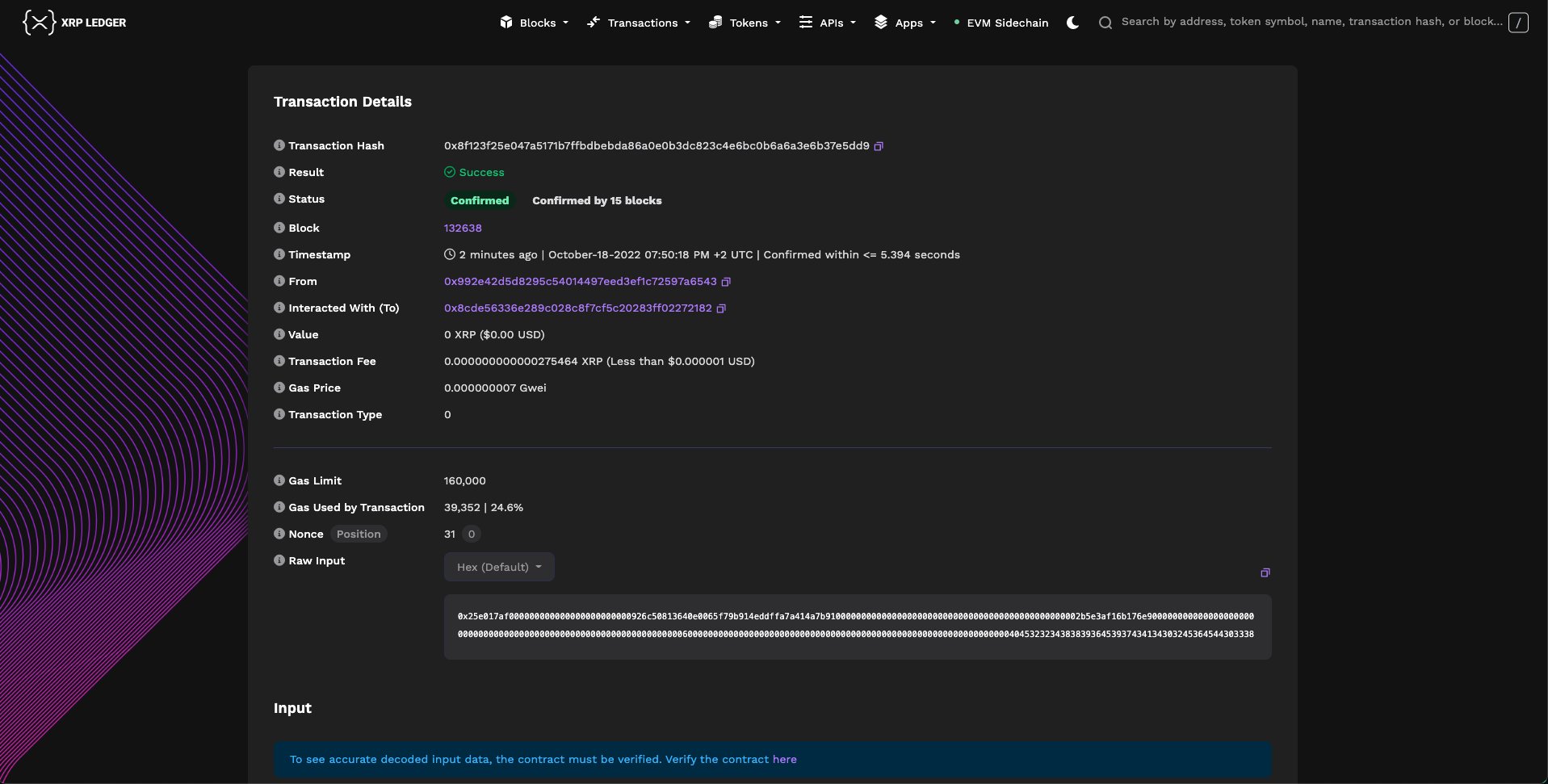 Users Response
So far, the tweet has been met with positive responses from users who completed the process with little difficulty.
It was quick and fairly simple! $xrp #xrpl https://t.co/tSn8uZtihu pic.twitter.com/HGQm8Ir4fz

— The Maestro ☀️⛓🪙 (@LeftyChris13) October 18, 2022
Meanwhile, another user cautioned users not to link the bridge to their main wallets. It comes as crypto bridges have often been at the center of exploits in the past.
Use a test XRP account… not your HODL bag! https://t.co/lcvFhcpoCx

— curemanual (@curemanual) October 18, 2022
It bears mentioning that the latest development comes as the XRP Ledger (XRPL) starts testing its EVM-compatible side chain, combining the XRPL's scalability with the robustness of Ethereum's smart contracts. As a result, it promises to offer users access to a rich ecosystem of decentralized finance (DeFi) and decentralized apps (DApps). 
As previously reported, testing is expected to extend till at least Q1 2023 with no clear date for the mainnet launch. There is little doubt that the EVM side chain will usher in even more XRP adoption in addition to its On-Demand Liquidity use case (ODL).
Notably, developers are also working to bring NFTs to the chain with the XLS-20 amendment, with implementation believed to be just months away. Combining all of this, XRP may quickly develop to become a strong Ethereum competitor.