Meme coins are not ready to settle for the meme tag anymore. They're exploring new use cases and integrations to stay relevant in the long term, even after the hype dies. Here are three meme tokens with the most promising roadmaps.
1. Tora Inu (TORA) – Meme Coin with the Highest Growth Potential
Tora Inu is the latest meme coin craze. Crypto investors are stocking up on TORA at the ongoing presale for a discounted price, hinting at an early sell-out. Given that industry experts predict a 100X growth for the token next year, the presale offers the most profitable way into the project.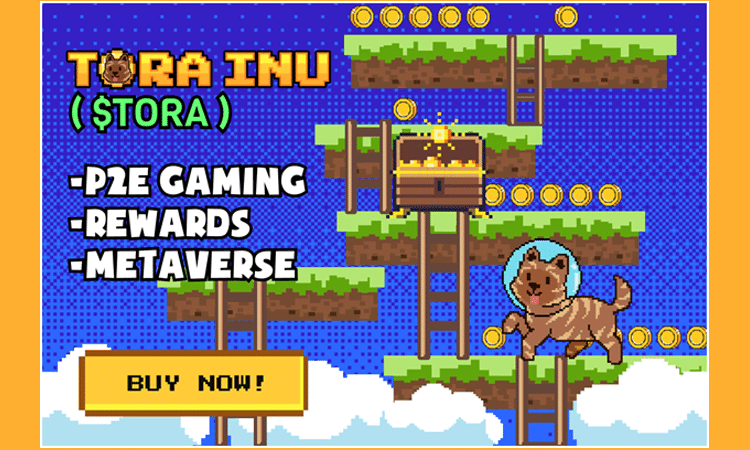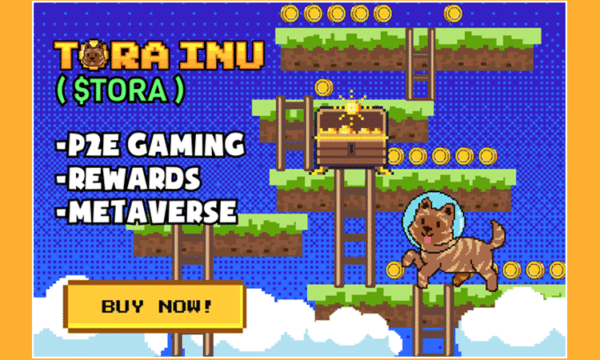 $TORA will enter the billion-dollar club a few weeks into the public launch, judging by the hype around the project. However, what sets apart the project from the myriad of meme coins in the market are its long-term vision and utility-driven roadmap. Tora Inu's rich NFT, play-to-earn, and metaverse integrations make it one of the most promising crypto projects.
Tora Inu's much-awaited milestones in the near future include the launch of a core skill-based play-to-earn game, additional mini-games with NFT integrations, lottery mini-games, and an NFT marketplace. The play-to-earn ecosystem will feature lower barriers to entry and reward users for their gaming performance, more than their initial capital investment.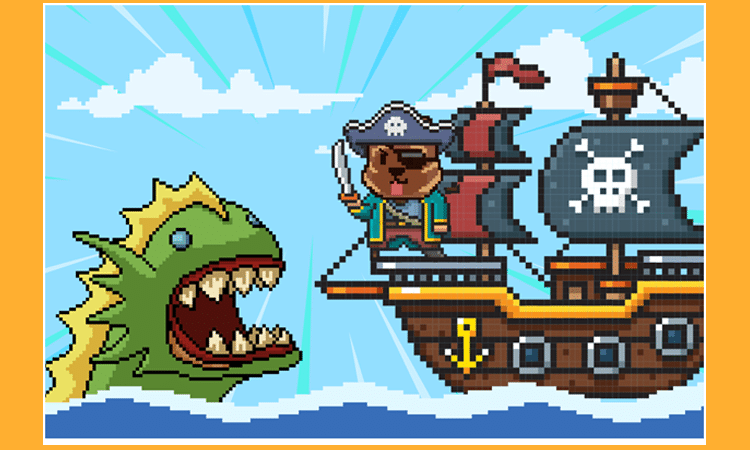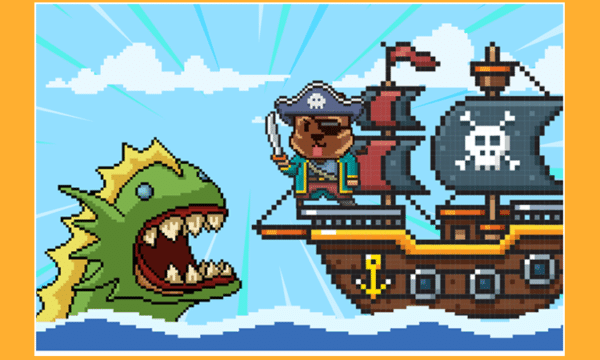 In addition, Tora Inu puts forward some robust business mechanisms directed at building sustainable value and a loyal user base. Tora Inu has a deflationary tokenomics that ensures that the token gains value over time, taking advantage of a supply squeeze. It also allows users to stake their TORA holdings in exchange for attractive interest on their assets.
What will you be able to do with #ToraInu ?

🕹️P2E game with NFT's to raise you #TORA

🐶Compete in mini games against other NFT holders, skill based / level based. You can stake #torainucoin against com-petitors.

👉https://t.co/4lvJgv8Ldw#presale#ETH#100xGems#DOGEpic.twitter.com/nAyt7Cr9eP

— Tora Inu (@torainucoin) October 31, 2022
Tora Inu's creative marketing campaigns are also worth a mention from the meme coin aspect. Currently, Tora Inu has an exciting giveaway worth $25,000 live on Gleam for presale participants. Join the Tora Inu community on Twitter and Telegram to receive the latest updates about the project.
2. Dogecoin– Meme Coin Pinned to Elon Musk's Tweets
Dogecoin is the earliest meme coin to taste success. While the project doesn't have a strict roadmap, "it is a community-driven, consensus-based open-source project whose direction is formed by the many individuals and organizational contributors to the various projects of the Dogecoin blockchain and eco-system."
Can you believe Dogecoin will be 9 years old in December? That's 63 in Dog years and a billion in Crypto years.https://t.co/bd6YY51sSN

— Dogecoin (@dogecoin) October 14, 2022
Launched as a satire on the speculative crypto community, DOGE currently ranks #8 on CoinMarketCap. It is now considered a blue-chip crypto is owing to its expanding use cases and integration. Not to mention the occasional pumps from Tesla CEO Elon Musk.
For example, Dogecoin witnessed a 145.0% upward swing this week, cashing in onElon Musk's takeover of Twitter. The coin may still be 80% down from its all-time high, but things look bright for DOGE investors. It is predicted to recover much of its value if it focuses on integrating more utilities.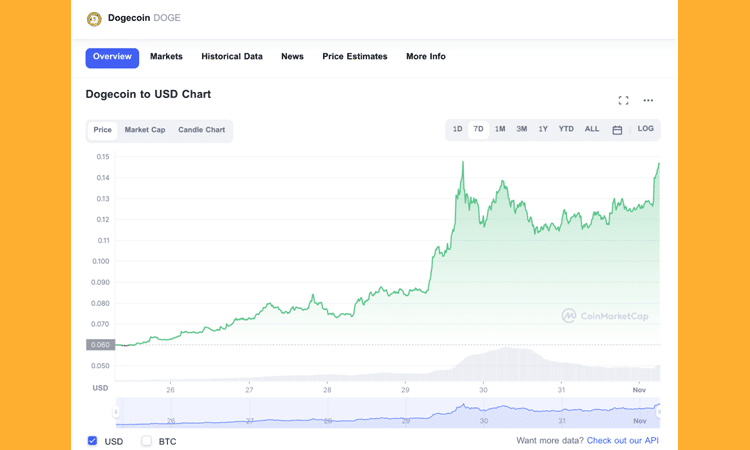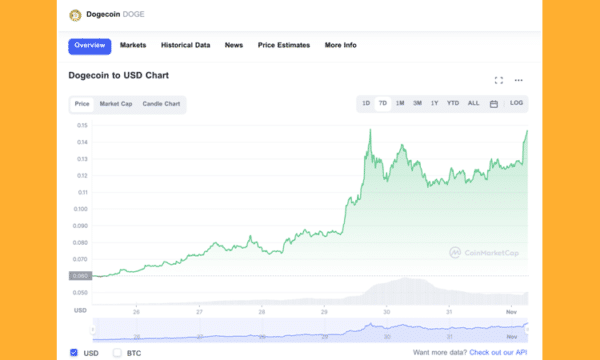 Given that the crypto market gets back on its feet and Musk announces new DOGE integrations, the meme coin will reward investors lucratively next year.
3. Floki Inu – Meme Coin with a Vibrant Metaverse in the Offing
Of course, FlokiInu secures third place on the list. The project is currently on a mission to reclaim its value, which is 96.5% down from its all-time high.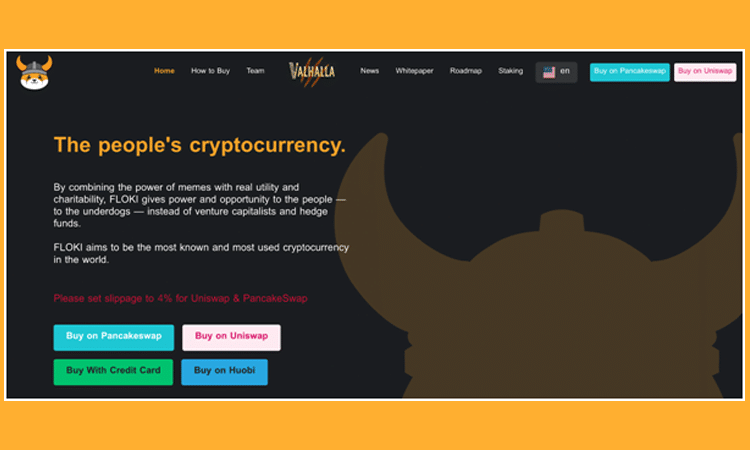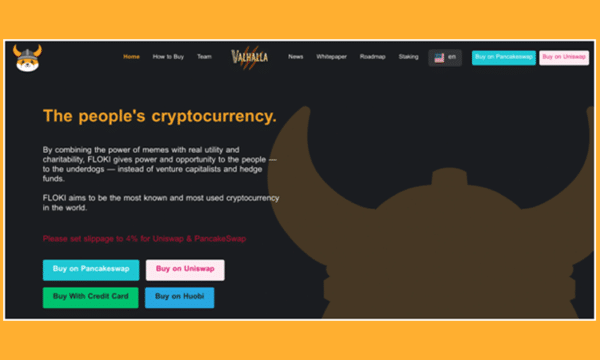 Floki has revived its roadmap and is now working on an NFT gaming metaverse called Valhalla, an NFT and merchandise marketplace called FlokiPlaces, and an education platform called the University of Floki.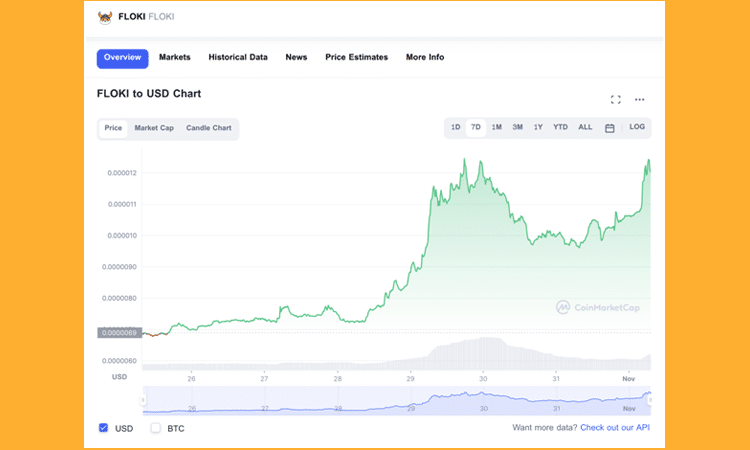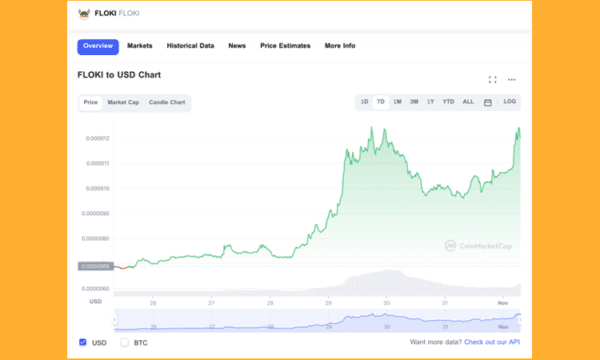 The diverse ecosystem has the potential to reinstate FLOKI's lost glory, as revealed by its 74.7% pump in the last seven days. Much of it may have to do with the meme coin mania, but FlokiInu's potential use cases also accelerate the trend.
Follow Us on Twitter and Facebook.
Disclaimer: This content is informational and should not be considered financial advice. The views expressed in this article may include the author's personal opinions and do not reflect The Crypto Basic's opinion. Readers are encouraged to do thorough research before making any investment decisions. The Crypto Basic is not responsible for any financial losses.
-Advertisement-