The Shiba Inu metaverse team unveiled another tech Trench hub concept art.
@ShibTheMV, the official Twitter account of the Shiba Inu Metaverse project, has unveiled another tech Trench hub concept art.
It is noteworthy that the second concept art of Tech Trench was revealed after the completion of the Fireside Chat, which took place today at 01:00 (UTC). The fireside chat was scheduled to unveil more insights on the first concept art of Tech Trench.
Details
Per the team, the hub will serve as a learning center characterized by an immersive trench created in ancient times but has evolved into a hyper-technological venue for users to acquire knowledge. 
Describing the type of effect the hub will have on Shiba Inu metaverse users, @ShibTheMV said: 
"Tech Trench immerses you into a world of technological marvels, education, and evolutionary spectrums that embrace you into the beautiful history, innovation, projects, brands, and/or future platforms that are to enter SHIB The Metaverse."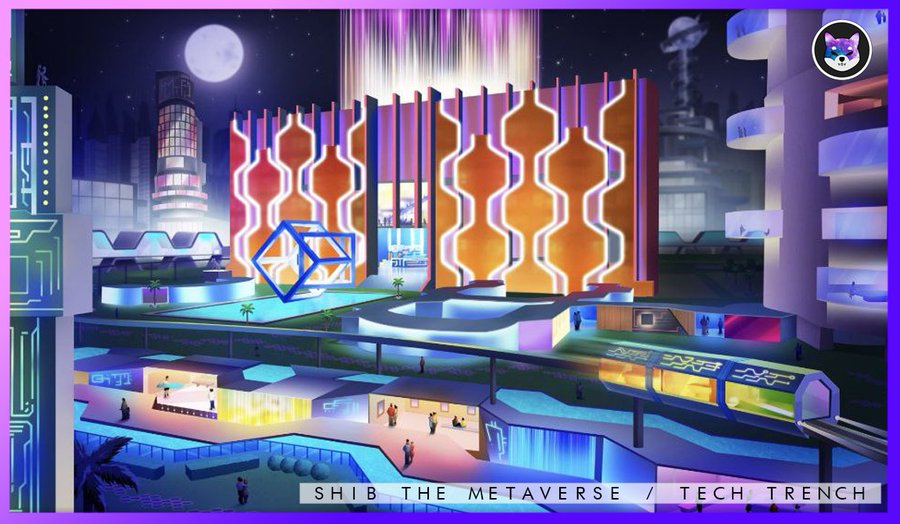 The team noted that the visual concept of the hub was inspired by leading tech schools and universities around the world, such as Princeton University (U.S.), Yale University (U.S.), Rolex Learning Center (Switzerland), Otemon Gakuin University (Japan), etc. 
"This hub allows for a deeper connection with the cultural reassurances and lessons learned from the innovative and daring journey SHIB as a project & community has endured," SHIB: The Metaverse noted in a blog post this week.