Crypto users show enormous interest in Shiba Inu.
According to leading cryptocurrency aggregator CoinMarketCap, Shiba Inu ranked as the most viewed doggy-themed token in 2022. CoinMarketCap made this known in a recent tweet, where it introduced its 2023 Crypto Playbook.
"Even throughout this bear market, meme coins like Shiba Inu were still viewed quite often across almost all regions globally," CMC noted.
Interesting findings from #CMC Crypto Playbook:

Even throughout this bear market, meme coins like #ShibaInu and #BabyDogeCoin were still viewed quite often across almost all regions globally. 🌐

Details: https://t.co/ljUtR7ldAr

— CoinMarketCap (@CoinMarketCap) January 29, 2023
Shiba Inu Beats DOGE, BabyDoge & Others
Notably, Shiba Inu beats other canine-themed cryptocurrencies like Dogecoin and Baby DogeCoin (BabyDoge) to become the most viewed "meme coin" on CoinMarketCap last year.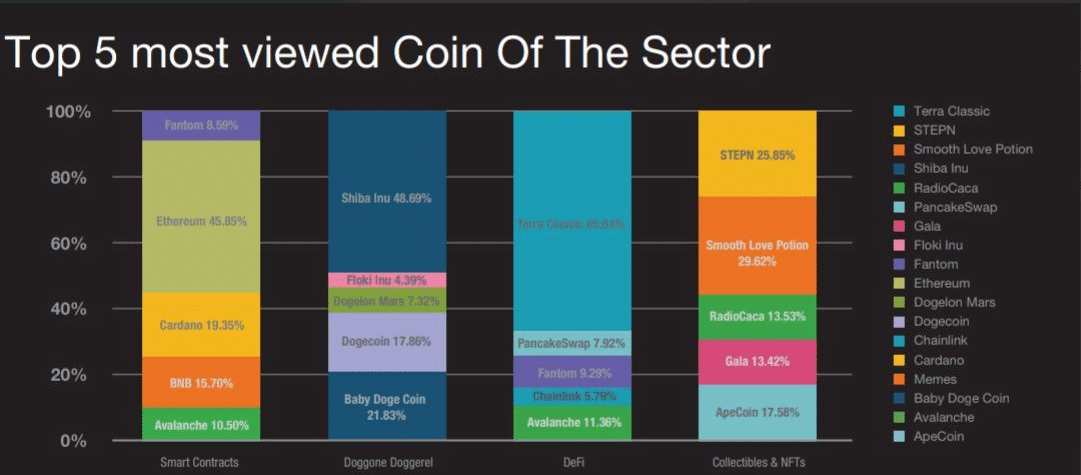 Shiba Inu ranked as the most viewed token in CMC's Doggone Doggerel category, with a total view of 48.69%. Baby Doge Coin ranked second after recording 21.83% views. Dogecoin, Dogecoin Mars, and Floki Inu sat in the third, fourth, and fifth spots, respectively.
SHIB Interest in Africa, North America & Asia Spikes
North America, Africa, and Asian users showed significant interest in Shiba Inu from September 1, 2022, to December 19, 2022. CMC noted that Shiba Inu ranked as the fourth most viewed crypto asset in these three regions.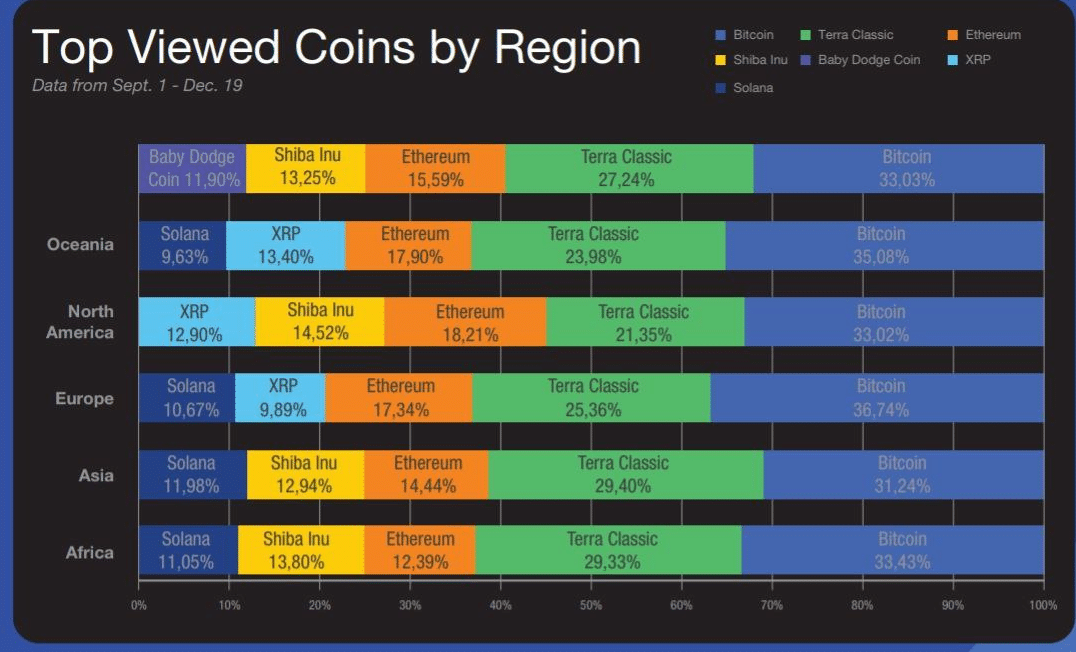 The second-biggest canine-themed cryptocurrency ranked behind top assets like Bitcoin (BTC), Ethereum (ETH), and Terra Classic (LUNC).
CoinMarketCap noted that Shiba Inu attracted a whopping 150 million views on its platform last year.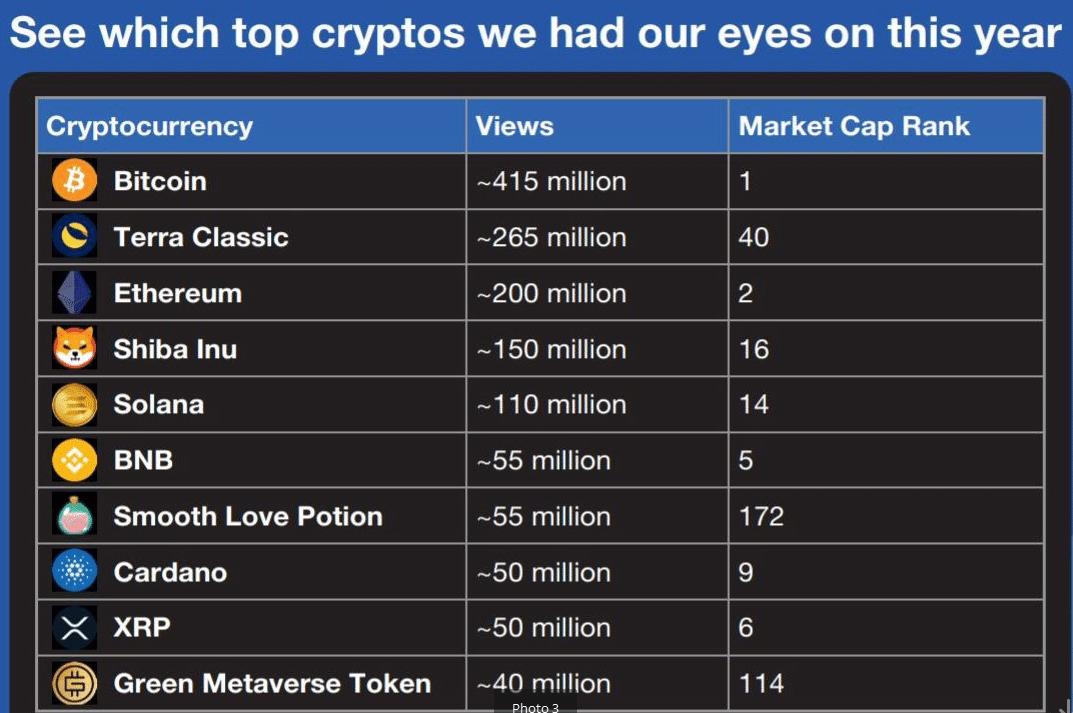 The cryptocurrency aggregator further explained that people's interest in Shiba Inu spiked the previous year, with over 1.8 million users adding the token to their watchlist.
Last year, TheCryptoBasic reported that 1,809,792 CoinMarketCap users are closely tracking Shiba Inu's price movement through the "Watchlist" feature. The number of CMC users that have added SHIB to their watchlist has soared to 1,825,575.
It is not surprising that Shiba Inu has continued to attract the interest of crypto enthusiasts. Shiba Inu has proven to be a cryptocurrency to reckon with as it continues to announce significant updates to shed its meme-coin title.
Some of these updates include its metaverse project dubbed SHIB: The Metaverse, an upcoming Layer-2 network Shibarium, etc. Both projects are tipped to play integral roles in the Shiba Inu ecosystem.
Meanwhile, crypto investors are not just keeping track of Shiba Inu price movements. They have taken their interest in SHIB to the next level by scooping huge amounts of the token daily. As reported earlier, an Ethereum whale labeled "Boromir" purchased a whopping 120B SHIB tokens worth $1.45 million.