In an increasingly connected world, the security of our communications is essential. Whether it's to protect our privacy or to make sure our sensitive information doesn't fall into the wrong hands, it's critical to take steps to ensure the security of our mobile communications. This is the reason why encrypted SIM cards are becoming a growing trend among travelers and companies looking to protect their data.
What is an Encrypted SIM Card?
An Encrypted SIM Card is an ultra-secure chip that works worldwide providing not only international coverage, but also privacy, anonymity and economy. By being encrypted, all information and communications will be protected so that the user cannot be hacked, intervened or located, providing the device with an additional layer of digital security.
Encrypted SIM cards use encryption to protect communications from being intercepted or tampered with. This means that only the sender and recipient can access the call, ensuring the privacy and security of communications. In addition, the encrypted SIM card has geolocation encryption so that no one can know or determine the origin of the connection.
The Encriptados SIM Card will be an ally for travelers and companies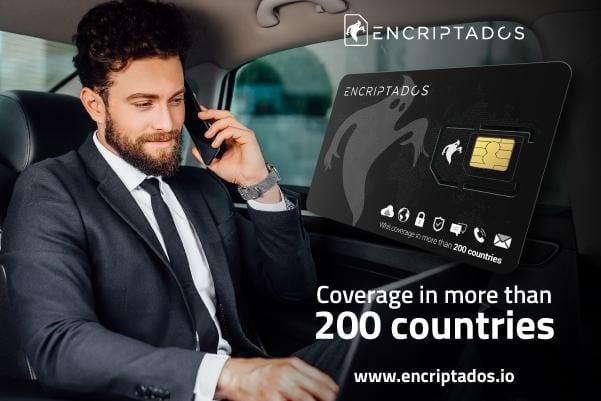 An Encrypted SIM Card is especially useful for travelers and companies moving to countries with an insecure telecommunications infrastructure or with a high probability of interception. For example, travelers to countries with an authoritarian regime may be more at risk of being intercepted, and companies may be concerned about protecting the confidentiality of their business data. In these cases, an encrypted SIM card can provide an additional layer of security to protect privacy and sensitive information. It will also serve to protect yourself and stay connected in any country you travel to, without having to look for a local SIM card or connect to dangerous public Wi-Fi networks.
In conclusion, an encrypted SIM card is a growing trend in mobile security abroad. It offers an additional layer of security and privacy for travelers and businesses looking to protect their mobile communications.
How can the Encriptados SIM Card help people and companies?
Encriptados.io is an international company specialized in secure communications and information protection, within its product catalog they have encrypted cell phones, encrypted applications and recently launched the International Encrypted SIM Card on the market.
The Encriptados SIM Card works in more than 200 countries, offering privacy, anonymity and connectivity. It is compatible with any type of IOS, Android, Windows or Blackberry device and can be easily purchased and recharged with any means of payment, including Cryptocurrencies and enjoy international encrypted communications at a low cost while protecting personal data and information.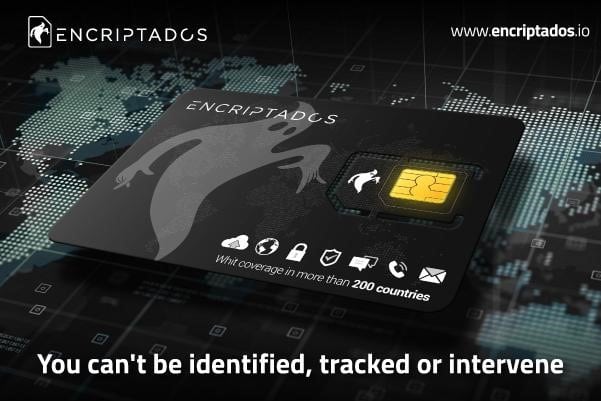 Both individuals and companies will be able to enjoy secure communications at low costs and protect any sensitive information. As a company, they want to make cybersecurity affordable for everyone.
Get to know the Encriptados SIM Card and forget about hackers, forget about contracts, cutoff dates and dangerous public Wi-Fi networks. Communicate safely and calmly from anywhere in the world.