Over 32K New Members Join Shiba Inu Telegram Group In One Week Ahead of Shibarium Launch.
Shiba Inu's popularity continues to spike as over 32K new members join the cryptocurrency's official Telegram group in one week.
Shiba Inu's surging popularity was recently illustrated in the number of new members that joined its Telegram group in one week.
Data provided by CryptoDiffer shows that 32,455 new members joined Shiba Inu's Telegram group, making the canine-themed cryptocurrency the top project with the highest community growth on the platform.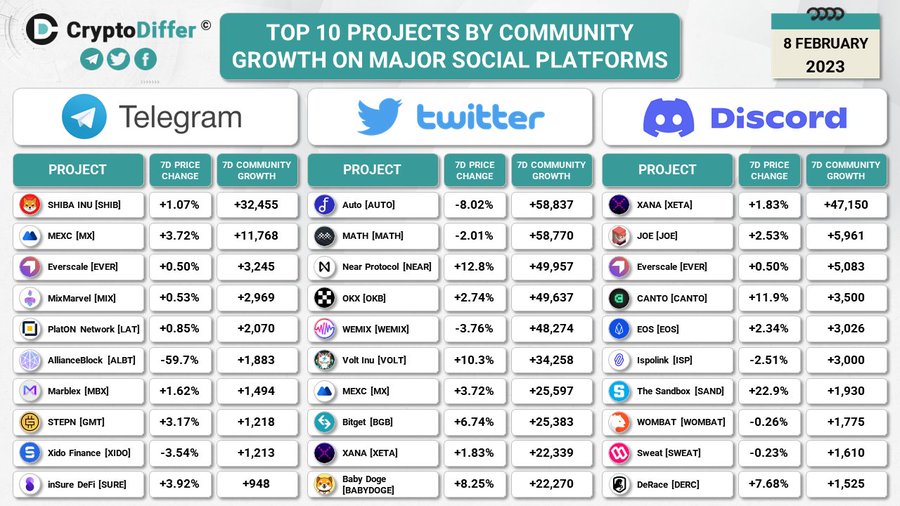 It is noteworthy that the data did not include new members that joined other Shiba Inu sub-Telegram groups, including Shibarium's Telegram group launched by Shytoshi Kusama.
According to the data, MEXC Global (MEXC) ranked as the second cryptocurrency with the most community growth on Telegram. Interestingly, MEXC onboarded 11,768 new members, which is way lower than Shiba Inu's record. 
Other cryptocurrency projects with the most community growth on Telegram include Everscale (EVER), MixMarvel (MIX), Platon Network (LAT), etc.  
Shiba Inu's Popularity Surges Ahead of Shibarium's Launch
The recent development suggests an enormous growth in Shiba Inu's popularity. It is noteworthy that the number of Shiba Inu Telegram group members is snowballing because of the continued anticipation of Shibarium, Shiba Inu's Layer-2 network. With Kusama asserting that Shibarium's launch is around the corner, Shiba Inu enthusiasts are joining all available official channels to get first-hand information about the L2 blockchain.