Ledger says scammers are posing as its employees to steal users' XRP. 
Prominent cryptocurrency hardware wallet Ledger has warned its users about a new scam tactic targeting unsuspecting XRP holders. In a recent tweet, Ledger said malefactors have created a counterfeit version of the Ledger Live app to steal users' "hard-earned XRP." 
Notably, while posing as company employees, these malefactors convince Ledger users to share their 24-word recovery phrase. Once users share their recovery phrase, the scammers use it to gain unrestricted access to their XRP coins.
"Scammers are using fake Ledger Live apps & posing as Ledger employees to steal your hard-earned XRP," Ledger warns.
🚨 #XRPCommunity , we need to talk about the rise of crypto scams targeting #Ripple holders.

Scammers are using fake Ledger Live apps & posing as Ledger employees to steal your hard-earned $XRP.

Stay vigilant and protect your crypto! Here's what you need to know👇

— Ledger Support (@Ledger_Support) March 26, 2023
Ledger Shares Tips to Protect XRP Holders
It is worth noting that Ledger did not disclose how many XRP tokens have been stolen through this scam or how many users are affected by these latest scam tactics. However, the leading crypto hardware wallet provider shared different tips to protect XRP holders from falling prey to these scammers. Ledger warned XRP holders not to enter their recovery phrase into any app or website. 
It also advised users to be wary of unsolicited messages from malefactors posing as its employees. The company reiterated that it never asked customers to share their recovery phrases via DMs.
Furthermore, Ledger shared a screenshot of its official Twitter handle to help users identify fake accounts and messages.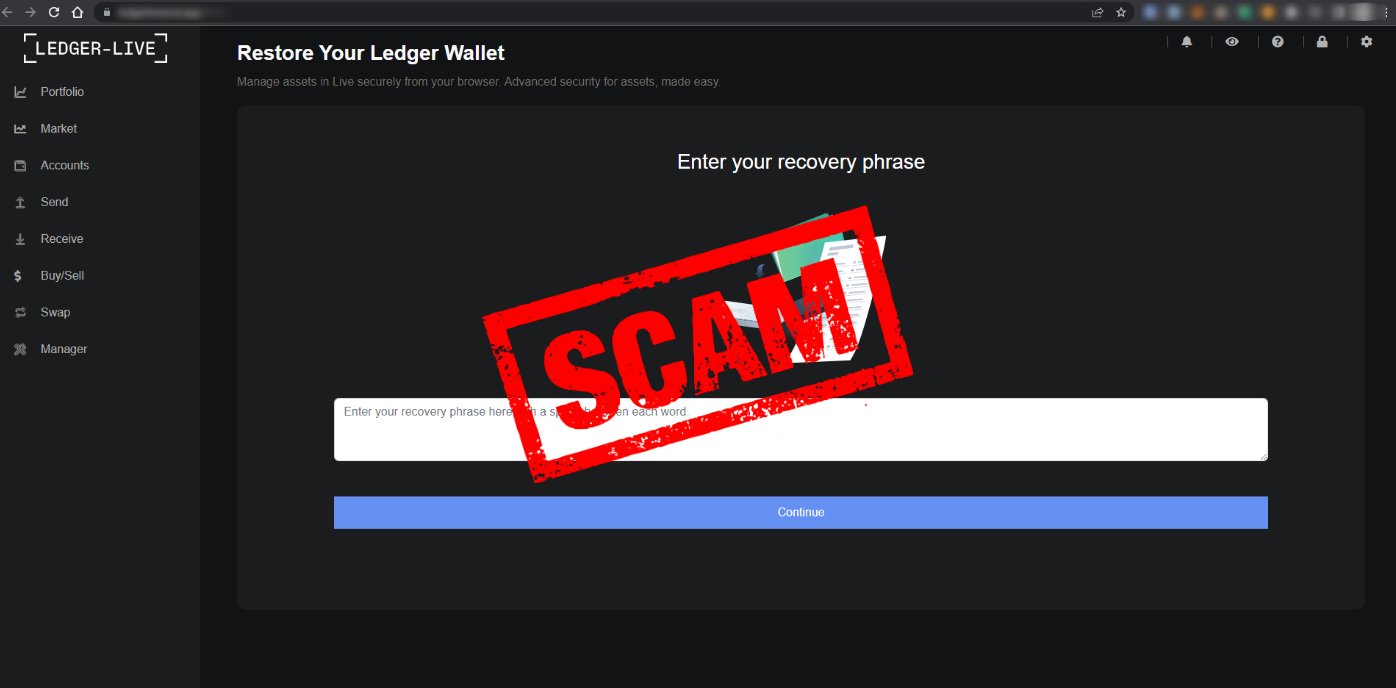 Ledger also shared an image of the official support Twitter handle.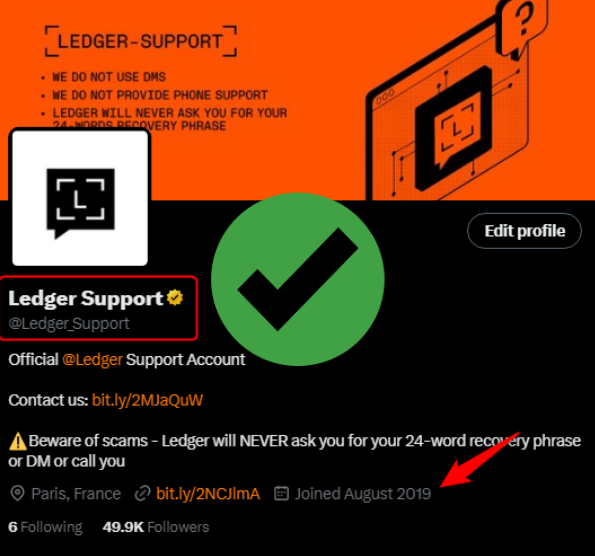 Growing XRP-Related Scams
Scammers have recently launched different efforts to steal XRP tokens from investors.
Earlier this month, scammers hacked the official Twitter account of News 24 to promote a fake giveaway scam. In a tweet from News 24, these bad actors claimed that Ripple CEO Brad Garlinghouse was offering a massive 100 million XRP airdrop to "Ripple users" in appreciation of their continued support for the project. It added a link to a wallet-draining website to enable interested "Ripple users" to participate in the giveaway.
Similarly, the illicit group also hacked the Twitter account of the High Commission of India to Malawi to promote the same giveaway scam.
It is unsurprising seeing scammers make different efforts to steal XRP from investors. XRP is expected to record a massive surge in price if the court rules in favor of Ripple against the Securities and Exchange Commission.
Follow Us on Twitter and Facebook.
Disclaimer: This content is informational and should not be considered financial advice. The views expressed in this article may include the author's personal opinions and do not reflect The Crypto Basic's opinion. Readers are encouraged to do thorough research before making any investment decisions. The Crypto Basic is not responsible for any financial losses.
-Advertisement-