The asset has garnered significant interest from investors within both regions partly due to the community-led revitalization plan.
Terra Classic (LUNC) ranks among the top-viewed crypto assets on prominent price-tracking resource CoinMarketCap (CMC) in Europe and Asia. The data was disclosed by CMC in its recent report on global cryptocurrency market trends for the first quarter of this year.
The report highlights that, during Q1, Terra Classic (LUNC) captured a noteworthy 11.40% market share, placing it as the fifth most viewed crypto asset by investors in Asia.
This impressive standing positions LUNC above other notable tokens, including Ethereum (ETH), XRP, and Binance Coin (BNB). Only BTC, BABYDOGE, SHIB, and Pi were ranked higher than LUNC.
In addition, the report notes that Terra Classic (LUNC) holds the fifth position among the most viewed cryptocurrencies by European investors, with a substantial 9.88% share of all the views in Europe. LUNC is outranked only by Bitcoin, Shiba Inu, Ethereum, and Solana in this region.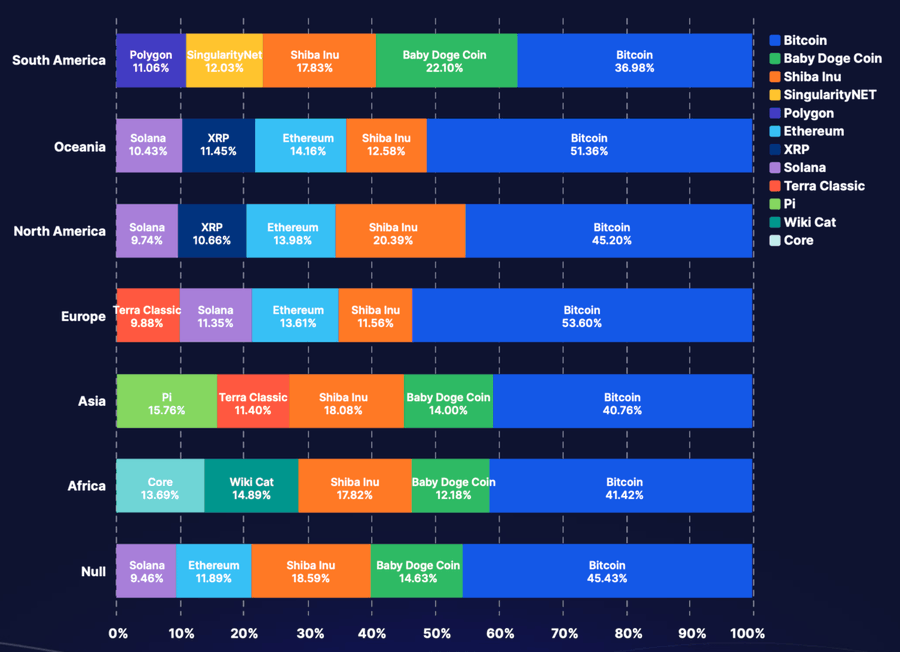 The European and Asian regions boast a massive share of the most crypto-inclined countries, and these stats are a testament to Terra Classic's growing prominence within these continents. The community-led revitalization plan, which aims to re-ignite the asset's lost glory, is one of the primary factors driving its social engagements.
More impressively, CoinMarketCap data suggests that Terra Classic is by far the most viewed asset in the Decentralized Finance (DeFi) sector on the platform. LUNC accounts for up to 44.20% of all the views accorded to the DeFi sector in Q1 2023. The report highlights the burn campaign, which has already incinerated over 52 billion LUNC, as a primary driver of this heightened interest in the asset.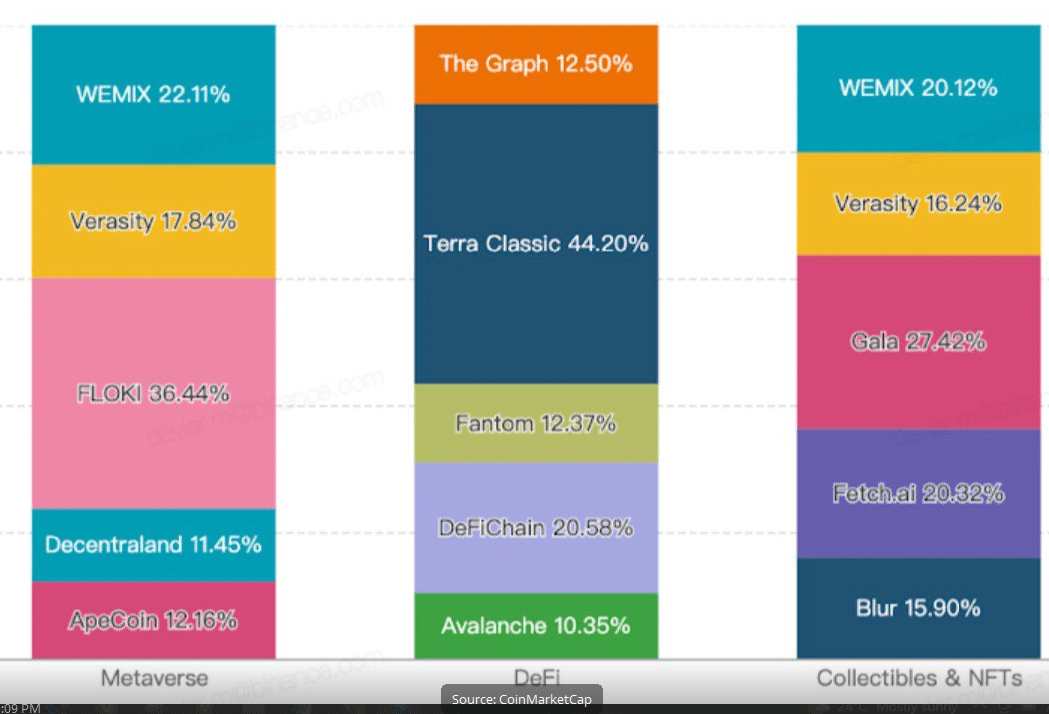 This surge in interest has also been evident in Terra Classic's trading volume on Binance. Data from the exchange suggests that Terra Classic trade volume skyrocketed by 42% from the value of 2.86 trillion LUNC witnessed in December 2022 to 4.07 trillion in January. Though volume has slightly declined, it has remained above the 3 trillion mark throughout the year.
Follow Us on Twitter and Facebook.
Disclaimer: This content is informational and should not be considered financial advice. The views expressed in this article may include the author's personal opinions and do not reflect The Crypto Basic's opinion. Readers are encouraged to do thorough research before making any investment decisions. The Crypto Basic is not responsible for any financial losses.
-Advertisement-