Whales Spend $42.81 Million to Buy 3.73 Trillion Shiba Inu (SHIB) in 24 Hours.
WhaleStats, a blockchain data tracking platform, recently reported that the 254th biggest ETH Whale, named "BlueWhale0073" has added a whopping 229.96 billion SHIB, worth $2.58 million, to her wallet in a single transaction executed about 2 hours ago from press time.
🐋 ETH whale "BlueWhale0073" just bought 229,963,072,498 $shib ($2,580,185 USD).

Ranked #254 on WhaleStats: https://t.co/RBupemZyZX

Transaction: https://t.co/mykzLrxyBv#SHIB #ShibArmy

— WhaleStats (tracking crypto whales) (@WhaleStats) April 4, 2023
This marks the second-largest SHIB buy transaction in the past 24 hours. As reported earlier by The Crypto Basic, a new Shiba Inu Whale has emerged to become the 30th biggest holder of Shiba Inu, scooping up an astounding 3,504,812,794,902 (3.50T) SHIB, worth $40,235,250 ($40.23M), in a single transaction.
Overall, Whales have spent $42,815,435 ($42.81M) to purchase 3,734,775,877,400 (3.73T) SHIB via two separate transactions in the past 24 hours.
WhaleStats data further reveals that Shiba Inu is the 3rd most-held token (excluding ETH) among the top 100 ETH Whales, collectively holding $601,204,724 ($601.20M) worth of SHIB in their wallets.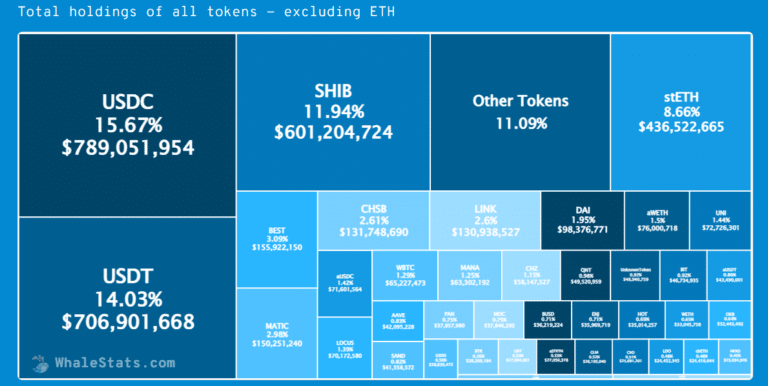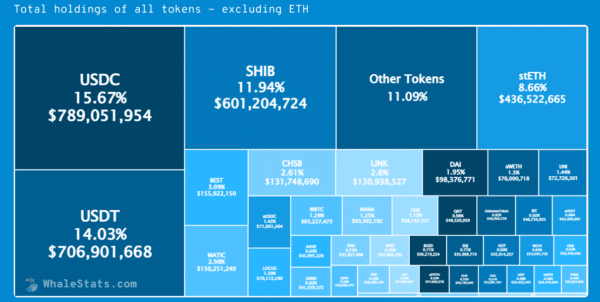 Major Whale Movements
Other than the above two major whale buying, The Crypto Basic reported that three mysterious wallets transferred a staggering 6,087,952,185,063 (6.08T) SHIB, valued at $65,445,484 ($65.44M) to a Coinbase-associated wallet tagged "Coinbase 10." on April 3rd.
Shiba Inu To $1.
According to a hypothetical burn computation, the Shiba Inu could burn 111 trillion SHIB every year with help from ShibaSwap, Shibarium, and virtual land renames to reach the 1 USD mark by decreasing supply.
Follow Us on Twitter and Facebook.
Disclaimer: This content is informational and should not be considered financial advice. The views expressed in this article may include the author's personal opinions and do not reflect The Crypto Basic's opinion. Readers are encouraged to do thorough research before making any investment decisions. The Crypto Basic is not responsible for any financial losses.
-Advertisement-