The fundraising round included Peak, and Lightspeed Faction with further participation from RockawayX, Solana Labs, and a group of leading angel investors.
The Web3 payment platform raised $3.3 million in a seed funding round with the aim of making Web3 payments easily accessible to the masses. Helio was founded by serial entrepreneurs Jim Walker and Stijn Paumen with a vision to build a "Stripe" for the Web3 economy that makes integrating blockchain-native payments as simple as setting up a Gmail account.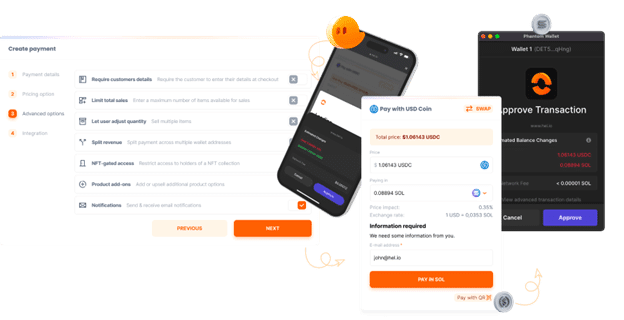 "Payments is the ultimate blockchain killer app, promising lower fees, instant settlement for merchants, and increased privacy & friction-free checkouts for users. Our goal is to bring these benefits to 100s of millions of users over time by lowering the barriers of using web3 technology and offering a familiar payment UX", said Stijn Paumen, CEO of Helio. "We're thrilled with the backing, which will allow us to execute on our roadmap, scale the platform and streamline onboarding new clients."
Since launching in the summer of 2022, Helio has processed over $10 million in e-commerce, NFT sales, SaaS subscriptions, content paywalls, and other payments for over 900 merchant customers and 35,000 users. Helio features in the top 50 DeFi apps across all blockchains, according to DappRadar.
"Digital payments is a +10T market with double-digit growth driven by emerging payment technologies such as blockchain payments. We believe a sizeable share of transactions will be executed on blockchains in the coming decade, creating a multi-billion dollar revenue opportunity", said David Zwagemaker, Partner at Peak. "Helio will be leading the way with their API and simple UI that makes it easy for anyone to integrate in minutes and process Web3 payments without any prior blockchain experience."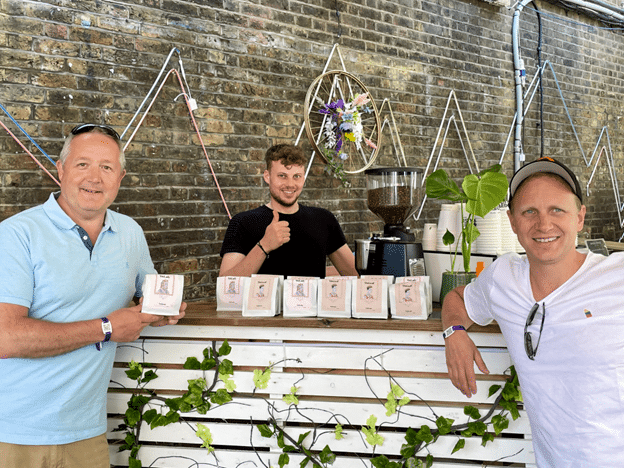 Helio's solution currently provides a secure and convenient way for merchants, dApps, and creators to accept instant crypto payments across multiple blockchains, including Solana, Polygon, and Ethereum. The platform offers built-in content paywalling features that allow creators, such as podcasters, YouTubers, artists, NFT projects, media, or platforms to monetize content in a new way and reach a new audience with watch-to-earn models.
"We were instantly excited by Helio's focus on digital content as an emerging use case for Web3 payments", said Sam Harrison, Managing Partner at Lightspeed Faction. "A crypto wallet can also act as a portable digital identity, meaning creators can eliminate sign-ups from their checkout flow. At the same time, users can instantly unlock and pay for content with a micropayment and a single tap of their wallet saving 2-3 minutes it would take to sign up and pay over traditional, expensive card rails. That level of friction is completely removed with Helio".
The raised funds will be allocated to expand Helio's sales and marketing teams, fostering partnerships with creator platforms and marketplaces. Furthermore, Helio plans to grow its engineering team to advance the company's multi-chain strategy, which includes upcoming launches on Bitcoin and Binance. Additionally, the company aims to develop an in-app wallet to facilitate Web2-style payment experiences and seamless integrations.
Follow Us on Twitter and Facebook.
Disclaimer: This content is informational and should not be considered financial advice. The views expressed in this article may include the author's personal opinions and do not reflect The Crypto Basic's opinion. Readers are encouraged to do thorough research before making any investment decisions. The Crypto Basic is not responsible for any financial losses.
-Advertisement-