Blaze Token recently burned over 1.2 billion Shiba Inu (SHIB), bringing total cumulative burns to 7.99 billion tokens, reinforcing commitment to community and token value.
Blaze Token (BLZE), a newly-launched project with a mission to reduce Shiba Inu's extensive supply, recently burned over 1.2 billion SHIB in its latest incineration exercise, bringing the total burn to 7.9 billion SHIB tokens since it jumped on the initiative. This represents the project's attempt at showcasing its commitment to the SHIB community.
In the latest burn announcement, Blaze Token revealed that it had burned 1,238,951,893 SHIB. The recent incineration exercise is part of the project's strategic approach to enhancing token value via scarcity.
🔥BURN ANNOUNCEMENT 🔥$SHIB BURN 1,238,951,893 BILLION 🚀🚀🚀$BLZE BURN 441,720,872 MILLION 🚀🚀🚀

TOTAL TO DATE $SHIB BURN

🔥 7,955,814,803 BILLION 🔥

TOTAL TO DATE $BLZE BURN

🔥 8,326,560,479.21 BILLION 🔥#SHIBARMY #SHIBBURN #CryptoNews

— Blaze Token (@blaze_token) May 22, 2023
The project further noted that it has independently burned a staggering 7,955,814,803 billion SHIB tokens to date. Besides the significant burn of SHIB tokens, Blaze Token also burned over 441 million BLZE, its native tokens.
The burn announcement has attracted considerable attention within the Shiba Inu community, with investors and proponents alike expressing interest in collaborating with Blaze Token for future initiatives.
It is important to note that the Shiba Inu token team has no affiliation with Blaze Token or involvement in this burn event. Blaze Token has independently chosen to burn SHIB tokens as part of its strategy and vision for the project.
Early this month, Blaze Token burned over 2 billion SHIB tokens, valued at nearly $20k. In addition, within seven days, the project moved an additional 3,700,789,543 (3.7 billion) Shiba Inu tokens to the dead wallet.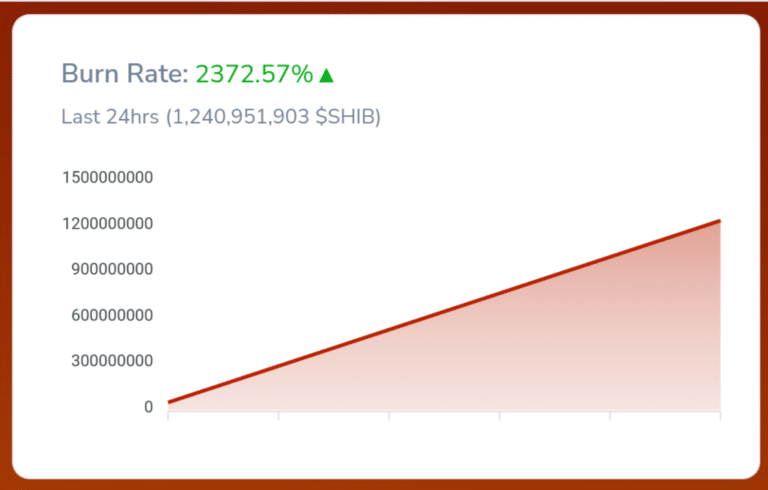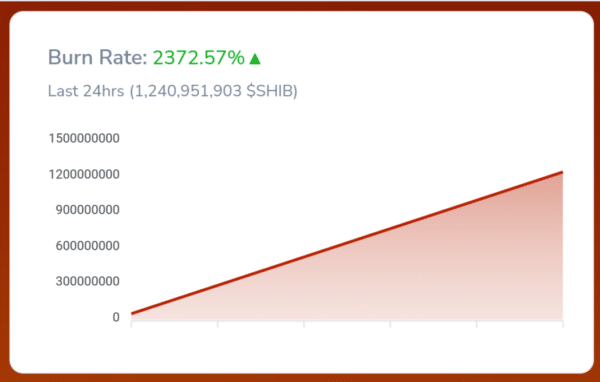 Following the latest burn transaction, Shiba Inu's burn rate is up by 2372.57% in the last 24 hours, per data from Shibburn, a community-driven Shiba Inu burn tracker. A week ago, The Crypto Basic reported that the SHIB burn rate hit 26,000%, one of the highest rates in recent times. So far, 410.6 trillion SHIB tokens have been incinerated to date.
Follow Us on Twitter and Facebook.
Disclaimer: This content is informational and should not be considered financial advice. The views expressed in this article may include the author's personal opinions and do not reflect The Crypto Basic's opinion. Readers are encouraged to do thorough research before making any investment decisions. The Crypto Basic is not responsible for any financial losses.
-Advertisement-