Shiba Inu lead developer Kusama changes location to Niseko, Japan, leading to speculation about upcoming developments for the ecosystem.
Shytoshi Kusama, the community-appointed Shiba Inu (SHIB) leader, recently changed his location status on Twitter to Niseko, Japan, sparking curiosity and speculation within the SHIB community.
The recent location change has generated excitement and anticipation for what might be in store for the Shiba Inu ecosystem.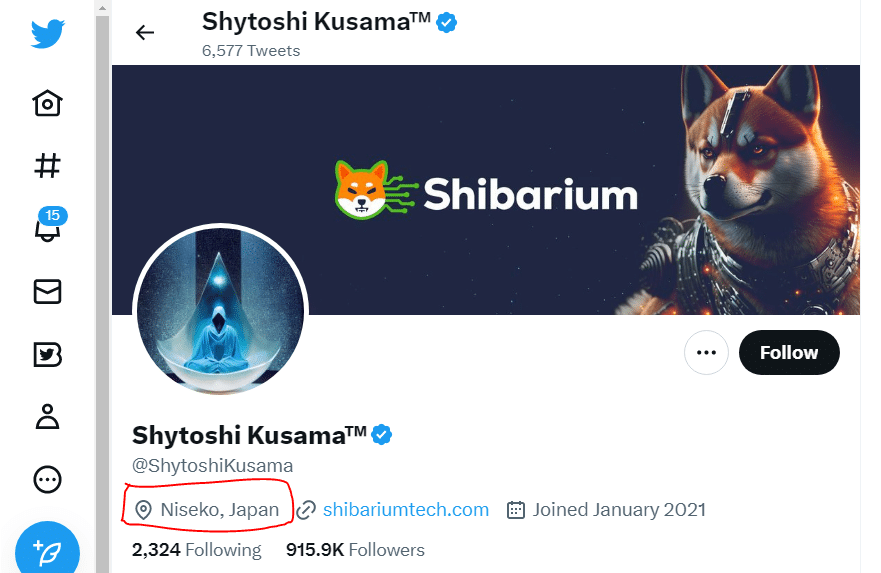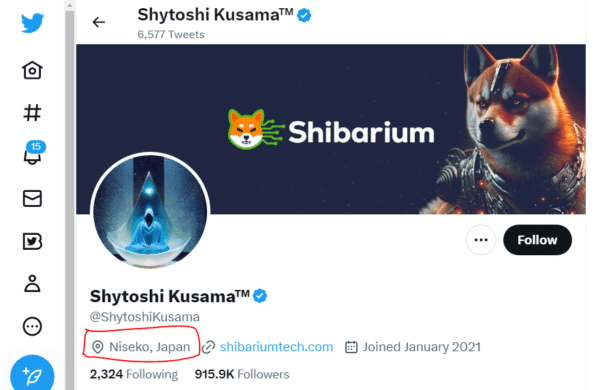 A Shiba Inu influencer account, known for providing SHIB-related insights and updates, took to Twitter to share their thoughts on Kusama's new location. The influencer suggested that Kusama might be planning a vacation in Niseko, a renowned destination in Japan, popular among foreign tourists and famous for its exceptional snow quality.
.@ShytoshiKusama's location is now Niseko in Hokkaido, Japan!
My personal guess is that he would like to enjoy a vacation in Niseko someday.
Niseko is very popular with foreign tourists and is recognized worldwide as a snow area with some of the best snow quality in the world. pic.twitter.com/5JVoV3bsJl

— KURO🐾SHIBARMY JPN🇯🇵 (@kuro_9696_9696) May 31, 2023
The tweet fueled speculation, with supporters and investors wondering if a significant announcement or development related to Shiba Inu coming from Japan could happen.
Kusama Confirms Upcoming Development 
During a Discord chat, Kusama expressed his commitment to the Shiba Inu community, assuring the community that he was staying put and working diligently behind the scenes.
"You know that when I'm quiet, I'm cooking up something. So, I've been very quiet because there are many great things in the works," he disclosed.
Notably, Kusama's official Twitter page has been pretty silent, with only two tweets from the developer since this month. His most recent tweet was "WOOF," in response to an update that SHIB had emerged as coin of the day, as reported by The Crypto Basic on May 14.
The cryptic "WOOF" term is the signatory remark of the SHIB community to express excitement or to tease an upcoming development. Furthermore, in the Discord chat, Kusama emphasized his dedication to fulfilling his promises regarding completing Shiba Inu's decentralized system.
The combination of Kusama's change in location status and his mysterious Discord chat has kept the community eagerly waiting to see significant announcements that could impact SHIB's future.
Follow Us on Twitter and Facebook.
Disclaimer: This content is informational and should not be considered financial advice. The views expressed in this article may include the author's personal opinions and do not reflect The Crypto Basic's opinion. Readers are encouraged to do thorough research before making any investment decisions. The Crypto Basic is not responsible for any financial losses.
-Advertisement-