Shiba Inu might embark on a rally that would see its value appreciate by up to five times, according to a group of fintech experts.
Following its impressive run in 2021, Shiba Inu (SHIB) had an unfavorable twelve months throughout 2022. This bearishness was due to the downturn that plagued the broader market last year. However, amid this troubling reality, a panel of 55 FinTech specialists predicts SHIB to surge by 520% in the next two years.
Finder, a leading FinTech platform, pooled the opinions of 55 industry experts in the finance sector. The subject of this survey was to get their forecast on the performance of Shiba Inu in the foreseeable future. Though some experts had varying opinions, the panel agreed that SHIB would rise to $0.00004930 by 2025.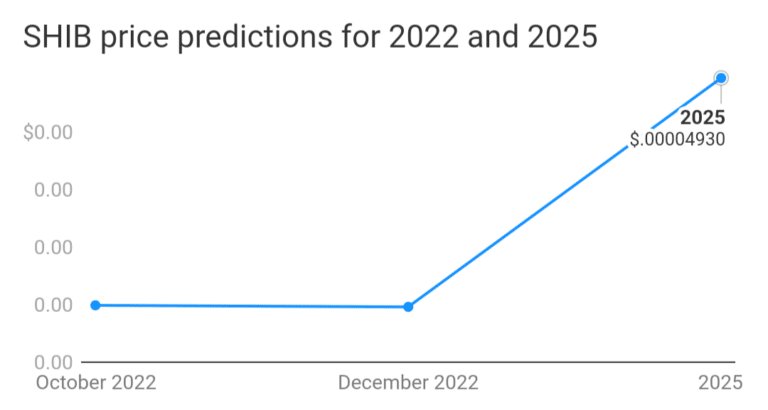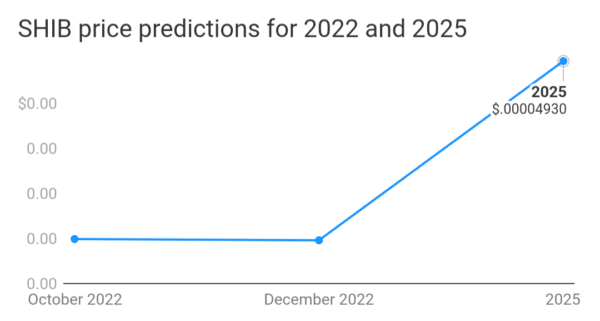 At its current value of $0.00000792, an increase to $0.00004930 would require a 522% rally from Shiba Inu. The asset can increase its chances of hitting this price goal by recovering the $0.000015 price point. Reclaiming this territory and flipping it into support would help assist Shiba Inu.
Notably, Alexander Kuptsikevich, one of the panelists and a veteran analyst at leading broker FxPro, is more bullish on SHIB. Kuptsikevich believes Shiba Inu is capable of soaring to $0.0001 by 2025. This would mark a 1,162% increase from the asset's current price.
While Kuptsikevich does not see SHIB skyrocketing by as much as it did back in 2021, the financial expert remains confident of its potential in the long term. According to him, Shiba Inu "can ride the future waves of the crypto market."
Experts Believe Shibarium Will Support Shiba Inu
In addition, Finder surveyed the panelists concerning the potential impact of Shibarium on the price of Shiba Inu. Given limited information, 50% of the panelists disclosed that they were unsure. However, 25% believe Shibarium will support SHIB's price action. 22% say it will have no impact, and 3% think it will have a negative effect.
Being the layer-2 network for the Shiba Inu ecosystem, Shibarium is one of the most anticipated projects within the SHIB community. Market watchers expect Shibarium to enhance utility and adoption for Shiba Inu, thereby supporting its price action. Shibarium will also contribute to SHIB burns by incinerating the token with 70% of base fees.
Meanwhile, Shiba Inu is presently changing hands at $0.00000792, down 0.13% today. Since soaring to $0.00001575 in February, SHIB has registered three consecutive months of decline. The asset is down 7.68% since June 1. Despite this, investors remain confident in SHIB's long-term prospects.
Follow Us on Twitter and Facebook.
Disclaimer: This content is informational and should not be considered financial advice. The views expressed in this article may include the author's personal opinions and do not reflect The Crypto Basic's opinion. Readers are encouraged to do thorough research before making any investment decisions. The Crypto Basic is not responsible for any financial losses.
-Advertisement-